Kalyan Jewellers CMD cum owner TS Kalyanraman in Forbes Billionaire's List

The Kalyan Jewellers Chairman and Managing Director cum Owner TS Kalyanraman has entered in the Forbes Billionaires List. Kalyan Jewelers is a well-known retail Jewellery chain stores spread across various cities in Kerala, major towns of India and even in middle-east. Kalyan Jewellery has roped well-known Malayali, Tollywood, Tamil, Kannada and Bollywood celebrities as their brand ambassadors to win the customers trust.


T S Kalyanraman the well known name among all Malaya-lees spread across India and Middle-east for owning the retail chain jewellery stores Kalyan Jewelers, has entered in Forbes Billionaire's list. Kalyan Jewelers is the top most retail chain Jewellery store having stores in major cities of India. The head-quarters of Kalyan Jewellery is situated in Thrissur city of Kerala. Kalyan Jewellery has roped top actors Amitabh Bachchan, Dileep, Aishwarya Rai Bachchan, Nagarjuna, Prabhu and Shivaraj Kumar as the brand Ambassadors of their stores spread across various states of India.


Kalyan Jewellery CEO cum owner TS Kalyanraman in Forbes Billionaire's list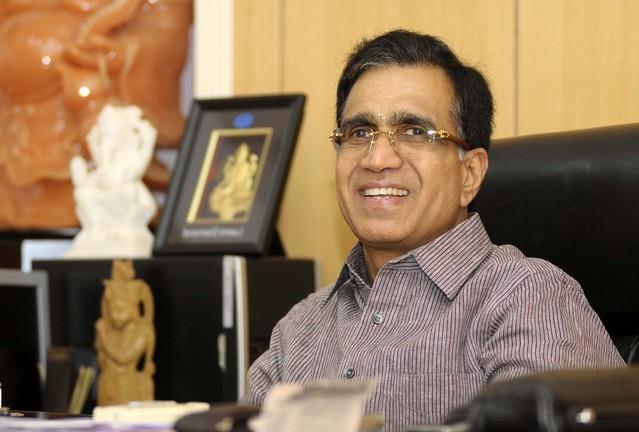 Image courtesy:Bloomberg.com
The Kalyan Jewellery's Chairman and Managing Director T S Kalyanraman has been placed at the 52nd rank among the Indian list of Billionaires and placed at 1342nd rank in Global list of Forbes magazine. As per the Forbes list the total assets of TS Kalyanraman is calculated as 5,400 crores. So far Kalyan Jewelers have done approximately 5 tons of Gold turnover in retail sector. Kalyan Jewelers has a total of 45 stores across India and 5 stores in Middle-east. By the middle of next year the retail Jewelry chain store is planning to open 36 stores in various cities in India.

The Chairman and Managing Director of Kalyan Jewelers TS Kalyanraman felt happy for placing himself among the Forbes Billionaire's list. He said that the cooperation from all customers is the main reason for attaining such good results. Also the transparency in their dealings and the designs of their jewellery have earned good name for the group in the market.