Fish Tomato Roast Recipe– Ingredients and Preparation Steps

Do you like to prepare a Fish Tomato Roast Recipe in your home? Fish Tomato Roast Recipe is very tasty recipe with good smell. It has good popularity in Kerala and other states. Find here about Ingredients and Preparation Steps of Fish Tomato Roast Recipe.


Fish Tomato Roast Recipe is very healthy and popular food item in Kerala. Cooking fish is somewhat difficult says by peoples all over but this recipe breaks out and this Fish Curry Tomato Roast is easy to cook and look and taste are tends to be very delicious and tasty overall. This Fish Tomato is good for health and it is hottest recipe in Kerala now a days for people not only in Kerala but also all over . This can be served with most of the dishes since it is curry it is familiar for its consistency. The ingredients used in this preparation also not complicated these ingredients are readily available in markets.


Ingredients for Fish Tomato Roast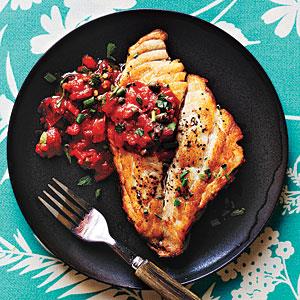 • Fish – 250 GMS
• Tomato-2 NOS
• Onion – 1 NO
• Ginger -1 Inch Piece
• Garlic – 6 Cloves
• Curry Leaves – 1 Spring
• Kashmiri Chili Powder – 1
• Table spoon
• Turmeric Powder – 1 Pinch
• Mustard Seeds -1/2 Tea spoon
• Cooking Oil – 3 Tea Spoon
• Salt For Taste
• Water if Required


Preparation Steps for Fish Tomato Roast Recipe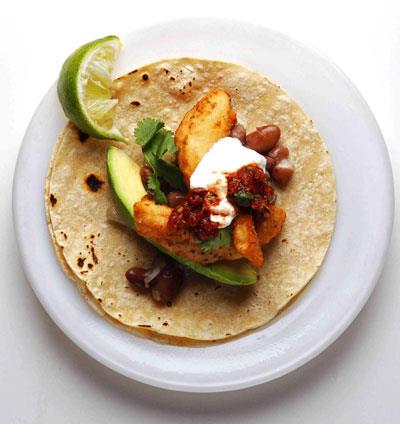 STEP 1: Clean the fish fully and cut into required pieces, it is up to your convenience and make sure size should be good enough.

STEP 2: Chop Tomato, Ginger, and Garlic well and make it fully chopped and keep it aside which will be used later.

STEP 3: Take 3 Table Spoon Of cooking oil and heat it in a non-stick frying pan and put mustard seeds to it when it begin to splutter reduce it and add garlic,onion,and salt one by one and fry it and make it fully cooked without fail to avoid the raw smell.

STEP 4: Now on cooking the onion turn golden brown color put chili and turmeric powders over it and stir it for 1 – 2 minutes.

STEP 5: Add required amount of curry leaves, Chopped tomatoes, fish to it and cook it fully with covered for 10 minutes and fish has to be cooked well that's the matter in it.

STEP 6: Then we come to final like taking out the lid and cook it fully for 1-2 minutes and add salt for taste which is to be required and leave for 30 seconds to make it good consistency of paste.

STEP 7: Now it's time to serve the FISH TOMATO ROAST and it should be served with many food items especially with rice,chapatti,kappa and puttu.This Roast is the hot recipe now a days in Kerala which is very delicious and it is highlighted in many Kerala Cuisines. This looks beautiful and tastes very good with great smell in it.

Make sure have a try to prepare it by yourself and enjoy this Fish Roast.