Happy Land Amusement Park at Thiruvananthapuram – Details, attraction spots

Happy Land Amusement Park is located at Vembayam in Thiruvananthapuram district. It has many attraction spots and interesting spots. It is one of the best amusement park in Kerala. Do you want to visit this place? Read here details about this park here.


Happy Land Amusement Park is a best land Amusement Park at Thiruvananthapuram. The thrilling rides in Happy Land Amusement Park makes people to visit a worth every year is an eco-friendly theme park that settles among trees,rocks ,hills and waterfalls. There are water rides as well as dry rides available. The climate plays the most important role in Kerala. Kerala gives you a heavenly feel which makes us very relaxed because it is fully surrounded by plantations. The nearby mountains present a spectacular view. There are also some waterfalls, trekking paths for adventurous traveler.


Attraction spots of Happy land Amusement Park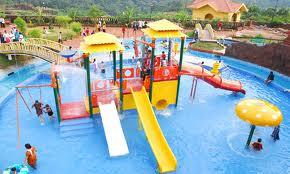 Happy Land Amusement Park includes with various rides and restaurants and kids village where children can live their own lovable life with good in atmosphere and nature. The restaurant here is a 3 star standard and foods are more in standard and also very hygienic. Happy Land Amusement Park has a full-fledged riddance floor with a twist electrically controlled rain showers. Rain dance is yet another fun filled which is good in fun bomb, snow showers from the side walls with the rhythm of music and rotating colorful lights. For the first time rain dance with snow effect is introduced in Happy Land Amusement Park. Special measure is taken for cleanliness and keep the place at a great standard hats off to workers and technicians here.


Hygiene systems in Happy land Amusement Park

Happy Land Amusement Park is comes with regular health checkup for guests and so it places a good in amusement parks list. Special initiative is taken for cleanliness. The park has the dormitory, locker facilities, vehicle parking area, shops, game complex etc are inbuilt in the Happy Land Amusement Park .Almost every rides are maintained with more safety and water process are recycled every now and then. The park has a water quality control laboratory to monitor quality levels used for different purposes.


Environment

The Happy Land Amusement Park comes with more plantation of about 1000 to keep it an ecofriendly and also the park comes with the Rain water Harvesting system also maintained with special care with purified with recycling and serves a drinking water and also uses solar energy extensively to heat waters in pools and kitchens. There are some art gallery with many paintings makes us feel more refreshingly nature.


Happy land Amusement Park in Thiruvananthapuram

The Happy Land Amusement Park Holidays also have some more attractions like Aqua Trail, Multi water play system, Rocky falls, Family Pool, Uphill Water ride, Wave pool, Multilane, Pendulum, Columbus, Butterfly Round a bout etc. The Amusement Park also provided with the exquisite restaurant with both vegetarian and non-vegetarian menu, Food courts, ice cream parlour and Gift shops are also available inside the Happy Land Amusement Park.


Ticket Rates

• Adult:Rs.300
• Child Up to 4.5 Feet:Rs.200
• Special Package for college students
• Entry Free Buffet


Distance details

• District: Thiruvananthapuram
• Nearest Bus Terminal: Venjaramoodu Bus Stand
• Nearest Railway Station: Thiruvananthapuram Railway Station 23 KMS
• Nearest Airport: Thiruvananthapuram International Airport at 28 KMS


The Happy Land Amusement Park Details

The Happy Land Amusement Park
Kuthirakulam
Vembhayam
Thiruvananthapuram
Kerala
India
Phone: 0472 2581193/94/22/33