Onam Celebrations 2014 in Schools and Colleges

Onam Celebrations 2014 in schools and colleges details are given here. Onam is incomplete without celebrations and all the people across the globe gather to learn and celebrate this festive season. Read this article to know more about Onam Celebrations 2014.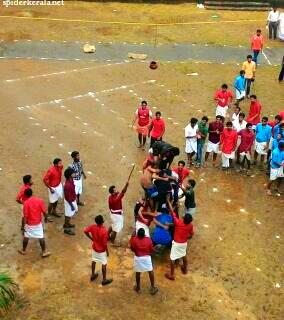 Introduction
Onam depicts mainly about the home coming of King Mahabeli and about his fascinating reign. Those were always the memorable days of Kerala according to Hindu mythology. The usual trend observed inorder to commemorate this harvest festival is through Onam celebrations. Onam is incomplete without celebrations and all people across the globe gather a truck load of experiences about the traditions and history of Kerala and also to celebrate this festive season to its fullest.

Many schools, colleges and clubs takes the initiative for conducting Onam celebrations in grand style. During this spectacular occasion many events and games are conducted which is definitely a thrilling experience to all malayalies across the globe. The events and games may include Vadamvali, Uriyadi, Kalamthalli Pottikal, Floral Carpet Competition, Onam Dances, Onasadhya and many other breath taking entertainers. Now the celebrations have reached the pinnacle and people are anxiously in search of some unique things to do. 2014 Onam celebration held at Mar Baselios Institute of Technology and Science (MBITS) is detailed in a nutshell below.


Onam celebration 2014 at MBITS
Mar Baselios Institute of Technology and Science (MBITS), Nellimattom is an emerging private self financing college under Kothamangalam Marthoma Cheriapalli. The management and different departments strived hard to make Onam Celebration 2014 a grand success. During this day all students including staff members came up with colourful and catchy traditional dresses.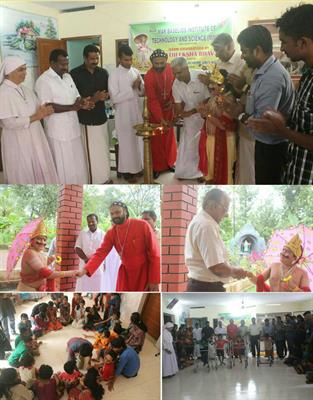 As a whole it was a visual treat for all the malayalies who gathered in. The celebration got a fabulous start with the rythm of chendamelam and roaring of vintage vehicles along with KSRTC bus across the college campus. Then came the floral carpet competition and all students took part in making some mesmerizing floral carpets (pookkalam).

The highlighting part was the games section which includes Uriyadi, Kalamthalli Pottikal, Vadamvali, Kuppiyil Vellam Nirakkal, Chakkil Kayari Ottam and even more. Competition to choose Malayalies Manka and Malayalie Mankan was specially conducted which lifted all the audience to excitement. For the final touch delicious and mouth watering Onapayasam was distributed to rap up the show in style.

National Services Scheme (NSS) of MBITS had also lighted up this Onam season with some welfare activities for the society. The celebrations were organized by the Assistant Professor 'Albert Jose' in "Prathiksha Bhavan", a rehabilitation centre in Nellimattom. Onasadhya sponsored by students followed by a small section held by NSS to make this year's Onam memorable and fruitful to all children out there. The whole crew was more than happy to share the thoughts about Onam and meanwhile sow the seeds of hope on those differently abled children.