Nithu Thomas - Malayalam Film & Serial Actress Profile and Biography

Are you interested in knowing more about your favourite character 'Myna' of the serial 'Manasa Myna'; or if you are a fan of Asianet, you will definitely know 'Sree Bala' of 'Kalyana Soughandhikam'. Yes, this article is about the charming, young Nithu Thomas. continue reading to know more about her personal and career life.


Personal Life of Actress Nithu Thomas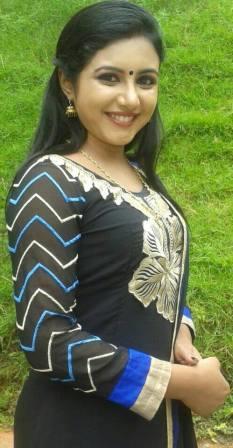 There are many new faces joining the small screen industry these days. Some of them are really blessed with beauty and talents. Through this article I am going to introduce you to such a familiar face. It is none other Nithu Thomas, the young actress who became famous as 'Sree Bala' of the serial 'Kalyana Sougandhikam'. Nithu hails from Thiruvalla of Kottayam district, Kerala and is born as the younger daughter of Mr. C Thomas and Mrs. Sally Thomas. Her father is a businessman and her mother is a home maker. Nithu Thomas also has a elder sister named Nimmy Thomas. Nithu got married to Mr. Sreelash Sasi from Trivandrum on 28th April 2016. He is a Senior Software Engineer at L & T. The actress completed her graduation in B Tech and has worked for a private firm in Trivandrum. Further she got a chance to enter the film industry and the actress who was very active in co curricular activities during her school days took up the challenge.


Nithu Thomas, the Malayalam Film Actress

The young and vibrant actress, Nithu Thomas made her debut in acting through the Malayalam film industry. Her debut movie was the 2014 comedy flick named 'Ulsaha Committee' directed by Akku Akbar under the banner of Chand V Creations. Renowned actor Jayaram and Isha Talwar appeared in the prominent roles in this film. Nithu appeared as a supporting character in this movie. She did the role well but however the film was a flop at the box office. Hence Nithu did not get much chance to be noticed by the audiences. The determined actress did not give up, she continued her passion and is now a familiar face to the Malayalis. After trying her luck in the silver screens, Nithu moved on to the television industry where she was able to mark her presence.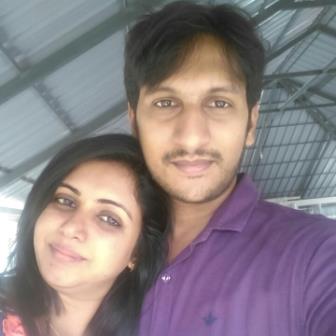 Nithu Thomas, the Malayalam Serial Actress

Nithu Thomas is a young actress who is active in Malayalam television industry. She made her debut in the world of small screens through the Malayalam serial named 'Amala', aired in Mazhavil Manorama. This television soap opera was directed by Rajiv Nedumkandom. Nithu was a given a supporting character role in this serial. She was portrayed as the daughter of Sudharma, the character enacted by actress Beena Antony. This role of hers helped her to get more and more opportunities.

Nithu Thomas was then called for yet another Malayalam serial named 'Vadhu', directed by Manu V Nair. This serial was telecasted in Surya TV and Nithu got a supporting role here too. She had put on her full efforts to make her character perfect even though it was just a supporting character and that fetched her more opportunities. Further the actress signed a contract for another serial aired in Kairali TV. It was named 'Manasa Myna', directed by renowned director Kurup Mararikkulam. This TV soap opera revolves around the life of two girls named Manasa and Myna with completely different characters. Nithu Thomas was lucky to get the role of 'Myna' in this serial. It was a very prominent role in which Nithu did a wonderful performance. She did get lot of positive feedback from the audiences and by then she had a lot of fans too.

Now the young actress Nithu Thomas is acting in the Asianet serial 'Kalyana Soughandhikam'. This serial telecasted in Asianet is directed by Dr. S Janardhanan under the production banner of Bhoomichitra. The TV soap opera tells the story of two thick friends - Arya and Sreebala and the happenings in their families. Nithu Thomas appears as Sree Bala and Mridula Vijay gives life to the character Arya. Sree Bala is portrayed as the elder daughter of a contractor named Deva Balan and Rukmini. She has a elder brother Murali and a younger sister Uthara. The character Sree Bala is an Epileptic patient who got married to a drunkard cameraman named Mohan due to circumstances. The serial then revolves around the sufferings of Sree Bala and the ways she tries to escape from Mohan and his family.

Nithu Thomas even though is new to the field of acting, has put forward excellent performances as an Epileptic patient. The role of Sree Bala is a distinct one as even though the character is shown as a innocent and soft girl in the beginning, later on she turns out to be bold and courageous due to her situations and experiences in life. The charming actress Nithu is so far successful in conveying the right message to the audience through her natural style of acting. Through this serial, she got lot of fame and popularity and is noticed by each and every Malayali television viewers. It itself is a great achievement for an upcoming actress. However Nithu Thomas has a long way to go in her career life.