What Are the Advantages and Disadvantages of Conventional Braces, Lingual Braces, and Invisalign?

Are you confused about choosing which type of orthodontic braces suits you the most? Here we are listing some of the advantages and disadvantages of different types of orthodontic braces commonly used in today's world.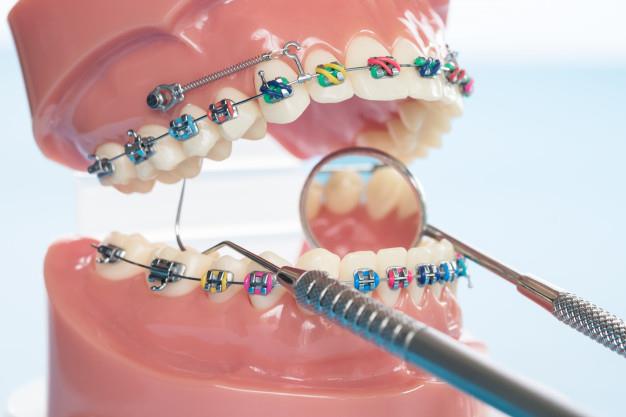 Braces are the devices which fix or straighten your teeth and help you attain a confident smile. Braces have been in use for a long time now. People prefer visiting an orthodontist and getting braces quite at an early age so as to remove any major problems later in life. A healthy mouth leads to a healthy and happy individual. It is not easy to decide anything hence, selecting the braces well suited for your individual requirements is also tough. However, a lot of dentists, as well as orthodontists, deals with this subject-matter who is trained and experienced in this field can help you reach a conclusion. In this article, we are listing some of the advantages and disadvantages of Conventional braces, Bilingual braces and Invisalign.

There are different types of braces and depending upon the problem you are facing, you would be provided with the solution. Each and every variety of braces has its own set of advantages and disadvantages. The types of braces include conventional braces, lingual braces and Invisalign (invisible braces). Let us see what the differences among them are.




Conventional Braces:
Conventional (or traditional) braces are those which are made up of wires and brackets, the most common form and has been in use since the beginning. Each section is fitted to the outside of your teeth and the archwire (a wire compatible with the dental arch and used with braces to correct teeth irregularities) is opened into these sections. As the archwire endeavours to rectify the problem with your teeth, it slowly moves your teeth into their ideal position.



The customary traditional braces used steel brackets (the metal braces). Notwithstanding, nowadays the brackets of the braces are a lot smaller, making them not so much observable but rather more agreeable to wear. They likewise come in various different colours and thus, even the younger generation is facing no problem in wearing those. One other form of conventional braces are the porcelain braces which use porcelain sections that mix in with the shade of your teeth. This makes them all the more stylish and satisfying alternative.


Advantages:


These kinds of braces have been around for quite a while, so there is enough logical proof to showcase their effectiveness. They are reasonable for patients of almost any age and can address seriously rotated teeth and deep bites and can undoubtedly close extraction spaces and adjust affected teeth. Brackets are fixed to the teeth but are not removable like Invisalign, so are continually working hence, providing a better result.


Disadvantages:


As traditional braces are fixed to the front of the teeth, they are not (or cannot be) removed for eating. Or maybe, the patient can eat whatever they like with the brackets on as long as they brush and floss after every dinner. Patients who don't maintain proper oral hygiene may end up having white spot injuries on the teeth. These white zones, evident when the supports are removed towards the end of the orthodontic treatment, mark the beginning of tooth decay brought about by the development of plaque which restrains salivary flow.


Lingual Braces
These braces are a strategy for orthodontic treatment where the sections, wires and all other materials used to realign your teeth are altogether mounted on the tongue side. In an analysis, the sort of braces you are likely most acquainted with can be thought of as outside apparatuses, as in the majority of their equipment is mounted on that part of the patient's teeth that is visible. Lingual braces, including the wires, are individually structured to fit the requirements of each and every patient. Because of the level of innovation involved with the designing of these braces and wires, a longer period of time is needed alongside a greater expense.




Advantages:


The first and foremost advantage of lingual braces is that they are invisible to others. If you wish to fix your teeth structure without worrying about how braces would appear in a social gathering, lingual braces are an option for you. These are best suited for adults as they would not have to face embarrassment during formal meetings.


Disadvantages:


Such braces should not be provided to patients with a narrow jaw as the method of fixation of lingual braces would not leave space for the tongue creating a claustrophobic situation in the mouth. Also, some kind of pain or discomfort is felt when a patient starts using lingual braces owing to the use of wire in bracket making of such braces. Care and caution are needed to be taken as otherwise, the patient might be the victim of cuts and other damages. Also, the orthodontist might restrict your diet to soft meals only.


Invisalign:
Invisalign is for all intents and purposes an invisible method to straighten your teeth. A combination of removable clear aligners, uniquely crafted for your teeth and worn for approximately six months to a year, step by step move your teeth into the right position without the requirement for wires or clasps. A reasonable alternative to the above-mentioned lingual braces, Invisalign is appropriate for grown-ups as well as for other age groups.




Advantages:


The benefits of invisible braces are many. You are free to remove the braces at any time which makes it easier for you to brush your teeth or have the food of your choice. It is not even essential to wear it continuously for 24 hours straight. Furthermore, you need not see your orthodontist on a regular basis. A check-up once in two weeks is considered sufficient for patients using Invisalign or invisible braces.


Disadvantages:


Invisalign though functions to correct the structure of your teeth is not suitable for patients who have severely rotated teeth. Orthodontists also never recommend Invisalign for extraction cases. Also, patients are not able to wear it for 22 hours a day (the required time-frame) as they are aware that it can be removed any time and hence, the whole process of putting the teeth in place takes a longer time than expected. The cost attached to the invisible braces is also high.
Concluding notes for the Readers

It is not an easy task to select the braces considering you have a lot of options. Dental clinic(s) in Ernakulam are many. The question you might be having who then is the best orthodontist in Kochi?

One dental clinic in Ernakulam which has been providing a huge range of dental care services since a long time now is the Dentique Dental Clinic. It houses some of the best orthodontists not only in the whole of Kochi but in the entire south Indian landmass. They provide services such as dental implants, facial physiotherapy for facial rehabilitation, laser dentistry, cosmetic dental treatments and obviously implanting braces even the invisible ones. They have an experienced and hardworking team of dentists, consultants as well as auxiliaries.

Many of you might be facing the problem of misaligned teeth since your childhood days but owing to the several myths revolving around the use of braces, you never tried consulting an orthodontist. Individuals especially girls who care a lot about their appearance often lose their self-esteem because of the fun people make due to their improper located teeth.

Parents should be the ones to understand the state in which their kid is trapped. Right from an early age, they should take their kids to visit orthodontists so as to correct any kind of oral problem their kid might be facing. Such cooperation is necessary as kids do not have an understanding of their own and it should be the parent's duty to keep their children away from all major problems that might occur in future if due attention is not paid in childhood.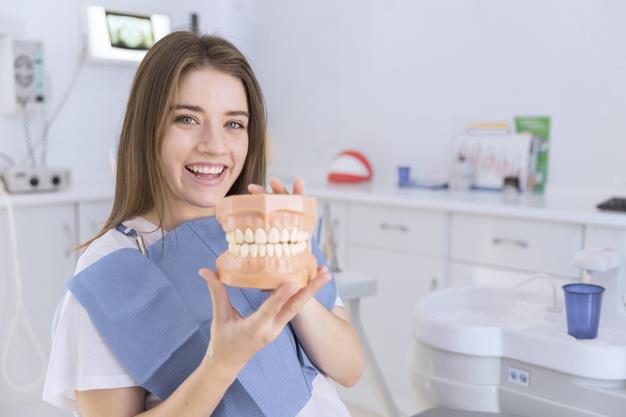 It is easy to cure any kind of defect related to the body at an early age and hence, even orthodontists recommend that kids should start getting regular dental check-ups after they attain the age of 7. Some of the advantages and disadvantages of orthodontic braces mentioned in the article might be useful for you to decide the kind of braces you want which will not only serve your needs but will also not become a financial burden.

Thus, in a nutshell, it should be understood by one and all that no kind of braces comes without a disadvantage. It is your choice plus the orthodontist's suggestion which makes a particular kind of braces suitable for you.

It is rather the duty of every orthodontist out there to help their patient in times like these and provide for the best solution which will be beneficial for the patient and not just think of earning money as the patients depend on specialists like the orthodontist in this case and will follow their instructions. Hence, one wrong prescription can lead to disastrous results.