Prithviraj Marriage: Prithviraj To Marry Supriya Menon

Malayalam film actor prithvi raj's marriage confirmed, Prithviraj marriage was on today 25th April, 2011 to BBC Reporter Supriya Menon. Read more about prithviraj marriage.


Malayalam film actor Prithviraj marrying Supriya Menon

Yes Young super star prithviraj is getting married to Supriya Menon BBC reporter hailed from Palakkad of Kerala who is currently settled in Delhi. Today 25 April of 2011 will witness the marriage of Malayalam movie star Prithviraj at Supriya's residency at Palakkad.


Click here for Prithviraj Marriage Photos: First ever in internet!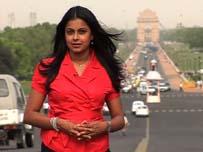 Prithviraj's Marriage with Supriya Menon is fixed on may 1st of 2011, according to reports Prithvi's wedding will be a very private function, only his close friends and relatives will be attending the function . The venue is scheduled to be the family temple of Supriya Menon in Pallakd, later the couples will be hosting a grand reception for film fraternity at Taj hotel in Kochi.

Prithviraj who is currently shooting for Malayalam movie Tejabai is in a tight schedule, he is heading to Switzerland for the shoot of his latest movie next month. Due to his hectic schedule ahead this year family decided to host the function as early as possible, and was fixed on May 1st.

More on the prithvis wedding