Shamna Kasim Actress - Profile and Biography

Shamna Kasim aka Poorna actress profile and biography is added here. Read this article to know more about the leading actress Shamna Kasim and to get biography of her. She started her debut in Malayalam film and then shifted to Telugu, Tamil and Kannada.



Job oriented Digital Marketing Courses in Kerala.
Call +91 8138875600 for details
Shamna Kasim is an upcoming Malayalam film actress and model. She is popularly known by the stage name Poorna. Shamna started her career as a classical dancer which leads her into the media through reality based show in Amrita TV Super dancer competition program. She debuted in Malayalam film Ennitum. But later shifted to Telugu and Tamil film industry. She had done a major role in a Telugu film Sri Mahalakshmi.


Early life of Shamna Kasim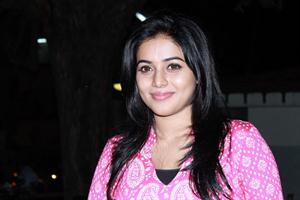 Shamna Kasim was born on October 26 1985 in Kannur as the daughter of Muslim Malayalee parents, Kasim and Roulabi. She has 3 sisters ( Sherifa, Arifa, Sheena) and one brother ( Shanavaz). Shamna is the youngest one in the family. The family members well supported her to reach a position in film industry, especially her mother Roulabi, who was always with her in all the circumstances. Shamna Kasim had done her schooling St. Theresas Anglo Indian higher secondary school Kannur. She has learned various classical dance forms right from her childhood. Shamna had got training in Kathak, Barathanattyam, Mohiniyattam etc. At the time of schooling she represented her school in various competitions like youth festival, Roller skating championship etc. She has secured Kalathilakam of Kannur for 4 years while in school. She won a gold medal for artistic performance at the National Roller skating championship in 2003 while in class 10. She also had participated in reality show Super dancer and secures a position of third place. Well trained background in dance provides her lot of opportunities including a foothold into film.


Shamna Kasim entry as film actress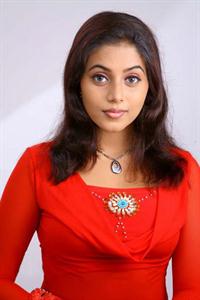 The ultimate passion of Shamna Kasim is not acting but very much fond of dance. Anyhow her passion for dance gave her lot of opportunities and that lead to be part of films. She made debut in Malayalam film in 2004 through the film Ennitum. After that she played a minor supporting roles in films like Pachakuthira, Bhargavakandam moonnam charitham, flash and Alibhai. But the unsuccessful of the films leads to close her door in Malayalam film. But she was not ready to stop her hard work and optimism even felt disappointment about the past. She has to face lot of criticism and challenges while acting from natives and religious people as she is came from the Muslim community. But she overcame all those problems with the support of her parents and family members. They fully back her by refusing the allegations against her. After the unsuccessful years in Mollywood she has shifted to Tollywood and Kollywood. That gives her foothold in the film industry. Her debut film in Telugu provides her notable role and that give lot of offers from Tamil and Telugu film industries. The main twist in her filmy life is the role in her first Tamil film Muniyadi Vilangiyal Moonramandu. Role of that film provide critical acclaim from Tamil industry and provide lot of chances in the film. Tamil star Ilaya Dhalapathi Vijay have said that Shamna has the similarity of the famous actress Asin, which was a great reward for a new born actress.


Filmography of Shamna Kasim

Shamna Kasim has done lot of films from 2004 to present. Some times it may be supporting role and sometimes leading roles. She has done films in three languages including Malayalam, Tamil, Kannada and Telugu. The following list gives a glimpse to her films.
2004 -Ennittum- Malayalam
2005- December -Malayalam
2006 -Pachakuthira -Malayalam
2006-Bhargavacharitham Moonam Khandam- Radhika -Malayalam
2007- Sri Mahalakshmi -Sri Mahalakshmi -Telugu
2007- Ali Bhai –Minukutty- Malayalam
2007- Flash -Mithun's Sister -Malayalam
2008 -College Kumaran -Malayalam
2008- Muniyandi Vilangial Moonramandu -Madhumitha -Tamil
2008- Josh –Meena- Kannada
2008- Kodaikanal -Brinda -Tamil
2009 -Kandhakottai- Pooja- Tamil
2010- Drogi -Malar -Tamil
2010- 9 KK Road -Penkutty -Malayalam
2011 -Aadu Puli -Anjali Thillainayagam -Tamil
2011- Seema Tapakai -Sathya -Telugu
2011- Vellore Maavattam –Priya- Tamil
2011-Vithagan -Mercy -Tamil
2012- Arjunan Kadhali- Tamil
2012-Kulai Thozhil -Tamil
2012- Mei Azhagi -Tamil
2012- Vesham- Tamil
2012-Naran -Tamil
2012-Enna Solla Pogirai -Tamil
2012-Radhikan Ganda -Kannada
2012-Auvunu -Telugu
2012-Chattakaari –Julie-Malayalam
Shamna Kasim reentry to Malayalam film

It has been long 4 years she done a role in Malayalam film. She came back in to Mollywood through the remake of Chattakkari as the character Julie. It should be a challenging role and she accepts to face that challenge. As many others left away to do the role, Shamna bravely accepted the offer hoping that it will provide a foothold in Mollywood for her. According to Shamna the role is not at all glamour or exposure or filled with intimate scenes. It is about love and family relationships and emphasizes the heroine's emotions. She also adds that it is not the old Julie; it is the new Julie in 2012. The title character of the film Chattakari perform with Hemanath Menon.