Chattakkari malayalam movie remake - Hemanth Menon and Shamna Kasim ready to enchant viewers

Chattakkari malayalam movie is directed by Santhosh Sethumadhavan. The movie features hot romance scenes of youngsters Hemanth Menon and Shamna Kasim. The trailers and songs have gone viral on You Tube with glamour hot clip of Shamna. G. Suresh Kumar is producing the movie Chattakkari under the banner Revati Kalamandir.




Remake is a new trend in malayalam movie field as movie makers try all methods to capture more viewers. Lal Jose started the trend of remake with 'Neelathamara'. The success of the movie has boosted movie makers to remake movies,as 'Neelathamara' was followed by old romantic hit 'Rathi Nirvedam'. Now it is the turn of old hot romantic thriller Chattakkari.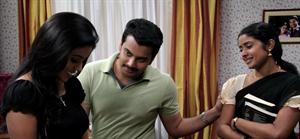 Chattakkari is remake version of old malayalam movie which comes with the same name. The movie is directed by Santhosh Sethumadhavan, son of eminent movie maker Sethumadhavan. The movie features Shamna Kasim and Hemanth Menon in lead roles. The movie 'Chattakkari' is based on the story of Pamman's famous novel on the same name but in remake it has tweaked into current scenario. Lyrics of movie ' Chattakkari' has been penned by Murukan Kattakada and blessed with score of M. Jayachandran. The song has mesmerized the ears of audience with beautiful voice of popular singer Shreya Goshal. Vinod Ellampally has creates magic visuals through camera in this highly romantic flirt movie. Innocent, Renuka, Suvarna, Shelly, Kalashala Babu have essaying other major role of this movie. The movie has distributed by Revati Kalamandir.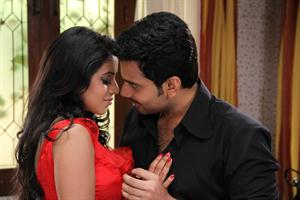 Both Hemanth Menon and Shamna Kasim have mettle to perform well in the given roles. Hemanth Menon has done descent type characters in his previous flicks but now shifted to a romantic flirt guy. Chattakkari will surely be a challenging role for him to show his potential in front of silver screen. Shamna has already opened her mind for perform glamorous shots. In this movie she has appeared in short skirts and her costume will mesmerize the viewers. As she is from Muslim community lot of issues raised,but she put half mind to all and took it as a challenge to play the role in the movie. The movie consists various shots which shows romantic flirt between Hemanth and Shamna.


Chattakkari movie crew
Banner-Revathi Kalamandir
Director-Santhosh Sethumadhavan
Producer-Suresh Kumar
Story-Pamman
Cinematography-Vinod Ellampally
Editor-Ajith Kumar
Art Director-Mahesh Sridhar
Makeup-P.V.Shankar
Costume Designer-Sheeba Rohan
Executive Producer-Sandip Senan
Cheif Associate Director-Melilaa Rajasekhar
Production Executive-Kichu Poojappura
Lyrics-Murugan Kattakada
Music Director-M. Jayachandran
Stills-Anu Pallichal
Designs-Jissen Paul
Pramesh Prabhakar
PRO-Vazhoor Jose
More stills of Chattakkari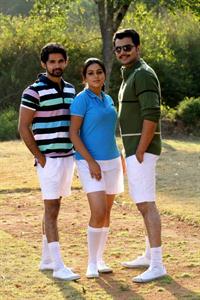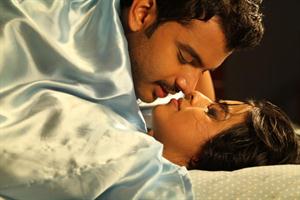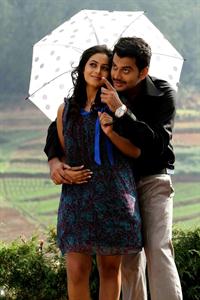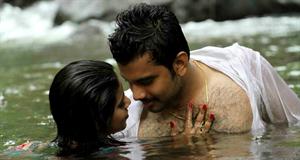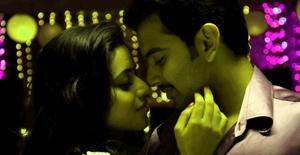 Chattakkari malayalam movie story

The movie 'Chattakkari' has been portraying the romantic love story between an Anglo Indian girl and a Nair boy. Julie is the eldest daughter of Mooris, who is an Anglo Indian Engine driver. Julie has fallen in love with her friend's brother. The relation soon crosses the boundary and she gets pregnant. The boy is ready to accept her but his orthodox mother rejects her at outright. The boy has confessed about ruining Julie's life to his father. The incidence occur afterwards leads the movie ahead. The movie has also portrays the value of relationship between father and daughter. Hemant has played the role of Nair boy, while Shamna essaying the role Julie. Kunkumapoovu serial fame Shelly has appeared in the role of sister of Nair boy.

The movie trailers and songs have gone viral on YouTube with more than two lakhs views within little span of time. The stills have also been making seduce in the mind of viewers to see the movie at the release day itself. The movie has made record by completing the shot within 25 days, and let's waits what was the director hidden in remake for the viewers?