Padmapriya hot item dance in bachelor party for 'kappa kappa kappa puzhukk' song

Padmapriya hot in bachelor party? Yes Padmaprya is up with an item dance number in malayalam movie bachelor party set for 'kappa kappa kappa puzhukk' video song. Padmapriya's item dance for the tunes of kappa kappa kappa puzhukk is expected to create new trends in malayalam movie industry. Following the trends in bollywood, malayalam movies are also up with item dances which is expected to mesmerize the fans.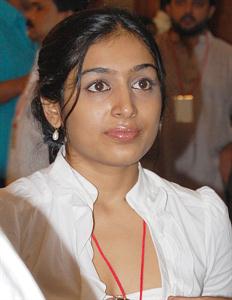 Bachelor Party malayalam movie had been in headlines just after its official announcement. The excitement went up while the posters of Bachelor party designed by Old Monks were unveiled. This high fi spy action thriller directed by Amal Neerad will see Prithviraj, Indrajith, Asif Ali, Kalabhavan Mani Rahman, Nithya Menon and Remya Nambeesan in lead. Already the trailer and songs of the movie have hit the top chart with a lineup of bizarre tunes set by Rahul Raj. Amal Neerad had become a noted director in malayalam with only 2 movies which pierced into the minds of movie lovers with exotic frames and visuals. This 10 crore budget movie will be an unusual treat for movie fans from 14th June 2012.



Job oriented Digital Marketing Courses in Kerala.
Call +91 8138875600 for details



While the countdown of the release of the movie has begun, the heat gets to the peak with more news are out about the movie. It is known that Padmapriya will burn the big screen with a sizzling hot item dance number featured in the song 'Kappa kappa kappa puzhukk, chakka chakka chakkavaratti' in the movie Bachelors Party. Most of the bollywood movies feature an item number which had been added to keep the young audience intact while the steamy item dance featured in Bachelors Party will woo the fans.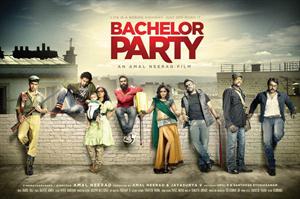 The song 'Kappa kappa kappa puzhukk, chakka chakka chakkavaratti' featured in bachelor party took a day and a half to get molded. The song which has no direct relation with the storyline of the movie will begin the hunt at the climax. Pamdapriya will be featured wearing a short skirt who would dance according to the tempo of the music. The new generation movies in malayalam chasing global trends tries to redefine the old concept of telling stories. Padampriya has already opened her mind regarding the use of those costumes if the script and character demands.

Padmapriya had been an essential part of malayalam movie industry who had given life to a number of characters with a golden touch. She had been seen recently in the malayalam movie 'Cobra' along with Mammooty and Lal. Padmapriya had already completed her works with 'No 66 Madhurai Bus', a June release movie. She will also be featured in M T Vasudevan Nair- Harihararan duo upcoming venture 'Ezhamathe Varavu' after getting many accolades for her character role in "Pazhassiraja' as a tribal girl.



What can the spectators expect from 'Kappa kappa kappa puzhukk, chakka chakka chakkavaratti'? Wait and see the eye candy on big screen.