Kainat Arora in malayalam movie Idiots with an item dance

Kainat Arora will be seen in the malayalam movie Idiots featuring an item dance. The Bollywood hot actress Kainet Arora will perform a celebrity dancein the movie. Asif Ali and Sanoosha are doing the lead roles of this movie. The actress Ramya Nambeesan and Padmapriya will be doing item dances in Amal Neerad's movie Bachelor Party. The trend of Item dance in Malayalam is only for making the film spicy and also for getting good publicity before releasing. The film Idiots will be directed by K.S.Bava.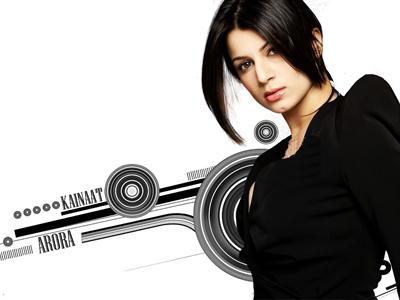 Malayalam movies are now experimenting new trends with the arrival of directors like, Ashiq Abu, Amal Neerad and many other young bloods. Amal Neerad has included an item dance by Ramya Nambeesan in his upcoming movie bachelor party staring Asif Ali, Nithya Menon and other youngsters. In that song Remya Nambeesan performed well which captured the young minds in Kerala. The song was hot enough to get more attraction and publicity among public before release. Following the trend, upcoming Malayalam movie Idiots do feature a hot item dance by bollywood actress Kainat Arora. The movie Idiots is directed by K.S.Bava and produced by Sangeeth Sivan under the banner Sangeeth Sivan Productions. The young actor Asif Ali and actress Sanoosha are casted in the lead roles. The item songs are usually added in the bollywood films to attract youngsters. The movies "Ghost House, Twenty Twenty" had also included item dances performed by various actresses.


Kainet Arora with an item dance

The movie Idiots will be one of the best entertainers in 2012. It will be a good opportunity for Sanoosha to prove her talents as a mature actress in malayalam. Kainet Arora is a Mumbai based bollywood actress who had performed items dances in Bollywood and Kollywood. Kainet Arora appeared in Priyadarshan's bollywood film "Khatta Meetha" and in Kollywood movie "Mankatha". In the movie Idiots comes in for a celebrity dance.

Followed by the trend of clinching young people back to theatres movie directors normally add hot scenes. But the fans in Kerala are quite different from that. Kainet Arora will make the movie Idiots more spicy. The actress had been in Kerala for the past few days. Item songs are one of the best marketing techniques as it will be watched by large number of people through you Tube and visual medaias. Even though the item dance may not have any importance in story, it will be included by connecting some links in story. The film Idiot is expected to release next month. But the songs will be released soon.