Idiots malayalam movie - Asif Ali and Sanusha pairs

Idiots malayalam movie will see Asif Ali and Sanusha as pairs. The young Malayalam star Asif Ali is pairing up with child star-turned heroine Sanusha for the movie Idiots. Idiots will be directed by debutant K S Baba. The film will see the return of Sangeeth Sivan to malayalam cinema after a decade.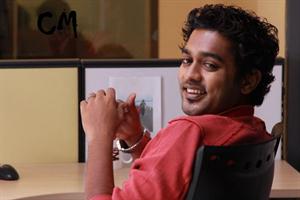 The young Malayalam star Asif Ali is in high spirits following the success of the movie 'Ordinary', in which he acted alongside Kunchako Boban and Biju Menon. Asif, who is hailed as the New Trend Star in his fancircle, is also having a handful of film projects. Cowboy, Ozhimuri and Husbands in Goa are among his progressing projects while Bachelor Party has got ready to hit the screens. Lately, he has signed the movie titled as 'Idiots'.

Idiots will be directed by debutant K S Baba, the former associate to eminent film maker Sangeeth Sivan. After a break of 10 years, Sangeeth Sivan is making a return to Malayalam cinema, this time as a scriptwriter and producer. He is famous among Malayalees for the superhit film Yoddha. Sanusha, who was once the heartthrob of audience as a child actress is the heroine of the movie.

Sanusha is playing her second female lead in Malayalam after the movie Mr. Marumakan starring Dileep. Since Mr. Marumakan is yet to reach the screens, the performance of Sanusha hasn't been analysed by the audience. She has already donned a couple of lead characters in Tamil. The movie Idiots will have an important role in reviving her career.

Idiots will also feature Baburaj in an important role. He will be playing a role that justifies his image make-over. The Cinematography of Idiots is handled by Pradeep Varma. The movie will gift malayalam a new music director also. Debutant Nandhu will compose music for the lyrics penned by Rafeeque Ahamed and Santhosh Varma. The finalisation of the complete cast and crew has been done. The shooting of Idiots has been started at Ernakulam. Idiots is expected as an Onam release.