Ozhimuri malayalam movie – Bavana and Asif Ali in lead role

Ozhimuri malayalam movie is directed by Madhupal. The movie Ozhimuri is featuring Bhavana and Asif Ali in lead role. P. N. Venugopal has produced the movie Ozhimuri under the banner PNV associates. Read story and synopsis of movie Ozhimuri here.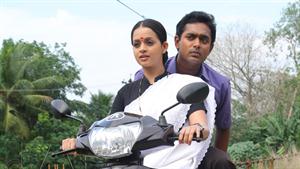 Malayalam movie industry has been blessed with bunch of movies which arise with new concept. Most of them have gained success in box office. Madhupal has brought such a movie 'Ozhimuri' with a variety concept. Madhupal who was an actor in malayalam has shifted his interest to direction through the movie Thalappavu which got critical acclamation. It helped him to gain the state award for best debutant director. 'Ozhimuri' is Madhupal's second directorial venture essaying the story of female rule. Fame Tamil novelist Jayamohan has penned the script for the movie Ozhimuri. He has already proven his mettle through Tamil movie ventures like Nan Kadavul, Angaditheruvu and Kadal. Bijipal has done the music for lyrics penned by Vayalar Sharth Chandravarma. Azhakappan has done the cinematography while P. N. Venugopal has produced the movie Ozhimuri under the banner PNV associates.

There are lot of Malayalees still lived in Kanyakumari even they are detached from the Kerala state. Nair society is one of the main sections among them. In olden days there maintained female rule culture. At that time women has got more priority than men. The movie Ozhimuri depicts a glimpse of such a social system.

The movie Ozhimuri is featuring Asif Ali and Bhavana in lead role. Lal, Mallika, Jagadeesh, Kochupreman, Indrans, Nandalal, Balaji, Krishnan, M R Gopakumar and Shwetha Menon have given life to other central characters of the movie Ozhimuri.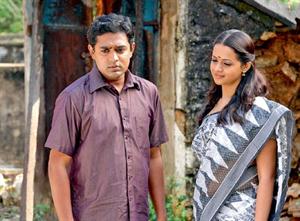 Ozhimuri movie crew
Banner: PNV associates
Producer: P N Venugopal
Director : Madhupal
Script: Jayamohan
Lyrics: Vayalar Sharath Chandra varma
Music: Bijipal
Cinematography: Azhakappan
Editing: V Sajan
Art direction : Sibi Karuvi
Make up : Ratheesh Ambadi
Costumes: S B Satheeshan
Associate director: K R Unni
Production designer: Jayson Elangalam
Production controller: A D Sreekumar
Production executive: Sudharman
Production manager: Jayasheelan Kudavattoor
Ozhimuri movie cast
Sharath Chandran: Asif Ali
Adv Balamani: Bavana
Thanupilla: Lal
Meenakshi: Mallika
Ozhimuri malayalam movie story

The movie Ozhimuri is portraying the life of the society which is dominated by female. Tanupilla is born in such a society and he hates it. By keeping fire in mind to protest against this, he behaves rudely towards his family. This give reason for bringing up lot of low suit in his family and afterwards leads to the friendship of Adv Balamani and Sharath Chandran. The movie has been depicting their life.

The shooting of the movie has been carrying out in Thakkala, Thiruvattar and Nagarkovil in Kanyakumari district and some other nearby places.