Sony Xperia Acro S android smart phone targeting Kerala market

Sony Xperia Acro S android smart phone is up targeting the Kerala market. If you are looking for the price and specification of Sony Xperia Acro S Smartphone in Kerala read this article to grab Sony Xperia Acro S complete review, specifications, features, price and availability in Kerala.


Sony the brand has always mesmerized the tech world with their unequal designing quality of their gadgets. Sony has always been looking for the customer satisfaction in bringing latest gadgets. The year 2012 has waiting for the launch of variety smart phones from the leading brand Sony, especially from the famous Xperia series family. Sony is now targeting the world market with their latest Xperia gadgets. As the new generation of Kerala has a trend of buying mobile phone with beautiful design, it creats good ground for Sony in Kerala market. Their new Xperia series is surely getting good response from the Kerala market, since Keralaites have always run behind the latest gadget to show their status.


Memory and processor of Sony Xperia Acro S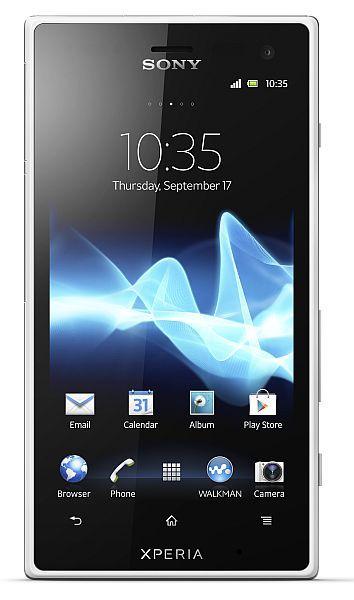 The Sony Xperia acro S is another mind stealing device from the popular brand Sony, which is packed well with internal and external power factors. The device comes with 1.5 GHz Qualcomm MSM8260 Dual Core processor which promises the superior performance of the gadget.The Sony Xperia Acro S is supported GPU with Adreno™ 220 which will reflects in gaming. The latest Sony Xperia acro S has 1 GB internal memory to provide the better performance and multitasking features. Acro S comes with 16 GB internal flash memory in which 11 GB user acessible memory help to fast performance. The new Sony Xperia Acro S is come with latest Google™ Android™ 4.0 (Ice Cream Sandwich) operating system, which is provided to get the maximum perfomance from it along with the powerful chips and processor. The device is having micro sd card supported and expandable upto 32 GB. The latest technology implementation surely provides stunning performance on new Xperia acro S.


Display and design features of Sony Xperia Acro S

The latest gadget Xperia Acro S is comes with pretty nice display features, which can capture any one's mind. The device is comes with 4.3 inch display. The device is facilitated with 16M-color AMOLED capacitive touchscreen of 1280 x 720 pixelspixel resolution. The new Xperia phone comes up with reality display feature with Sony's Bravia Engine. The screen is having shatter proof sheet on scratch resistant glass, which will reduce scratch. The device is inbuilt with capacitve touch screen with QWERTY keypad. The screen is dust resistant as well as water resistant. Comparatively large screen size, contrast ratio, sharpness, pixel density, display resolution of theXperia Acro S enables the users to enjoy the maximum from the display and giving full satisfaction for image and video playback. The device is supporting multi touch up to 10 fingers.

The new Sony Xperia acro S is having mono block form factor which is quite good and similar to Nokia Lumia 900. The screen is made up with scratch resistant Gorilla glass. The device is having quite good dimension of 126 x 66 x 11.9 mm and weight of 147 gm which helps to handle easy by giving a solid feel. The hot Xperia acro S is available in different colours like Black, white and Pink. The simple but compelling aesthetic beauty of new Acro S is definitely stealing the heart of customers. Kerala market has always been well ground for such aesthetic beauty coupled Smartphone, and Sony is very well used these in their marketing.


Camera and connectivity features of Sony Xperia Acro S

In latest mobile phone one of the unavoidable technologies is Camera feature. The Xperia Acro S is coming up with a 12 MP camera with high quality image taking features. The device is having pulsed LED flash and auto focus with Cmos sensor of Sony's Exmor R. The camera is supporting 16 x zoom functionality to help to capture distant pictures. The camera of Xperia acro S is featuring with face detection, smile detection, touch capture, touch focus and fast capture. The device is up with 3D sweep Panorama versions and having 1080 HD video supported.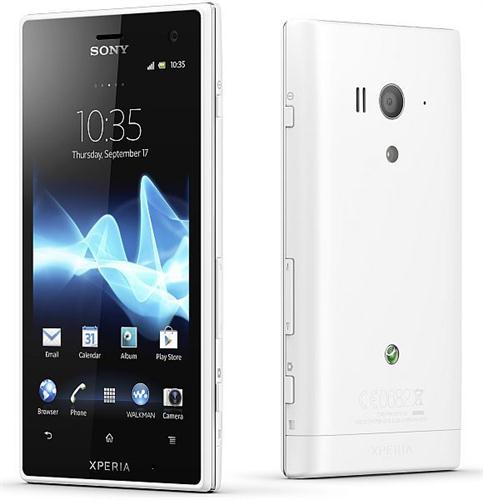 The Sony Xperia acro s is comes with impressive connectivity features. It is a powerful smart phone compatible with GPRS (2G), EDGE/EGPRS (2G), HSUPA (3G), GSM (2G), HSDPA (3G), and WCDMA (3G). It has so many other features too. The main thing, it supports Wi-Fi, which is 802.11 b/g/n. The device is facilitated with Bluetooth for faster wireless data transfer. The device is having micro USB 2.0 port. In new Acro S an autonomous GPS feature with optional A-GPS functionality has implemented.


Entertainment features of Sony Xperia acro S

The hot Sony Xperia acro S is inbuilt with variety entertainment features, including play station certified games and music support. xLOUD experience which is exclusively by audio filter technology from Sony. Sony provides 3.5 mm audio jack for headphones. 3D and motion gaming in this phone will surely attract the children as well as young people.


Price and availability of Sony Xperia Acro S in Kerala

The latest Sony Xperia Acro S is fully implemented with high quality features. The Xperia Acro is expected to arrive with a price around Rs.28, 000 INR in Kerala. This is not an official range and may chance to vary. The latest Sony Xperia Acro S is expected to avail on Kerala market at the end of 2012. The gadget surely is brag icon for the youngsters.