Motorola DEFY XT dealers, services centers in Kerala

The Motorola DEFY XT will be available in Kerala market from 3rd August, 2012. This portable mobile is designed with extra-ordinary features and bombarded with advanced ability. Spin your cursor down to know the complete particulars of dealers, service centre's, specification, price, features and accessibility in Kerala shops.


In Kerala, plenty of mobile stores are on hand. Among those, dealers must be preferred in order get a reliable packages with respective discounts. Here are few dealers listed below with more reliable.


Dealers for Motorola DEFY XT in Kerala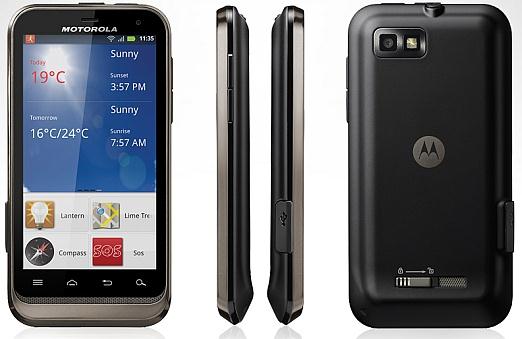 Aine Communication dealer in kerala
This dealer includes with variety of mobile phone models in Kerala. Among those models, they offer with wide range of Motorola DEFY XT model. The entire features will be reliable with them in lesser cost. The contact number of this office is: 0484 3914666. Their respective address is:

Contact Address
Aine Communication
Shop No.B43, Penta Menaka
Shanmugham Road
Marine Drive
Cochin - 682031
Kerala

AMT World Trade Pvt Ltd in kerala
This center includes with an offers of experienced staffs. They will suggest the best apps for Motorola DEFY XT mobile phone. Their contact number is: 0494-2431886. It is recommended to get in appoint with them before going in direct. Their office address is:

Contact Address
AMT World Trade Pvt Ltd
Near Bus Stand
Kohinoor Building
Goodshed Road
Tirur

BISME Communications dealer in kerala
This dealer centre offers with less cost and reliable facilities and features with respective to the market specifications. It is possible to get in appoint with this office through the contact number of 0484-3048819, 3043365. Their official address is:

Contact Address
Shop No.19, First Floor
Penta Menaka
Marine Drive
Ernakulam - 31
Kerala


Service Centres for Motorola DEFY XT mobile phone in Kerala

The Motorola DEFY XT includes with exclusive features. However, few of the parts will get diminished or those will be damaged. In those cases, the populace belongs to Kerala can make use of below listed useful information and reliable service centre.

Bhaskara Group service center in kerala
This service centre includes with power packed experts. They will suggest the best track to work out your Motorola DEFY XT mobile phone back. It is possible to contact them by +91 – 9744444230. Their office address is:

Contact Address
Bhaskara Group
Pulimoottil Trade Centre,
Shop No.17, Ground Floor,
Ammankovil Street,
Mullackal,
Alappuzha
Kerala

J.K. Agencies Service center in kerala
It is one of the best service centres in Kerala. This centre holds with more than average of experts they will guide the entire consumer for sure. Their contact address is 0494 – 2423417. Their official address is:

Contact Address
J.K. Agencies
II & III Floor,
Shines Building,
Near Iron Bridge,
Kollam – 691001

Aiswarya Mobiles Service Center in kerala
This organization includes with power packed staffs. They will give best service for entire problem which you mobile undergone with. So, you can contact them through +91 – 9947072622. Their official address is:

Contact Address
Aiswarya Mobiles
Sree Sailam Building,
Near Co-Operative College,
Azhoor Road,
Pathanamthitta
Kerala


Design of Motorola DEFY XT

The Motorola DEFY XT is designed with stylish look, which will grasp the entire viewer's eye towards it. This mobile is included with water and dust proof. So, consumers can realize a flexible usage. It is deliberated with 4.53 x 2.30 x 0.47 and ranges of about 130 g. This Smart phone sounds good in its sophisticated features. It holds with TFT colors. So, there will be no compromise in upshot color.


Display of Motorola DEFY XT

The display size of Motorola DEFY XT in the ranges of about 3.7 inches and pixels propose with 480 x 854. The display of mobile holds with TFT capacitive touch-screen, which gives long battery. To dig up the consumer in real world, it includes with 16M colors. It is possible for multi-touch to craft a user interface platform. The Touch sensitive controls will be more helpful in fast loading. Certainly, the Corning Gorilla Glass assists to enrich the safe guard for its preeminent display.


Hardware Configuration of Motorola DEFY XT

The internal memory of Motorola DEFY XT mobile result in 1 GB ROM and 512 MB RAM. The card slot is having the maximum capability of about 32 GB. However, the type falls out with microSD. The range of USB is microUSB v2.0. The range of Bluetooth is A2DP, results in fastest data transaction. The range of primary camera is 5 MP, which includes with autofocus facility and the LED flash will give a clear image. In addition to that, this mobile phone offers with secondary camera ranges of about 0.3 MP. This camera will give a resemblance of real world in front of user. The adaptor will be provided for the consumer along with ear piece.


Software Configuration of Motorola DEFY XT

The OS of this mobile is designed with Gingerbread, which comes under Android v2.3. Mobile store will be available in this portable mobile. End-user can download the needed software, which they desire to use. The photo viewer and editor will be included in fresh mobile piece. This app will be more helpful in cutting and shaping captured photos in shortly. The browser in this mobile holds with HTML coding. So, the accessing will be more simple and user friendly. The A-GPS support and Java MIDP emulator results in advanced tool. Few of the documents like PDF, word, power point can be viewed and edited effectively on aid with this advanced mobile.

Few of the additional configurations in Motorola DEFY XT such aas push E-mail, accelerometer sensor, compass to find the direction, IM, threaded view. Connectivity's like Computer sync, OTA sync, Wi-Fi, Bluetooth are on hand.


Battery Backup of Motorola DEFY XT

The battery quality of the Motorola DEFY XT mobile is designed by Li-Ion, which ranges as 1650 mAh. It is a standard battery. So, the power consumption will be more and superior without any negation. Subsequently, the TFT capacitive touchscreen will drastically reduce the usage in battery. So, the charge in battery will not decrease drastically even in rough usage. In normal, the battery will withstand for 300 hours and continuous talk time will results in 5 hours and 30 minutes.


Price and Release Date of Motorola DEFY XT

The package of this mobile ranges out with reliable in market. In Kerala, the expected price of Motorola DEFY XT is Rs. 15,990 (inclusive of taxes). This mobile is expected to launch by 3rd of August, 2012, which will be varied from various spot and status of market.

Hope this Motorola DEFY XT review will be more helpful in knowing complete information. Reserve now on online to admire the reliable consequence.