Unni Mukundan Malayalam Actor – Profile and Biography

Unni Mukundan malayalam actor profile and biography are given here. While browsing you can also read more about Unni Mukundan's filmography and upcoming movies in 2012 and 2013. Unni entered the film industry through Seedam, a tamil movie which was an adaptation of well acclaimed malayalam movie Nandanam. Later he acted in a number of malayalam movies which was much perfect for the actor to show his talents before the camera.



Job oriented Digital Marketing Courses in Kerala.
Call +91 8138875600 for details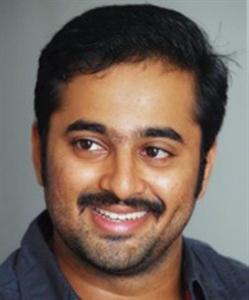 Unni Mukundan is the new sensation on malayalam movie industry who shown his mettle with his promising acting on screen. Born at Villadam, Thrissur as the son of Madathiparambil Mukundan Nair, his family migrated to Maninagar in Ahmedabad where Unni spend his young days. His father who had run short of his business at Thrissur was forced to leave their native land to get a better life which eventually made them to reach Gujarat.

Unni during his student life decided to keep his head high keeping the pleasure of working by distributing pamphlets. Later while studying in Plus Two he found a job in a BPO. Unni who had a passion towards athletics dedicated his young age attending training sessions while at the age of 18. The most influential person in Unni's life would be his father Mukundan who was too much attached and transparent each other. Sharing his dream towards choosing acting as a career, Unni was wholeheartedly supported by his father.

As modeling was the stepping stone for many towards the glamour world, Unni tried his part and got selected to be a part of 'Sensations' in Surya TV, a programme which highlighted new faces. He appeared in the 143rd episode of the show and was even selected as the model of the week too. The confidence given by the first appearance before camera made Unni to get featured in the Desert India Fashion Week held at Jaipur where he was chosen as Mr. Physique and Mr. Photogenic.


The rise of an actor

Unni Mukundan had a real bond with the scenarist-director Lohitadas for 2 years and had been a regular visitor at his home 'Amaravathi' in Lakkidi. Meeting Lohitadas was the real turning point for Unni as he found an actor in Unni and had even created a space for him in his incomplete work 'Bheeshmar'. His relationship with Lohitadas made his dream come true as he got casted as the hero in 'Seedan', the tamil remake of malayalam movie 'Nandanam'.

After getting positive responses for his debut performance, Unni entered malayalam movie industry through Babu Janardhan's movie 1992 March 12. The actor got noted as he played a near role along side with megastar Mammootty. The movie got selected to the Indian Panorama for the 42nd International Film Festival of India (IFFI) 2011 held at Goa. Bankok Summer was his next directed by action thriller director duo Pramod Pappan. The movie which was completely shot in Bangkok really thrilled the young audience. After a short break, Unni Mukundan got starred in T K Rajeev Kumar's `Talsamayam Oru Penkutty' opposite to Nithya Menon which focused on the story of a girl who takes part in special live programes in a TV channel.

Unni was also a part of Amma's Kerala Strikers captained by Mohanlal in the Celebrity Cricket League Season 2.

Mallu Singh directed by Vyshak was Unni Mukundan's next which was a colourful entertainer set on the back drops of Punjab. The movie was greeted by the audience with cheers and the role of Unni was much noted. Ezham Suryan which was released on 25th May 2012 was a movie of Unni Mukundan in which he donned the character role as the son of an astrologer.


Unni Mukundan's upcoming movies in kitty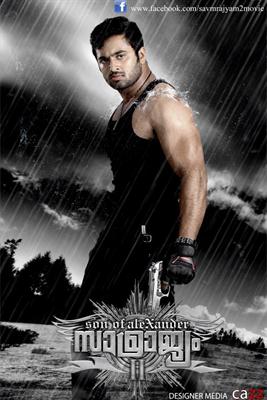 Unni Mukundan has made a name of his own just from a couple of movie he had acted. But the long list of movies which are rolling will tell the future of the actor who is rising up the ladder of success. Unni is currently committed to M Padmakumar's Paathiramana, Bala's Hitlist, Depan;s Gangs of Vadakumnathan and B Unni Krishnan's I Love Me and Eddison Photos. He is also casted as the hero of 'Orrisa' which will be directed by M Padmakumar.


Unni Mukundan as Jordan in Samrajyam 2- Son of Alexander

Quite not for the surprise of many, Unni Mukundan was officially announced as the lead hero in Samrajyam 2 – Son of Alexander. After months of virtual name's game, the Samrajyam team reveled Unni as hero of the movie in a sparkling function held at Crown Plaza Hotel, Sheik Zayad Road, Dubai. Being toughed as the most expensive movie ever made in malayalam, Samrajyam 2 will bear on the shoulders of Unni who would be taking it as challenge in his career. The role in the movie is expected to give a double edge for the actor.


Unni Mukundan and Awards

It's too early to say about an actor who had made his presence in only in a couple of movies. But the case of Unni is totally different as he had won the Asianet and SIIMA Film Award for Best Debut Actor for his acting performance in Bombay March 12. He was also nominated for Vijay Award for Best Debut Actor for the movie 'Sedan'.

Leaving space to write more about the actor, who will make his career graph rise up in near future.