Jacob Gregory makes a dream debut with Dulquer Salmaan

Jacob Gregory known as 'Girigiri' in 'Akkara Kazhchakal' is making his debut in movies through Martin Prakkat's ABCD. Jacob Gregory already familiar among malayali families is really thrilled to make his debut along with Dulquer Salmaan in ABCD (American Born Confused Desi). Read more to know about Jacob Gregory and his upcoming movie ABCD.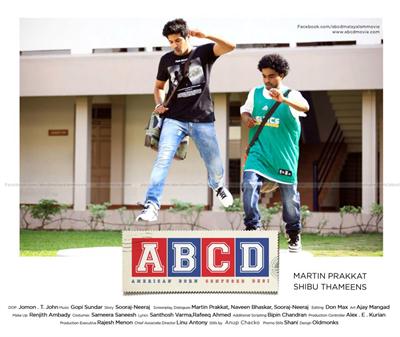 Jacob Gregory has rose to popularity with his character role as known as 'Girigiri' in 'Akkara Kazhchakal' which had been well accepted by the family audience as the show spoke about the life of Malayalis living in the United States (U.S.). Even after the majestic show ended up, Jacob is still a wanted person for those who are lining up to exposit his talent. Jacob had been a part of the people and their lifestyle living in Dumont, New Jersey, for the past 20 years.

Getting noticed acting in 'Akkara Kazchakal', Jacob had a tour around U.S., Canada and Europe performing on various stages enacting shows based upon Akkara Kazhchakal. Now the actor has much to say about his movie debut and the character Korah which stays close to Johns enacted by Dulquer Salmaan. Jacob is much lucky to make a first appearance getting casted in Martin Prakkat's movie, a director who had made a a mind blowing directorial debut.

ABCD, the acronym for 'American Born Confused Desi', will tell the tale of Johns and Korah, two American born youngsters and their adventure while they reach Kerala to search for their ancestors. The dress and mannerisms shown by the duo is too funny and weird seen from the eyes of a local native. Dressed like an African American having a pair of googles, baseball cap and Afro haircut, Jacob finds much similarity with him and the character related to dressing and behavior.

Both the young dudes will bring lot of fun for the audience. Migrated to US while studying in high school, Jacob does follow a few conventional traits of Americanised Malayalis. But even living abroad, Jacob has lot to say about the love shown by the people to their mother land. While comparing the Onam celebrations in the state, American malayalis will take the occasion close to them. Sadyas, Payasam and wearing Kerala style costumes are given much importance.

Jacob Gregory, who had made his way to ABCD through an audition, stood close to the heart of Martin and even had gone through the entire process of the script of the movie. Jacob has unlimited words to say about his experience with Dulquer Salmaan and Aparna Gopinath while having an outing with the entire crew of the movie.

The first schedule of the shooting of the movie had finished and the crew will have a quick schedule at United States, later will return back for the local shots.