Watch CCL 3 Final 2013 Karnataka Bulldozers vs Telugu Warriors Live streaming online on Reelax

Watch CCL 3 final live streaming online on http://reelax.in/live.php or on those websites which shows CCL3 cricket live streaming online. Telugu Warriors will face Karnataka Bulldozers in the final match of CCL T20 cricket tournament scheduled on 10th March 2013 at Bengaluru Chinnaswamy Stadium.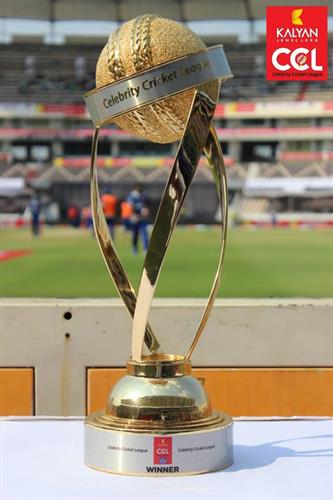 Telugu Warriors and Karnataka Bulldozers have emerged into the Final of Celebrity Circket League(CCL 3) after showing consistent performance. Both teams would face each other in the final match scheduled to be on 10th March 2013 at Bengaluru Chinnaswamy stadium.


Karnataka Bulldozers Team Members

Karnataka Bulldozers Sudeep -Wicket Keeper (Captain), Dhruv Sharma -All Rounder (Vice Captain), Pradeep -All Rounder, Tharun Chandra –Batsman, Rahul -All Rounder, Saurav Batsman, Vishwas -Batsman / Wicket Keeper, Rajeev -All Rounder, Abhimanyu –Bowler, Darshan, Chiru, Diganth M, Chethan, Dharma Kreethiraj, Tarun Sudhir, Jayram Karthik, Himmath, Mahesh, Sp Manjunath, Avanish.


Telugu Warriors Team Members

Telugu Warriors Venkatesh -Batsman (Captain), Ram Charan Tej –Batsman, Srikanth –Batsman, Tarun -All Rounder, Nitin -All Rounder, Raghu -All Rounder, Ajay -Medium Pace Bowler, Rajiv Kanakala -All Rounder, Nikhil -Medium Pace Bowler, Karteek -Wicket Keeper / Batsman, Samrat -Medium Pace Bowler, Aadarsh -All Rounder, Prince -Medium Pace Bowler, Nandakishore -Medium Pace Bowler, Vishwa -All Rounder, Harshvardhan -Medium Pace Bowler, Sunny -Medium Pace Bowler, Charan Teja -All Rounder, Giri -All Rounder, Adetya -All Rounder.


Karnataka Bulldozers vs Telugu Warriors Final match on Reelax

Are you looking for CCL final match live streaming online for free? You can watch CCL 3 final match Karnataka Bulldozers vs Telugu Warriors live telecast on Zee Telugu and Asianet Suvarna. If you are unable to watch Karnataka Bulldozers vs Telugu Warriors final match 2013 live on TV, you can watch the live streaming on Reelax website or those websites which streams CCL live. So don't take any more time as you can watch the match online streaming here.

DO watch the match live on the following websites

1. http://www.ccl.in/live.php
2.http://www.youtube.com/ccl
3. http://reelax.in/live.php