Divyadarshan, an actor with potential to 'fly high'

Divyadarshan is a young malayalam actor who comes from the family with roots in acting. Son of actor Rajendran and Sandhya Rajendran, Divyadarshan can be much closely related to actor Mukesh, his uncle. Debuting with Hide N Seek, Divya has already acted in Mr Bean, Teens and Avarude Veedu. He is even roped to play the lead role in two movies which include '16th Floor', their own home production. Divyadarshan shared his thoughts and filmy dreams with SpiderKerala.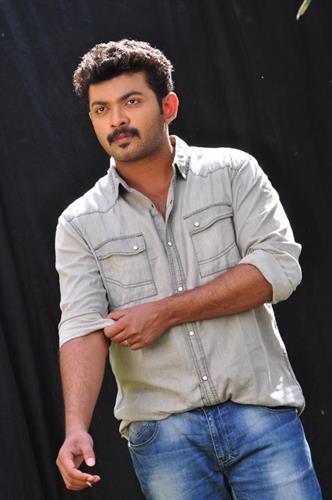 The woods are lovely, dark, and deep, But I have promises to keep, And miles to go before I sleep, And miles to go before I sleep. Robert Frost

If you wish to become an actor, you must be born in a family having roots in film industry. Bollywood is a perfect platform for star kids to follow the footsteps of their parents and enter the tinsel town. As star kids in the Malayalam film industry give much preference to academics, only few among them choose acting as a career.

But Prithviraj, Indrajith, Fahad Fazil and Dulquer Salmaan have shown their mettle on big screen following the path of their celebrity parents. Sudheerkumar (Manianpilla Raju's son Niranj), Jubil and Unni (sons of the late actor Rajan P Dev) are the new star kid entrants who have stepped in keeping dreams in acting career. Adding one more to the line Divyadarshan, son of actor Rajendran and Sandhya Rajendran has made a breezing entry with his acting debut 'Hide N Seek'. Getting a perfect break with 'Hide N Seek', Divyadarshan is gearing up make his foot strong in the film industry.

In an exclusive chat with SpiderKerala, Divyadarshan shared his views, thoughts and dreams about his acting career. Divyadarshan was grown up sensing the smell of acting and watching the stars of earth before his eyes. During his school days, Divya Darshan kept high interest in sports.

His passion and talent in sports gave him much fame and name rather than tagged as a member of the family associated with the film industry. Being a MBA graduate from IMT, Divyadarshan couldn't hide his passion towards movies. Even though 'Hide N Seek' was the beginning, the actor had already made his presence in movies like 'Teens', 'Avarude Veedu' and 'Mr Bean'. He is also having a couple more offers in kitty, one '16th Floor' under his home production.

Keeping a close eye on the upcoming projects, Divyadarshan is not ready to go for a signing spree, but count on each work with patience. He is also taking care of the business firm Kalidasa video division, a part of Kalidasa Kalakendram, a renowned drama company founded by O. Madhavan which recently ventured into film production.

"In Teens, I play the character role of Vivek Krishna, an Engineering student. The movie is all about friendship and celebrations. Young bloods Sajith Raj, Sonia and Swapna Menon play other lead characters. The movie is directed by Jahangir Shams. Avarude Veedu will be my next with Kathal Sandhya and Sarayu donning heroine roles. Mr Bean is another much expected movie which was done with full enthusiasm. Maanav, Irfan Khan, Avantika Mohan Pritam Kagne and Biju Kuttan added more fun to shoot in the location. This movie would keep the viewers intact as it reaches theatres." he signs off.

Divyadarshan is an actor with dedication and passion who has high potential to walk up the ladder of success. So let the way be open for an actor who wants to fly high.