Kayaloram Lake Resort in Kerala – Facilities and Contact Address

Are you searching about Kayaloram Lake Resort in Kerala? Kayaloram Lake Resort is one of the famous resorts in Kerala which is located in Cochin. Read here about tariff Plans, facilities and Contact Address of Kayaloram Lake Resort.


The Kayaloram Lake Resort is very famous resort in Kerala which is very simple and stylish. It is looking good for those who love to stay in a luxurious place in moderate cost. Here People of Kayaloram Resort handle the customers with good care and affection. In this Resort you will get experience by its royal touch and resplendence regal life style experience in Kayaloram. The Kayaloram Lake Resort comes with the moderate rate that everyone can able to accommodate here. But the cost is somewhat high. Here customers can receive the care and affection. Now let us go with the features and availability of this Hotel in detail.


Restaurants in Kayaloram Lake Resort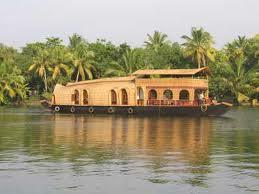 The Kayaloram Lake resort comes with the Multi Cuisine Restaurant and provided with good quality of foods and beverages for guests with intense care. People of Kayaloram are good in treating Guests. Chefs are well classed in Kayaloram they will satisfy all our need and when we need it. Traditional dishes are the specialty of Kayaloram was delectable salt water dishes and Fish varieties are also available here. Both Vegetarian and Non Vegetarian Items are available in moderate rate with high in quality. Some of the familiar dishes are Fried Pearl Spot Fish which is most likely by guests. The foods are prepared with Kerala's Heritage spices.


Tariff Plans in Kayaloram Lake Resort

• Lake View-Rs 5500-7250
• Pool View-Rs.4400-6100
• For Extra Person with Bed-Rs.750
• Lunch/Dinner –Rs.450/meal
• Xmas Eve supplement and New Year eve supplement also available.
• All the above rates are Inclusive of breakfast
• Payment to be made in Advance /Online Booking Also available
• Taxes Extra

Child Policy
• Children below 6 years can stay with parents.
• Children's of Age 6-11 will be charged 50% of Tariff.
• Check in :12.00PM
• Check out:11.00 AM

Cancellation Policy
• 14 Days prior information to Check
• No Extra Cancellation Charges
• 8-13 Days prior to check in :25% of room rent will be applicable to cancellation charge
• 4-7 Days prior to check in :50 % of room rent will be applicable to cancellation charge
• 3 Days Prior to check in: 100% of room rent will be applicable to cancellation charges.


Facilities available in Kayaloram Kayaloram Lake Resort

There are many facilities available for both children and family to enjoy their visit to Kayaloram among those some of the facilities are mentioned below.

• 24 Hour Reception
• 24 Hour Security
• Car Hire
• Room Services
• Laundry
• Travel Desk
• Free parking
• Currency Exchange
• Storage Facilities
• Open Fire
• Safety Deposit Box
• Kerala Ayurveda center and Steam room


Activities in Kayaloram Resort

Kayaloram Lake Resort offers some enthralling experiences that would unfold many endearing facets of Allepy and Kuttanad. Deep lake Fishing, House boat and Shikara cruises, Speed Boat Rides, Guided Local Village treks and cycling through trails in country side. Kayaloram also has a unique open air butterfly conservatory with rate, species of winged beauties that flutter around the resorts. These are the mind-blowing activities carried out in this resort and it got the One of the best place in Kerala and people surely love it at most. Come and enjoys the natures Beauty.


Contact Details of Kayaloram Lake Resort

Kayaloram Beach resort
1st Floor, MM Building
Kalabhavan Road, Near North Town Hall
Cochin-682018
Kerala, India
Phone-91484 2364480, 2360970
Email:sales@mirresorts.in