Lake View 5 Star Hotel, Munnar – Facilities, Accommodation, Service Details and Contacts

Are you looking for the best 5 start hotel in Munnar to enjoy your vocational days? Then you came to an ideal spot. Yes, Lake View is one of the colorful hotels which will give more leisure for you. Scroll down to read more details like room facilities, service, and contact address of Lake View.


The Lake View 5 Star Hotel, Munnar is designed in an Indo-British style. Lake View comes with high rating and apex customer satisfactions. This 5 star hotel is designed in the way to make the customers as more satisfactions. This hotel is constructed in order to give more comfy environment for both business communities and normal travelers. The outer look will attract everyone for sure and will catalyst the one to come again and again without any negation. The ratings of Lake View are high which acts as the best example for their unbeatable services.


Locational Advantages of the Lake View, Munnar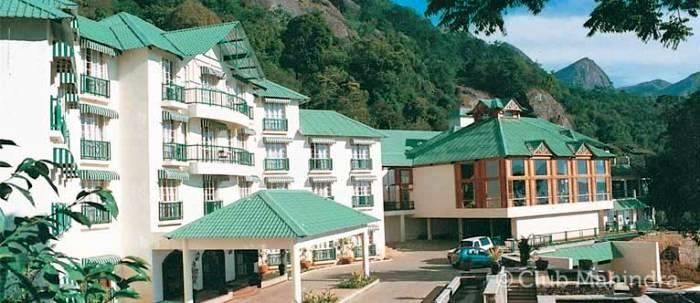 A part of the Lake View is surrounded by water, which gives environment for the one who stays here. Also, this hotel appears with professional look. So, business communities will be offering this 5 star hotel at Cochin at all time. This beautiful hotel is located in the way to make the stayed to enrich with more advantages. Yes, Munnar Nature Tour is located near to this hotel of about 7 km, plenty of parks and dams are located near to this hotel. This hotel will be the best place for those who want to spend their leisure time in hill area.


Rooms or Accommodation details

The rooms in Lake View includes with 120 guest rooms. These rooms will be very comfy and hygienic with regular cleaning staffs. This 5 star hotel comprises with Tea room, which is an added advantage. The guests can get Cribs Beds on their request. A Deluxe Bath Amenities with hairdryer is available in every individual room. This includes with studio apartments and single bedroom apartments. The rooms will synchronize you, in the way that you are staying in your own home. Yes, an instant request will be cared for every individual. Customer satisfactions are their apex goal. The accommodation details can be reviewed and can be booked through online. The rooms are also available for business meetings in this hotel, those will be professional in designing.


Available Sightseeing Options around Lake View

There are many local attractions near to this hotel. Few of those are listed here for your comfy view:

The Wild Periyar Tour


Munnar Nature Tour


The Wild Munnar Tour


The Wild Chinnar Tour


Spice Plantations Tour

Plenty of shopping includes with fresh tea are also available near to this hotel, with reliable price.


Rooms Facilities

The rooms offered with many facilities includes with tour desk. The rooms can be cleaned by respective request. The meeting rooms and halls can be accomplished and those can be booked as earlier as possible. Once, the meeting rooms are booked and the hotel will be taking the complete responsibility for best satisfactions. The floral services will give a hygienic environment.


Available Services

The rooms are available with 24/7 service systems. Yes, this hotel is availed with numerous staffs in the way to make the stayers as more comfy. For best shopping this hotel in inbuilt with an gift shop. For best transportation a car rental desk is also available on request. The person can request their desired car, which meets their needs. Few of the other services are:

Dry Kitchenette


Express Check-In


Multilingual Staff


Childcare Service


Floral Service


Medical Services Available


Telephone


Yoga Class


CCTV


Contemporary facilities


Parquet floors


Fully equipped kitchens


Room Theatres




Contact Address


Lake View
Chinnakanai Suryanalli,
Munnar,
Kerala 685618
Phone: 04868 249 460