Indian Independence Day speech 2017 in English for kids and school and college students

Indian Independence Day speech 2017 in English for kids and school and college students are given here. Are you searching for simple and small Indian Independence Day speech for school students and kids to deliver in Independence Day celebration 2017? Here is a short, easy and sweet speech to deliver on Independence Day at your school, college, institution or University. You can easily byheart this simple independence speech to deliver at your college or school.



Job oriented Digital Marketing Courses in Kerala.
Call +91 8138875600 for details
The resource has not been reviewed by Editors yet. Readers are advised to use their best judgement before accessing this resource.
This resource will be reviewed shortly.
If you think this resource contain inappropriate content, please report to
webmaster
.
Are you searching for simple Indian independence day speech in English to deliver on 71th independence day? Then you are in the right place and you will get short and easy speech in English independence day speech from here. Students can easily learn this simple independence day speech and deliver at school and colleges.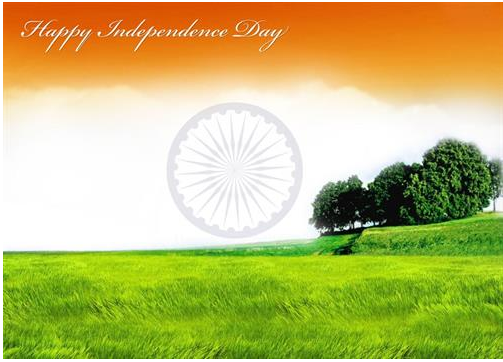 Honourable Chief guest of the day, distinguished guest for the occasion, teachers, parents and my dear friends, a very warm good morning to one and all.

Let me first wish you all happy Independence Day.

Today is August 15, the day we got freedom from British emperors and become independent nation. Every year, we the Indians all over the world warmly celebrating Independence Day of our dear mother land India. We celebrate this golden day by hoisting the tri coloured flag, and singing our national anthem with great enthusiasm and distributing sweets. Many of us also participated in Indian Independence Day March past (Parade) arranged here on today.

Today, we are living in an Independent nation and we have been enjoying all freedoms in our country. My dear friends, we are privileged lot to have been born in Free India. We, the citizen of India, now enjoy all the fundamental rights in our nation. We were able to breathe fresh free air in our nation since our birth, being born in Independent country.

But, years back we were under the brutal control of the foreigners mainly under the ruling of British emperors. India was fully controlled by those powers. We had no right to raise our voice against them. All the Indian wealth was dragged by the British. No fundamental rights were given to Indians. People who live on that time were greatly suppressed. For about 200years, India was under their brutal power control. It was in 1947, august 15 India attained freedom from British emperor. The foreigners were driven off from our country by the efforts and sacrifices made by our great leaders.

So today, we ought to commemorate great people and leaders who spent their whole life working hard for Indian independence. It was because of those great men we are able to live so happily in our mother country. On this eve, I would like to say few great leaders who fight for freedom. They are Mohandas Karamchand Gandhi, Subhash Chandra Bose, Jawaharlal Nehru, Bal Gangadhar Tilak, Rani Lakshmibai, Bhagat Singh, Dr. Rajendra Prasad, Lal Bahadur Shastri, Sardar Vallabhbhai Patel, Gopal Krishna Gokhale and so on.

Mohandas Karam Chand Gandhi aka MK Gandhi (Gandhiji) is the prime leader of Indian freedom fight against British emperors and he is known as the father of India. Fight for Independent India has get an immense power with the entering of Gandhiji into the freedom movement. He has adopted different movements, protests etc in a different manner. He has lead India to freedom with great freedom movements like non cooperation movement, salt Sathyagraha, civil disobedience etc. There are lots of people who support his method of fighting and followed him and eventually we got the freedom.

Today, India has progressed in every field. India is one of the largest and most developing countries in the world. We are looking forward to be the developed country in the world soon. It was all possible because of the great struggles and efforts undergone by our great leaders. Let me salute all our great leaders at this moment. It is the right time for us to take pledge that we will all work hard for the development of our country and will make India the best in the world, the India that was dreamt by the great freedom fighters.

Thanks to all and hope you all have a great day today.

Proud to be an Indian

Jai Hind!