Indian Independence Day Speech 2014 for School Children in Kerala

Indian Independence Day speech 2014 for school children in Kerala is given here. Find here the best, excellent and good Indian Independence Day speech 2014 for college students. This speech can be used to deliver during the 67th Independence Day celebration in the school or in competition.


Being a true Indian, each of us has a heartfelt attachment to our mother country. It is very important to remember the freedom fighters who laid their lives for the liberation of our country. Kerala has the unique distinction of being a region given birth to patriotic leaders who revolted against the British rulers even before the first freedom struggle of 1857. Here is an excellent speech for the young generation to present before the crowd during the 67th Independence Day celebration in the school.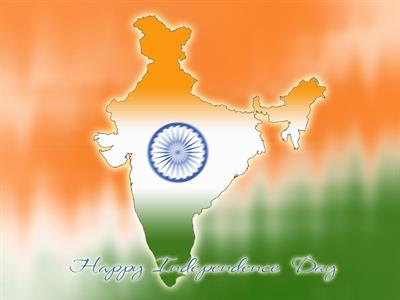 Honorable Chief Guest of the day, distinguished guests for the occasion, teachers, parents and all my dear friends,

It is a proud moment for me to stand before you on this auspicious day. Being extremely honoured, at first I take this occasion to wish all a Happy Independence Day. As Indians, we all were waiting for this special Day. Today we celebrate India's Independence day, a day which is to remember the great souls who had fought against the foreign domination and give restless resistance. The real freedom that we enjoy today is the tireless efforts made by our charismatic leaders who gave away their lives for the good will of the future generation.

I can feel my blood pumping through my veins when remembering the nation builders Mahatma Gandhi, Rabindranath Tagore, B R Ambedkar, Subhash Chandra Bose and other leaders who led the freedom marches. Historical leaders like K.P. Kesava Menon and T.K. Madhavan lead the agitation popularly known as the Vaikom Sathaygraha to establish the right for all people to walk through the temple roads. We are blessed to be born in nation which has given birth to hundreds of great personalities who have leaded the way to freedom. Leaders like K. Madhavan Nair, K. Kelappan and Muhammad Abdur Rahiman stood in front as Gandhi's torch bearers to fight against the cruel British rule.

It is our duty to pay homage to the souls who have laid down their lives to make the country free from foreign domination. We must be thankful to Mahatma Gandhi for his charismatic leadership, Rabindra Nath Tagore for his patriotic songs, B R Ambedkar for putting foundation for our constitution, Jawaharlal Nehru for his mesmeric leadership and Sardar Vallabai Patel for his effort to unite our country under one flag.

While turning back, we must be proud to have achieved remarkable achievements in various fields. During the last 6 decades, our country has progressed in almost all fields making us hold our head high. The esteem effort put by millions of Indians during these years has made India one of the most developing country in the world. I am much sure that, in less than a decade time, India too will be credited as a developed nation.

Even standing at the middle of celebrating our Independence Day, the challenges which the nation faces are truly a matter of concern. Being a country with vast culture and diversity, imbalance in some regions brings down the most talked 'Unity'. Unhealthy disputes between states, regional imbalance, and political instability are few internal challenges while terrorism and cross border attacks are the external matters which have to be solved. Various plans and reinforce monitoring mechanisms should be initiated to overcome these challenges. The strong heart and commitment shown by our national leaders should be kept in mind to attain our future goals.

My dear friends, On this very special occasion, I am forwarding a thought for you. Let us unite together for the common goal, to uphold the values and make our nation the best in the world. Thank You.

Jai Hind.