Nehru Trophy Boat Race 2013 Live Online Streaming Channels and Websites

Watch Nehru Trophy boat race 2013 live online streaming on various TV channels and websites. The live telecast of Nehru Trophy Boat Race 2013 will be available on Manorama News, Asianet News, Jaihind TV, and other local television channels while the boat race will be webcast live at the official websites. Read more to know about Alappuzha Nehru boat race and its live streaming details.



Job oriented Digital Marketing Courses in Kerala.
Call +91 8138875600 for details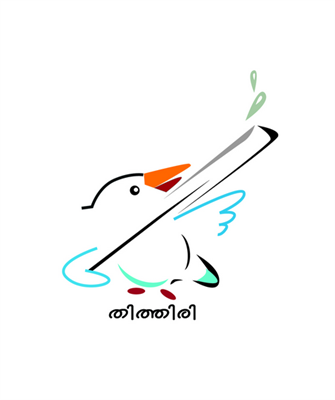 Nehru Trophy is one of the greatest events which have already attracted sports lovers from around the world. Nehru Trophy Boat Race is named after Pandit Jawaharlal Nehru conducted at Punnamda Lake near Alappuzha on the second Saturday of August every year. The event is one of the main tourist attractions in Kerala. The boat race is held in front of a sea of humanity with more than two lakh people to be gathered at Punnamada to watch this show.

Vallam Kali or Vallamkali which literally means boat race is one of the most prestigious spot events conducted in Kerala. This boat race will add another feather to cap of God's own country, Kerala.

The history of Nehru Trophy boat race has a strong base which can be traced back to the visit of Jawaharlal Nehru, the first prime minister of Independent India. Nehru who visited Kerala in 1952 was given a grand welcome by the people of Alleppey, accompanied by the huge snake-boats. Nehru who was excited while sailing in a snake-boat donated a rolling trophy which was to be awarded to the winner of the race.

Other than the competition of Chundan Vallams (Snake Boats) various races including Churulan Vallam, Odi Vallam, (Vaipu Vallam), Vadakkanody Vallam and Kochu Vallam will be organized on the day. The 2013 Nehru trophy boat race or the 61st race will be held on August 10, 2013. According to the organisors, elaborate arrangements are held for the race which is to be held on Punnamada Backwaters at 2pm on Saturday.

63 boats including 22 snake boats would participate in the event. For the first time more than 20 snake boats are participating in the boat race.
Nikhil Kumar, the Governor of Kerala will be the chief guest while Union sports minister Jithendra Singh and Union minister for tourism K Chiranjeevi will also be present on the occasion. K C Venugopal, Union minister of state for civil aviation, Union minister of state for labour Kodikunnil Suresh,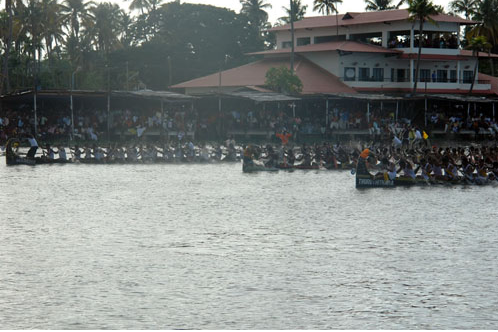 State ministers, MPs and MLAs will also be present on the occasion to enjoy and encourage the participants. With the total expenses expected to be Rs 1.90 crore Rs 1.10 crore will be given as bonus and sponsorship to the boats. People can enjoy the boat race while the Nehru Pavilion has been reserved for VVIPs and VIPs. Tickets worth Rs 2,000, Rs 1,000, Rs 500, Rs 300, Rs 150, Rs 100 and Rs 50 can be bought from the main venue. Special boats service and bus service from Punnamada to the town after the boat race.

The cultural gala which will be held as part of the Nehru Trophy Boat Race will be blessed with the young actress' Saranya Mohan's dance performance.


Channels providing live telecast of NTBR

Almost all popular print and visual media not only of kerala but from outside India also will cover the whole event. Representatives of the popular media's in Kerala have been camping for a week to get a glimpse of the arrangements of the boat race. All visual media's in Kerala including Doordarshan, Asianet, Kairali TV, India Vision, Reporter and Manorama News, Surya TV, Jeevan, Jai Hind and Amritha TV will telecast the event live from around 1.30 in the afternoon till the distribution of prizes.


Websites providing Live streaming of NTBR

Live streaming of Nehru trophy 2011 will be available on these websites.
http://nehrutrophy.nic.in/