Sabarimala Makarajyothi 2014 Live Telecast on Asianet News - 14th January

Watch Sabarimala Makarajyothi/Makaravilakku 2014 live streaming online and live telecast on Asianet and other malayalam news channels. The Sabarimala Makaravilakku festival 2014 will be held on 14th January and will be live telecast and webcast on regional channels like Malayalam, Tamil, Kannada and Telugu. The Makaravilakku ceremony which is being performed during the evening at Ponnmbalmedu, will be witnessed by millions directly and other millions on television.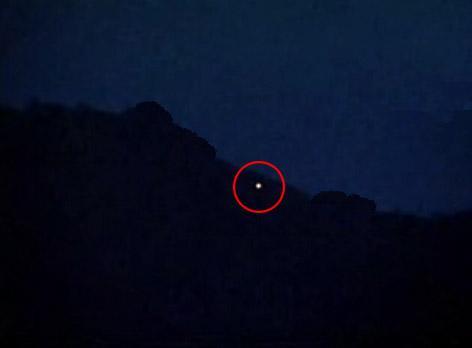 Sabarimala is one of the most important and famous pilgrim centres in South India which do attract 100 millions devotees every year. After the Thirupathi temple, Sabarimala is best known to be the second choice for pilgrims representing states like Andhra Pradesh, Karnataka and Tamil Nadu along with lakhs of devotes from the home state Kerala. During the period of mid November to the third week of January, pilgrims flock into the Sabarimala temple to worship Lord Ayyappa and watch the much popular event Makaravilakku. Sabarimala is located in the Western Ghats mountain ranges of Pathanamthitta.

According to legend, Sabarimala is the place where Lord Ayyappa meditates. The Ayyappan temple is situated on a hilltop at an altitude of 468 meters and is surrounded by mountains and dense forests. As being the most popular Hindu pilgrim centre, Sabarimala will be opened for worship during special occasions like Madalapooja, Makaravilakku and Vishu. During the first six days of each Malayalam month, the temple will also receive devotees. Prior to the pilgrim, 41 days of strict vratham has to be taken by the devotee by keeping their mind and body free from evil thoughts. The devotees have to follow the 52 km mountainous forest path which starts from Erumely.

It is believed that during the day of Makara Vilakku, Lord Dharmasasta will stop his tapas and give blessing to his devotees. Makara Jyothi which means 'Light of Capricon' is a ceremony which takes place in the Sabrimala Temple during Makara Sankranti which falls every year on 14th January. The jyothis is believed to be a celestial phenomenon which would bring fortunate and blessings. Aarathi is performed at Ponnabalemdu during the time of Makara Sankranthi. During the time, Thiruaabarana(jewels) which is being brought from the Padalam Palace to Sabarimala will be adorned to idol of Lord Ayyappa. The Thiruvabharanam boxes contains precious jewels of Lord Ayyapa which includes diamond crown, necklaces, golden bracelets and sword. While the arathi is performed, an amazing bright flame appears in the mountain north eastern side on Ponnambala Medu. The temple remains opened for devotees till 19th January 2014.


Watch Makaravilakku 2012 Live Telecast and Online

The Sabarimala Makarvilakku which falls on 14ht January 2013 this year will have live telecast and webcast to be available in the major malayalam television channels. Doordarshan Malayalam will telecast the Makaravilakku Festival live. Along with Asianet, Kairali, Amrita, Surya TV, Mathurbhumi News and Manorama News channels.

The online websites of these channels will also provide live streaming of the event which starts at 6 PM. You can watch Makaravilakku live online on the following websites
• http://www.asianetnews.tv/live-tv
• http://www.indiavisiontv.com/
• http://www.reporteronlive.com/