Sabarimala Makaravilakku 2016 Live Telecast on TV Channels

Don't miss to watch Sabarimala Makaravilakku/Makara Jyothi 2016 live telecast on TV channels and live streaming online on those websites which stream malayalam channels. In 2016, the Makaravilakku festival will be held on 15th January at the shrine of Sabarimala. The Makaravilakku festival includes the Thiruvabharanam procession and a congregation at the hill shrine of Sabarimala. Read more to know about the Sabarimala Makaravilakku/Makara Jyothi 2016.


Makaravilakku, the annual festival held during the Makar Sankranthu will be celebrated on 15th January this year at the shrine of Sabarimala. The Thiruvabharanam (sacred ornaments of Ayyappan) procession and a congregation at the hill shrine of Sabarimala are the major religious functions to be conducted today. The Sabarimala Sannidhanam is overflowing with Ayyappa devotees from different parts of the country to take part in the Makavailakku festival.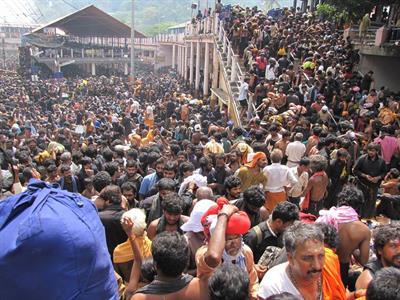 Many pilgrims are camping in the forests for a couple of days to worship the Makarajyoti, a celestial star which appears on the eastern horizon of the Sannidhanam corresponding with the Deeparadhana at the temple. Meanwhile, Makaravilakku will be performed atop the Ponnambalamedu facing the Ayyappa temple on Wednesday evening. To worship the Makaravilakku, thousands of devotees would be perching on trees and rooftops. A large number of pilgrims had been camping in temporary shelters on hillsides in the surrounding forests to worship the Makarajyoti.

Earllier, the Pampa Vilakku was conducted by floating small pyramid-like lamps made of brushwood on the Pampa river. Places like Pandithavalam, Malikappuram, premises of Forest IB at Sannidhanam and Saramkuthi hill-top were flooded with pilgrims since Monday who have crowded to witness the holy events. Devotees will be waiting for the Makarajyothi darsan at all available spaces at Sannidhanam and other places including Pulmedu, Pampa, Pampa Hill-Top, Chalakayam, Attathode, Nilackal and Plappally.

The Thiruvabharanam which travels through Valiakoikkal Sastha temple at Pandalam, Ayiroor Puthia Kavu Temple, Perunattil temple, Vlakkai, Nilaikkal Siva temple, Vellachimala, Pamba and Sabari Peedam reach at Sannidhanam around 6.00 PM on 15th January 2015 (Makara Jyothi) day. A Garuda hovers and flies above the Thiruvabharanam boxes to guard them. As soon as the Thiruvabharanam or the sacred jewels (three boxes) of the Lord presented by the Pandalam king arrives at Sabarimala, millions of devotees chant 'Saranam Ayyappa'.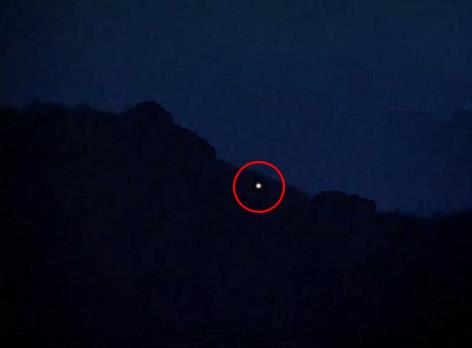 As soon as the Thiruvabharanam box contains a diamond crown, golden bracelets, necklaces and a sword reaches the Sannidhanam, the Melshanthi and Thantri receive the sacred jewels surrounded by the thundering echoes of Sarana ghosham. Later, Tantri Kandararu Rajeevararu, aided by Melsanthi E.N. Krishnadas Namboodiri will attire in gold on the idol of Lord Ayyappa prior to the 'deeparadhana' which take place between 6.30 p.m. and 6.45 p.m. During this moment, another ritualistic 'deeparadhana' will be held at Ponnambalamedu, a hill facing Sabarimala.


Sabarimala Makaravilakku 2016 Live Telecast on TV Channels

The Sabarimala Makaravilakku will be telecast live on various news channels including Asianet, Manorama News, Mathrubhumi News, Reporter TV, Kairali TV, Indiavision and Amritha TV. Along with news updates on the Makaravilakku festival, these channels would be telecasting the Sabarimala Makarajyothi.

• http://live1.asianetnews.tv/
• http://mathrubhuminews.in
• http://www.reporterlive.com/live