Periyar National Park - A popular tourist sport in Kerala

Periyar National Park is one among the best visited tourist spots in Kerala. Rich bio diversity of this region had attracted hundreds of nature lovers across the world. Today, Periyar is one among the twenty seven tiger reserve centers in India. It spreads over 925 sq km area in the region and forms the watershed of Pamba and Periyar River


Periyar National Park

Periyar National Park is one among the best visited tourist spots in Kerala. Rich bio diversity of this region had attracted hundreds of nature lovers across the world. Today, Periyar is one among the twenty seven tiger reserve centers in India. It spreads over 925 sq km area in the region and forms the watershed of Pamba and Periyar River.

Periyar National Park is notable tiger reserve and elephant reserve center in India. Park is best known as Thekkady or Periyar wildlife sanctuary. It is located in the Pandalam Hills of the Western Ghats region. You can reach this destination by travelling 4 kms from Kumily.

What is the specialty of Periyar national park? This is a common query from new visitors. You can describe this tiger reserve as a people oriented and park centered community based ecotourism center. Park shares its boundaries with Peerumedu in North and Pathanamthitta district in South. Also, park is located near Theni and Ramnad district in East and Kottayam district in the west region.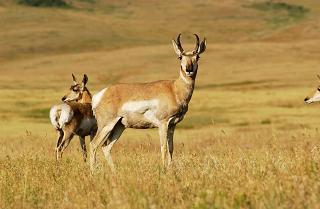 Evergreen Trees

Amazing flora and fauna is a specialty of this park. Grasslands, moist deciduous forests and tropical evergreen forests of Periyar national park behold a wonderful array of flowering plants. Studies say that this National Park is the homeland of over one forty species of orchids. You can find here a fabulous range of evergreen trees like sandalwoods, banyans and royal Poinciana.

Similar to evergreen trees, this tourist spot is also the centre of a wide range of mammals. Some among the mammals found in this national park include Indian giant squirrel, jungle cat, sloth bear and Nilgiri langur.


Bird Species and Reptiles

Are you interested in bird watching? If your answer is yes, this center is an apt choice for you. You can find here about 265 species of birds. Nilgiri wood pigeon, nilgiri flycatcher and white bellied blue flycatcher are some of the common bird species found in this national park. Coming to the details of reptiles, you can define this park as a home land of about forty five species of reptiles. King cobra, Malabar pit viper and striped corals snake are some among the common species of snake that can be seen here.


Fishes and Butterflies

This national park also beholds about 40 species of fishes that include Periyar trout, Periyar barb and channa barb. As per studies, Periyar wildlife center is reported to be as the homage of about 160 types of butterfly taxa. Malabar tree nymph, lime butterfly and southern birdwing are some among the butterfly species found in this National park.