6 Famous Ayurveda Doctors in Kerala

Here are the top 6 famous Ayurveda doctors in Kerala who have excelled in the field of ayurvedic treatments.


Ayurveda is a traditional healing system of India, that has been in existence since time immemorable. The term Ayurveda comes from two Sanskrit words, 'Ayur' which means life and 'Veda' which translates to knowledge. Ayurveda practices a holistic approach to good health and healing and is believed to be thousands of years old. In fact, it was an established form of medicine, much before the birth of Christ. There is no authoritative evidence to establish its history, but the 'Atharva Veda' is the first detailed account of the system.

Ayurveda has a number of branches and each of which deals with the various aspects of health and healing. The medicine system revolves around the theory that all illnesses originate from the digestive system. According to Ayurveda, diseases are often a result of either a poor digestive system or caused by improper diet, that is not right for your dosha. Ayurveda is a way of life. It works on the principle that humans can be characterized into several basic types, and that therapies and treatments can be customized based on this.


6 Famous Ayurveda Doctors in Kerala:


1. Dr. Samson C. Varghese Medamana B.A.M.S., MD & CEO

Dr. Samson traces his roots to a traditional Ayurveda family of Vaidhyas called 'Pullor-Madam' — who were traditional healers in the Southern region of Kerala State, India.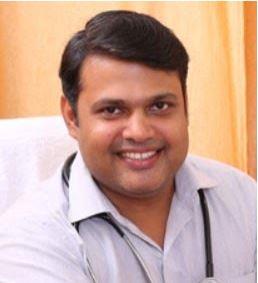 After completing his Graduation in Ayurveda Medicine and Surgery (BAMS) from the Government Ayurveda Medical College, Kannur he pursued higher studies in Neuromuscular and Orthopedic Rehabilitation from the Apollo Hospital. He has trained Therapeutic Anusastra (Para-Surgical Measures) with certification from R. A. Podar Ayurved Medical College, Mumbai, Maharashtra, a prestigious institute that offers advanced courses that Specialize in Ayurvedic Medicine.

Website: https://vaidhyamana.com/

2. Dr. N. Narayanan Namboothiri

Dr. N. Narayanan Namboothiri is the Chief Physician and President at the Sreedhareeyam Ayurvedic Eye Hospital and Research Centre. The renowned physician boasts of a prolific career. He has been involved in all-inclusive clinical practice, for the past 21 years. The doctor has also engaged himself in research, focusing mainly on Ayurveda remedies. He specializes in Dravyaguna Shastra, a field of Ayurveda that deals with Pharmacology.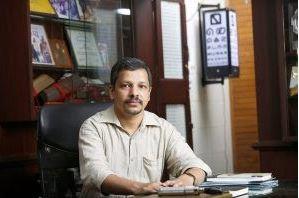 Dr. N. Narayanan Namboothiri

The doctor honed his skills at phentermine diet pills and enhanced them further with an MD in Ayurveda. Dr. Namboothiri seamlessly combines ancient practices of Ayurveda with modern techniques. His career thus far has been momentous, he has received recognition for his significant work in Ayurveda, especially in the field of Ayurvedic Ophthalmology.

Address:- Sreedhareeyam Ayurvedic Eye Hospital & Panchakarma Centre Church, Sreedhareeyam Building 36/2415 B Kaloor Kadavanthara road Near St, St Francis Xaviers Rd, Kochi, Kerala 682017
Contact No:- 0484 406 1205

3. Dr. Anusree | Hindusthan Ayurvedic Hospital Trivandrum

Dr. Anusree is a highly competent Ayurveda expert; and the chief physician at the Hindusthan Ayurvedic Hospital in Trivandrum. Her strength lies in her years of experience, professional approach and in-depth knowledge of Ayurveda. Under her guidance Hindusthan Ayurvedic Health Care has touched new heights, receiving international fame.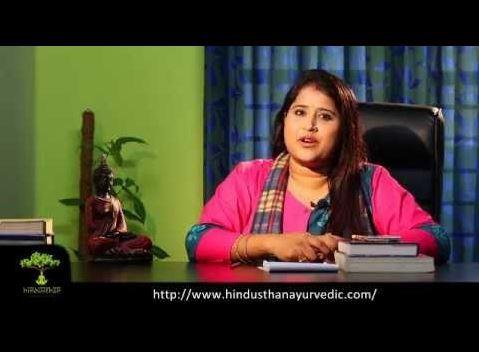 Dr. Anusree

The doctor doesn't just prescribe therapies, she takes the holistic healing process a step ahead, by identifying underlying problems that cause and aggravate diseases. The approach is more beneficial, as it removes the root cause, thereby ensuring a better cure and preventing relapses.

The doctor has a track record of treating serious ailments, such as paralysis, psoriasis and slip disc, etc., as well as common lifestyle-related medical conditions. She is one of the finest Ayurveda doctors in Trivandrum, and her hospital ranks among the top, in the country. It is a well-appointed, world-class facility, offering rejuvenation packages and treatments for health issues.

Address:- Hindusthan Ayurvedic Hospital Trivandrum- RajSree Dream Apartments, Viswambharan Road, Pappanamcode, Thiruvananthapuram, Kerala 695018
Contact No:- +91 75618 98936, 0471- 2494505

4. Dr. Pathrose Parathuvayalil | Dr. Pathrose Parathuvayalil Ayurveda Hospital Kadavanthra

Dr. Pathrose Parathuvayalil boasts of an illustrious lineage, with four generations practicing traditional medicine. He is the son of Paulose Vaidyan, a noted Ayurveda practitioner, who combined traditional Ayurveda therapies and bone setting techniques, to heal fractures and orthopedic disorders. Dr. Pathrose Parathuvayalil carries his father's legacy forward.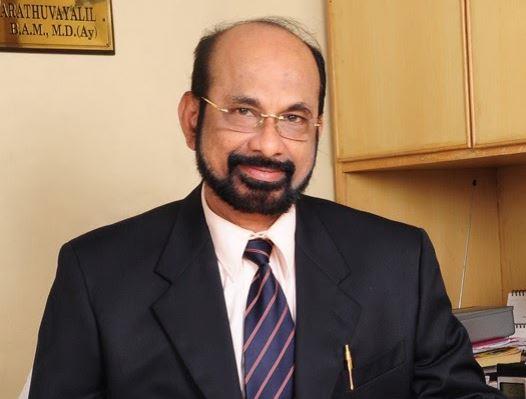 Dr. Pathrose Parathuvayalil

Dr. Pathrose has the honor of graduating from the Government Ayurveda College, and scoring the first rank, in the entire state. He also has to his credit, a Master's degree in Ayurveda, with specialization in Marmachikitsa and Kayachikitsa, and the first doctor to do so in Kerala.

A highly skilled professional, he has revolutionized orthopaedics treatment by treating bone disorders and fractures without invasive surgery.

Address:- Dr. Pathrose Parathuvayalil Ayurveda Hospital Kadavanthra,SA Road, Kadavanthra, Kochi, Kerala 682020
Contact No:- 0484 404 2311

5. Dr. Hassan | Dr. Hassan Ayurveda Brain and Spine Super Speciality Hospital

Dr. Hassan is a reputed Ayurveda doctor, specializing in the treatment of brain and spine disorders, diabetes and arthritis. He is a doctor par excellence and in his years of practice has helped thousands of his patients find relief from chronic medical conditions, such as backache, neck pain, haemorrhoids, fistula, skin disease, irritable bowel syndrome and more such health issues. He is also an expert in various Ayurveda therapies, including panchakarma and hijama.


Address:- Dr. Hassan Ayurveda Brain and Spine Super Speciality Hospital- Rajaji Rd, Opposite to Amity Business School, Shenoys, Ernakulam, Kerala 682035
Contact No:- 094959 43366

6. Dr. Franklin | Dr. Franklin's Panchakarma Institute Trivandrum

Dr. Franklin comes from a family of Ayurveda practitioners. His ancestors were practising Ayurveda hundreds of years back — his ancestry can be traced back to nearly 400 years.

Born into an accomplished family, that practised traditional medicine, he chose to study Ayurveda and become academically qualified in the field. The doctor completed an undergraduate and postgraduate degrees course in Ayurveda.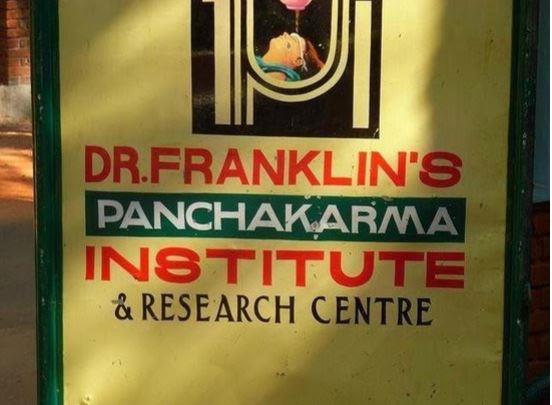 Dr. Franklin served as the Chief District Medical officer, in the Kerala Govt., but took voluntary retirement, after a few years. He did a short stint in Qatar, as the physiotherapist of the Qatar football team, before setting up his private practice in India.

The doctor's clinic is well-acclaimed for its Ayurveda treatments, which include revitalizing and preventive therapies. A team of dedicated professionals runs the show.

Address:- Dr. Franklin's Panchakarma Institute Trivandrum-Chowara P.O., Dist. Thiruvananthapuram, Kottukal, Kerala 695501
Contact No:- 0471 248 0870


Conclusion

Ayurveda is a system that boosts health and longevity, the natural way. It has an extremely practical approach and application, for a medicine system, and provides effective and safe remedies for all kinds of health problems. Ayurveda focuses chiefly on nutrition, supported largely by the use of herbs, aromatic oils and massages.

There are several branches of ayurvedic medicine, and the most common include specific diet and panchakarma, as part of healing. Panchakarma is a detoxification therapy, that helps purge impurities or toxins from the body.