Kochi Tuskers Kerala IPL 2011 Match Schedule Fixtures and Live Online Streaming

Get details of IPL 4 2011 schedule and details of Kochi Tuskers Kerala matches dates along with information on live telecast and online streaming of Kochi Tuskers Kerala IPL 4 2011 matches


IPL 4 2011 Kochi Tuskers Kerala matches schedule timetable fixtures venue and timing details

We are here with the Kochi tuskers Kerala IPL match schedule. With the start of Indian Premier league season 4, things are going to spice up more than ever. IPL 4 2011 will just 6 days after the 2011 cricket world cup final. So it is better to have IPL 4 2011 timetable with you. If you still have not got your Indian Premier league 2011 timetable, then relax because we will be providing the required information about Kochi Tuskers Kerala match dates in IPL 2011.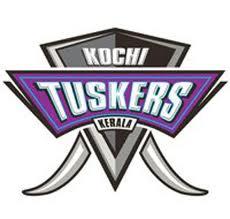 If you wish to support your home i.e Kochi Tuskers Kerala right from the stands of stadium, you can do so by buying Kochi Tuskers Kerala IPL 4 2011 online match tickets. Not only this you can also get information about Kochi Tuskers Kerala players list and price and country details here at spiderkerala. So be ready to support Kochi Tuskers Kerala IPL team.

Watch the official promo video of Kochi Tuskers Kerala

You can also watch live telecast of IPL 4 2011 matches online. But before you do that, you must have IPL 4 schedule. So that you can support the team of you want to suport. But, it must be Kochi Tuskers Kerala if I am not mistaken. So to follow Kochi Tuskers Kerala in IPl 4 you have to have details of Kochi Tuskers Kerala matches in IPL 4 2011. So, see the IPL 4 2011 timetable for Kochi Tuskers Kerala mentioned below.


Kochi Tuskers kerala match dates


April 9 20:00 IST Kochi v Royal Challengers Bangalore in Kochi

April 13 16:00 IST Pune Warriors vs Kochi in Navi Mumbai

April 15 16:00 IST Mumbai Indians v Kochi in Mumbai

April 18 20:00 IST Kochi v Chennai Super Kings in Kochi

April 20 20:00 IST Kolkata Knight Riders v Kochi in Kolkata

April 24 20:00 IST Rajasthan Royals v Kochi in Jaipur

April 27 20:00 IST Kochi v Deccan Chargers in Kochi

April 30 16:00 IST Kochi v Delhi Daredevils in Kochi

May 2 20:00 IST Delhi Daredevils v Kochi in Delhi

May 5 16:00 IST Kochi v Kolkata Knight Riders in Kochi

May 8 16:00 IST Royal Challengers Bangalore v Kochi in Bangalore

May 13 20:00 IST Kochi v Kings XI Punjab in Indore

May 15 20:00 IST Kochi v Rajasthan Royals in Indore

May 18 20:00 IST Chennai Super Kings v Kochi in Chennai

If you want to have a look at the complete IPL 4 2011 schedule you ca refer IPL 4 2011 complete schedule.