IPL 2011 Today : Kochi Tuskers Kerala vs Pune Warriors

In IPL 2011 the debutant Kochi Tuskers kerala and Pune Warriors will clash at Mumbai.Watch the match Live on You tube


IPL 2011: Kochi Tuskers Kerala vs Pune Warriors
The debutants of
IPL
will lock horns today
DY Patil stadium Mumbai
. Both Pune and Kochi are in to their second match of the IPL, Pune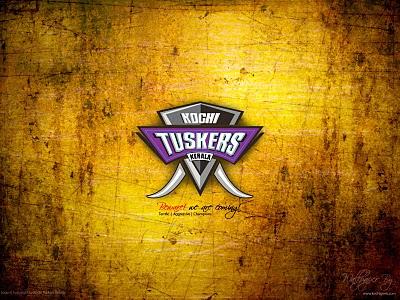 begun their campaign with a win against the Kings XI Punjab, were tuskers lost to the
RCB
in a disgusting fashion.
Going in to today's match Pune warriors will have the momentum with them, even though Kochi lost the fist match you can't write of the Kochi Tuskers, Kochi will come to the game in the lights of great Murali, Captain Mahela and the fearless Kerala Pacer
Sreesanth. Sreesanth
will be crucial factor in deciding the fate of the match, if he gets everything rite he will be lethal.
Both teams have gray area in their batting and bowling department, Pune hasn't find a inform opener in Graeme smith, laxman s consistency will be factor to look in for Tuskers. Are medium pacers
Shrikant Wagh and Alfonso Thomas
pune opening pair with the ball don't seems good to tackle the batters like mahela and MaCullam .
Kochi Tuskers Kerala Team
DPMD Jayawardene*, B Akhil, DA Chougule, Y Gnaneswara Rao, RV Gomez, JW Hastings, BJ Hodge, RA Jadeja, KM Jadhav, M Klinger, VVS Laxman, BB McCullum, C Madan, SH Marathe, M Muralitharan, SNJ O'Keefe, P Padmanabhan, PA Patel†, NLTC Perera, RR Powar, OA Shah, RP Singh, SPD Smith, S Sreesanth, TM Srivastava, R Vinay Kumar, Yashpal Singh
Kochi Tuskers Kerala Team Members Profile
Pune Warriors team
Yuvraj Singh*, Imtiyaz Ahmed, ER Dwivedi, CJ Ferguson, GB Gaikwad, Harpreet Singh, DS Jadhav, AA Jhunjhunwala, Kamran Khan, M Kartik, HH Khadiwale, B Kumar, NL McCullum, M Manhas, MR Marsh, AD Mathews, MD Mishra, SS Mundhe, A Nehra, TD Paine†, MK Pandey, WD Parnell, S Rana, JD Ryder, R Sharma, GC Smith, JE Taylor, AC Thomas, RV Uthappa, SB Wagh
Pune Warriors Team Members Profile