Mohanlal on Facebook with official fanspage

Mohanlal is now on Facebook with official fanspage. Malayalam acting superstar Mohanlal has opened his official fan page on the world's largest social network, Facebook. The fanpage has already acquired more than 40,000 likes and still growing fast. The presence of fake accounts in the name of him prompted to do this.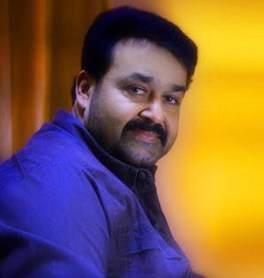 Putting an end to the anticipation of his thousands of fans, the Malayalam superstar Mohanlal has stepped into the world of Facebook. The acting legend launched his official fan page on the world's largest social networking website on 30th May. The response couldn't have come any sooner of warmer that it has already garnered more than 40,000 fans in a matter of days. Lal also posted a photo of his scribbling regarding the inception of fan page. The page address is http://facebook.com/ActorMohanlalOfficial. It is also linked to the actor's official website thecompleteactor.com.

The super excited fans gave a grand welcome to their superstar as the word spread quickly online. A lot of people were seen to have shared the page link on their accounts and urged others to take a look.

Another Malayalam superstar Mammootty do already have an official Facebook page, with over 1,80,000 likes, through which he updates the fans of his latest movies and off-screen activities. Now, there are a number of unauthorised fan pages in the name of Mohanlal and Mammootty spreading gossips and fomenting fan-wars online and that is what prompted Lal to make this move. One of his fan-pages with over 2,00,000 likes is still the most popular one for a Malayalam actor. There is even a cold war going on between fans over the fan-pages of Mohanlal and Mammootty. Mohanlal has also had a Twitter account which now looks to be defunct.

The skillful use of social networks have been instrumental in the marketing and success of many Malayalam movies recently. Aashiq Abu, Ranjith Sankar, Shankar Ramakrishnan and Rajesh Pillai are among the film workers who are active on Facebook and have found success. Lal will also be looking for nothing else.

Mohanlal, whose latest film Grandmaster is running succesfully, is now busy with the work on Run Baby Run directed by Joshiy. Ranjith's Spirit will be the next immediate release of him.