Spirit Malayalam Movie Review - First Day Reports (FDFS Theater Responses)

Spirit malayalam movie review and first day reports (FDFS Theater Responses)are given here. The much hyped Ranjith-Mohanlal film Spirit has finally arrived on theaters. Is the movie live up to the hype ? Can Ranjith deliver another Pranchiyettan with this time with Mohanlal ? Read Spiderkerala exclusive review on the movie and get decide to book a seat near your cinema.


Malayalam movie Spirit Review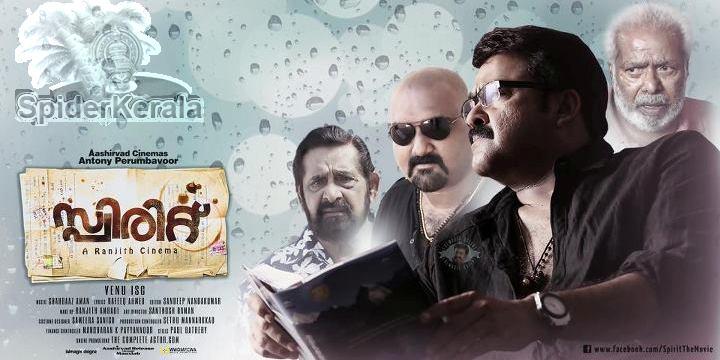 Credits:

Director : Ranjith ,
Producer : Antony Perumbavoor ,
Story And Script : Ranjith
Starring : Mohanlal, Kanika, Shankar Ramakrishnan, Thilakan
Music : Shahabas Aman
Cinematography : Venu ISC
Editing : Vijai Shankar
Studio : Aashirvad Cinemas
Distribution : Maxlab Entertainments
Release date : 14 June 2012


Review

A film is always a directors cut, this statement is again get proved by Ranjith with his latest flick Spirit. After the debacle of Rock n Roll the team of Ranjith and Mohanlal has delivered a film that stands a message for society. The film has much expectation from the audience since it was the first time Ranjith team up with Mohanlal after he changed the way of making films that includes Pranchiyettan and Indian Rupee. The film teasers got well response from internet and the preview of the film at Chennai got acclaim from the critics too. Ranjith made these expectation to live up and deliver a fine craft of work.

The movie starts with the narration voice of actor Siddique and then the introduction of main actors. There were no hush-bush in film for the entry of Mohanlal but the audience really made the entry with clap shots. Raghunandan (Mohanlal) loves to have pegs in his hand. He had his best friends include Captain Nambiar (Madhu) and Alex (Shankar Ramakrishnan), the husband of Meera (Kanika) who was once the wife of Raghunandan. The story revolves around the life of Raghunandan, who once lived in major cities of India and abroad as a bank employee and a journalist. He eventually got bored in his jobs and further decide to sit for writing a novel. The film further shows how the relaxed life Raghunandan get changed, the effect of consuming alcohol on society and how the life can make much better by changing the attitude of the persons.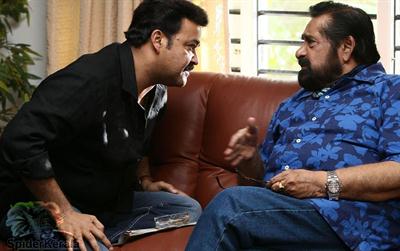 As Anjali Menon said on preview of Spirit, this film really delivered us one of the finest performance of Mohanlal. The entertaining first half will keep the audience to enjoy the mesmeric act of Mohanlal and his most naturalistic way of delivering dialogues. Ranjith made the scripting well on the first that keeps the film fresh. He crafted well on the dialogues that results the big applause from the audience. The film drag a bit on the second half, which many audience were complained that it looks mere a documentary type. But with the next 45 minutes the film came back on track and ends with a powerful message to the society.

The supporting actors include Lena, T.P Madhavan, Sidharth Bharathan, Nandu were all good with their roles. Veteran actor Tilakan's presence was only for few scenes but that too were enjoyable. The art director Santhosh Raman and camera man Venu has done their job best that keeps the movie simple and colorful. Shahabaz Aman's music was good but not great as it fails to deliver different moods along the film.

This film will be in memory for the finest performance of Mohanlal in recent times. The credit goes to Ranjith for bringing up a decent script with fine actors. Malayalam cinema has entered a new era with the coming of all new young film makers. A bunch of films are getting ready to get release on theaters. This Spirit of making good films will make our industry to run a long way.

SpiderKerala Rating: 7.5/10
SpiderKerala Verdit: Recommended