R Selvaraj wins Neyyattinkara by election 2012

R Selvaraj wins Neyyattinkara by-election 2012. Read the news about Neyyattinkara by- election here. R Selvaraj of UDF won the Neyyatinkara election with margin of more than 6000 votes. F Lawrence of UDF and O Rajagopal of BJP came to second and third places respectively.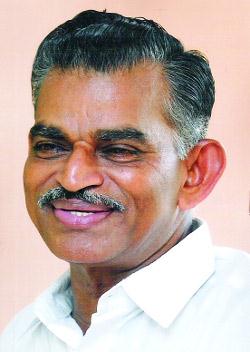 Congress member R Selvaraj, the sitting MLA and candidate of United Democratic Front (UDF) has won the Neyyattinkara by-election by a margin of 6358 votes. He defeated the Left Democratic Front (LDF) candidate F Lawrence of CPI(M). BJP candidate and former central minister O Rajagopal secured the 3rd place.
Neyyatinkara has been a point of attraction of the entire Malayalees since the resignation of the MLA Selvaraj and his further quit from CPI(M). The election, which took place on 2nd June, had registered a polling of 80.1% which was the highest in last few years.

The counting started at 8 in the morning. Postal votes were counted first. Then the votes of Athiyannur panchayat were counted. BJP candidate O Rajagopal was leading first. But soon the picture changed and LDF candidate F Lawrence regained the lead. But towards the end, embarassing everyone, Selvaraj rushed to the frontline from the 3rd position. After 9 rounds of counting, Selvaraj and UDF had ensured their victory with a lead of over 5000 votes. In the 2010 election, Selvaraj won here by a margin of 6500 votes.

What Neyyattinkara witnessed this time was the strongest triangular competition in years. It was evident that the murder of RMP leader T P Chandrasekharan and the Selvaraj's change of allegiance had created a unique political circumstance Kerala has never witnessed. BJP also put up an unexpected performance that created an unprecedented scenario in Kerala. With the victory, the UDF strength in the assembly raised to 73 where the opposition strength was lowered to 67.

Selvaraj remarked that the election result was the people's response to violent politics. He also added that he does not expect any kind of positions. The back to back victories in Piravom and Neyyattinkara by-elections in fair margins are expected to boost the UDF government further more.