Neyyattinkara by election 2012 results are out; Win for R Selvaraj

Neyyattinkara by election 2012 voting results are out. R Selvaraj(UDF)won the election by 52528 votes and with margin 6334. It was a triangle contest. F Lowrance(LDF) came second with 46194 votes and O Rajagopal(BJP) fell to third place with 30507 votes respectively. Read the complete report to know more details.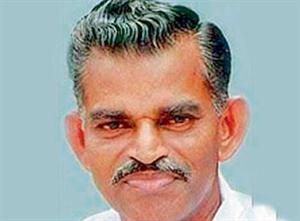 Neyyattinkara constituency by election 2012 vote counting and results are out. The main candidates who stood for the Neyyattinkara constituency by election 2012 was R Shelvaraj(UDF), F.Lawrence(LDF) and O.Rajagopal(BJP). The vote counting began at 8 AM on 15th June 2012 morning. First they started off couting the postal votes in which LDF candidate F.Lawrence took the lead. Next they started off with 'Athiyannur' which took O.Rajagopal to a good lead. The initial results showed the victory of O.Rajagopal(BJP). But slowly F.Lawrence(LDF) took a lead of more than 800 votes which reached up-to 1300 leads, but suddenly the situation changed and after the second round of counting R Shelvaraj(UDF) look a lead of 2 votes which increased consequently up-to 7300 leads when it reached the third round of counting. After the final round of counting R Shelvaraj(UDF) won by 6334 votes. Neyyattinkara constituency by election 2012 was a triangle contest.

UDF was celebrating their victory in all sense. Ramesh Chennithala and his party members were in great joy after the results. Chief minister Oommen Chandy joined Neyyattinkara to celebrate the victory. F Lawrence who reached Neyyattinkara after the first round lead was disappointed at the LDF failure. LDF said that they did not get the expected number of votes. R Shelvaraj who is under treatment said that he expected the victory and is happy that people understands and support him.

There was lot of controversies after the death of T.P Chandrasekharan and the involvement of LDF in the matter. The controversial statement of M.M Mani has also hit them back. It was clearly seen in the Neyyattinkara election 2012. R Shelvaraj(UDF) was initially in LDF who won the Neyyattinkara election 2011 with 54711 votes. After some issues he resigned from LDF and joined UDF and stood for UDF this year 2012 and has now won remarkably. This can be marked as a new beginning.

Neyyattinkara was always a LDF support area, so there were more chances for victory of LDF. It is for sure that the controversies related to T.P Chandrasekharan and M.M Mani has truly made some impact on people which might be the main cause of LDF failure. This has indeed helped UDF to gain some votes towards them. This might be the main reason of UDF victory in Neyyanttikara. The personal strength of R Shelvaraj is also a main reason behind UDF victory.

Here are the results of Neyyattinkara by election 2012:

1. R Selvaraj : INC : UDF - 52528 votes
2. F Lowrance :CPI(M) : LDF - 46194 votes
3. O Rajagopal : BJP : NDA - 30507 votes

UDF won the Neyyattinkara election by the margin 6334.



F Lowrance LDF candidate is in the second place with 46194 votes.

O Rajagopal(BJP) is in the third place with 30507 votes.

The complete results of Neyyattinkara constituency by election 2012 is available in the official website of election commission www.ceo.kerala.gov.in.