St.Thomas Academy for Research and Training (Start) Center Calicut – Facilities and Contact Details

St.Thomas Academy for Research and Training (Start) Center Calicut facilities, courses and contact details are given here. Many students are much interested in putting their steps forward and make involve themselves to serve for nation. In order to make their dream true there are many Civil Service Examination coaching center in Kerala has established among that St.Thomas Academy for Research and Training is one and most famous in Calicut. The detailed narration about the coaching center is as follows.


St.Thomas Academy for Research and Training Center is aimed to give excellent training to the children's and youths. Its main aim is to give challenge in future. This center planned to guide the students who are willing to serve society with real knowledge and trust their nation growth. START mainly planned to give three program's for the students. The contact person for more details is Fr.Antony Kozhuvanal. The vision is to serve for the people. The simple narration about infrastructure, address and admission are listed below take a glance and know the details about it.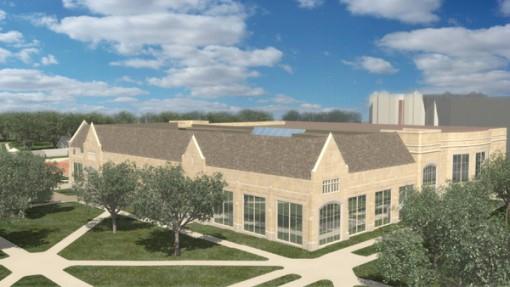 Course offered:
1. Short-term vacation courses
2. One-year full time foundational course
3. Exam preparation for civil services examination these three are the main course offered inside START for student's welfare. In civil service examination coaching it gets divided into two main stages according to the Indian Examination Commission norms and schedules. Students are well trained in these courses with real knowledge.

Admission details: Interested students are appointed inside START for training. Students from schools and colleges are mainly admitted inside START for course training. No restriction is granted for student's admission.

Faculty details: Faculty with eminent knowledge is appointed inside campus for students training. Faculty should also with high teaching experience is appointed from National and International level schools and colleges.

Classroom details: START is mainly constructed with lavish infrastructure. START is with two building and about 30000 square feet. Totally it contain 4 class rooms each classroom has a capacity to accommodate 60 peoples at a time. Two seminar halls with air-conditioning and it can accommodate nearly 200 persons at a time.

Library details: Library mainly contains 2000 books and 20 computers with broadband facility. It contains many national and international journals, magazines and periodicals for student's reference. Broadband connection to collect more details and helps to learn under effective way.

Hostels details: For both boys and girls separate hostel is allotted with well furnished construction. Foods inside hostel are properly planned with hygienic order. Entertainment facility along with gym is constructed for both boys and girls. Regular medical checkup also admitted for student's welfare.

Special awards: Ministry of Minority Affairs, Government of India select START for the release of grant –in-aid under "Free coaching and allied scheme" for 25 candidates every year. These two are the special rewards of START.


Address and contact details of St.Thomas Academy for Research and Training (Start) Center

St.Thomas Academy for Research and Training, Bishop Maskuzhykary Nagar, Kottooli P.O, Calicut, Pincode-673016 this is the address. Phone number for contact is +91495 2357843/58/15. Website for reference is www.start.ac.in. Mailing address for communication are enquiry@start.ac.in and startindia@gmail.com. The above mentioned details are the address and contact details for START.