Thejus Engineering College Thrissur, Kerala

Thejus engineering college Thrissur is a new generation engineering college in Kerala. All facilities are available in this college with an aim of moulding students into global professionals in the field of engineering. Thejus engineering college also provides full fee deduction as scholarship for the students with excellent performance in higher secondary or engineering entrance exams. The college has an intake of more than 450 students each year into various B.tech branches.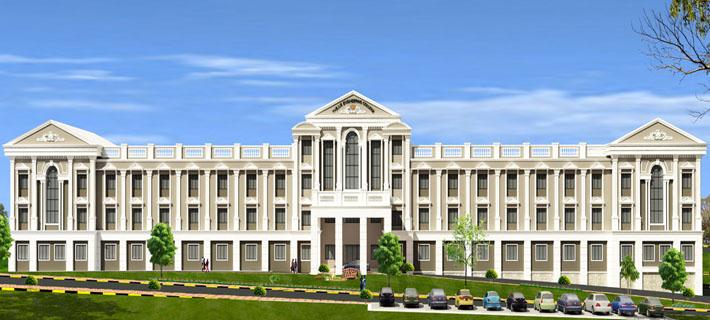 Thejus Engineering College is a new generation engineering college in Kerala. It is located at Vellarakkad in Thrissur district. Thejus engineering college was started in the year 2009 with an aim to provide a srong scientific and mathematical fundamental, expertise, and also to design the engineering system. The college provides various facilities to students in order to enhance the skills in each student. The college is owned by Cheruvathur Foundation. The college is working with full swing for the past three years with maximum efforts from management, teachers and students. The college was affiliated to Calicut University which is one of the best universities in India. The Cheruvathur foundation was constituted under the chairmanship of Mr. C.C. Thampi. The college has a wide approach towards technological education.Thejus Engineering College provides various scholarships to students who secured good marks in higher secondary level and also for the students who got higher ranks in entrance examinations. Even full fee deduction is provided to many students in this college having entrance rank below 2000. The college actually provides reservation to talents of students.


About the college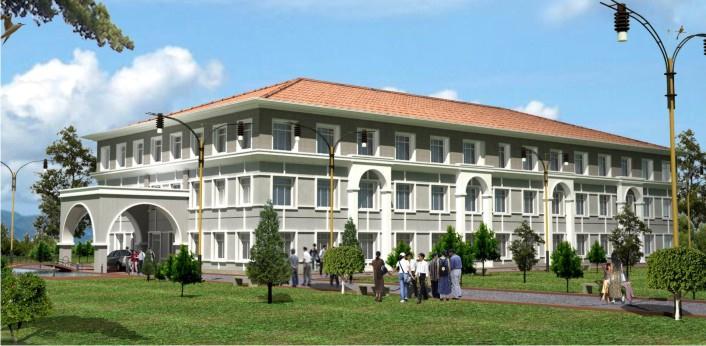 The major problem associated with most of the self financing engineering colleges is higher donation and higher capitation fee, but Thejus engineering college solve these problems by taking admissions without any donation and capitation fee. The college is developing day by day in all aspects including infrastructure, Academics, teaching, etc. The campus is located in a pollution free atmosphere with good green natural environment. At the time of starting the intake of students to various branches were about 250, but after four years, now the college has an intake of more than 450 students each year for various branches in engineering. The college campus is divided into separate functional blocks like, academic block 1 and 2, workshop block, canteen, library etc. in order to develop the employability of students various training programs are regularly conducting in the college. The head of department of each engineering braches are well experienced hands. Hence students are able to develop their carrier in a professional way within the campus. The college is approved by All India Council for Technical education (AICTE). The college is not only concentrated on academic developments of students; but also for promote the leadership qualities and various skills by conducting different co-curricular activities in the college. The college proved its performance in University examination conducted by Calicut University.


Various engineering branches available in this college

Thejus engineering college gives an opportunity to each student in college for build up good professional qualities. Various B.tech branches and intake in each branch is as follows



Electronics and communication engineering -120 students

Electrical and electronics engineering -60 students

Computer science engineering-60 students

Civil engineering -60 students

Mechanical engineering -120 students


In additional to this about 6 seats are reserved for lateral entry of polytechnic students in second year. The college is of self financing type. Hence 50% of seats will be reserved fro government merit and that will be selected by Kerala government through common allotment. The admissions to remaining seats are carried out by college management. The fee structure of the students will be depends on whether the student is admitted to college under Government merit or Management merit or under NRI seats. Any way there will be good scholarship schemes for the students who have more than 90 percentage marks in higher secondary level.


Other facilities in Thejus engineering college


Modern Library
The college having a well furnished library with large reading room. The library has large collection of engineering and general books of more than 10000 volumes. Various E- journals are available in college library with help of IEEE organization. The digital library is another key feature of Thejus engineering college.

Long Distance Transportation Facility

Good transportation facilities are available to students of this college. The college has about 11 college buses in order to provide a smooth transportation to and from college. The college bus facility is available from major towns in Thrissur,Malappuram and Palakkad districts.

Well Furnished Hostel Facilities
The separate hostel facilities are available to girls and boys. The college is hostels are well furnished rooms that having international standards. The A/C and non – A/C rooms are available to girls. Hence students from longer distances can make use of hostel facility.

Modern Computer Lab
The college has three modern computer labs with high speed internet connections to all computers and all other digital facilities are available in college. The students can use the internet facilities in free times in order to refer various study materials.

Unique feature of Thejus engineering college


Modern buildings with computerized campus management system

All students cover under group insurance

Fully fledged workshop facilities

Language lab that provides an atmosphere to increase the talents in communication English

Various clubs like, NSS, Environmental club, Rotary clubs are functioning in college for improving the qualities in various fields

Placement cell

The college is very much interested in providing all assistance to placement. Because of this reason, the management was started a placement cell in the campus. The placement cell is regularly conducting various placements programs in the campus. Various group discussions are taking place in the campus in order to improve the communication skills and also for increasing the confidence levels in students. The college is also taken good efforts to build up the soft skills in students by conducting various counseling programs, interactive sessions, and lecturing.

The college is strictly opposing ragging inside the campus. All forms of ragging are prohibited in Thejus engineering college. In order get a continuous evaluation on this issue; the college was started anti –ragging cell inside the campus. Thejus engineering college make it a practice to publish a college magazine each year for developing the creative writing skills of students. The college is located at vellarakkad which is near to kunnamkulam town. The college situated in the roadside of state highway kunnakulam- vadakkanchery. Because of this reason the students can easily reach at college. The college is located 7 km from kunnamkulam and 27km from Thrissur. 16 Km away from Guruvayur railway station and 70Km from Cochin international airport.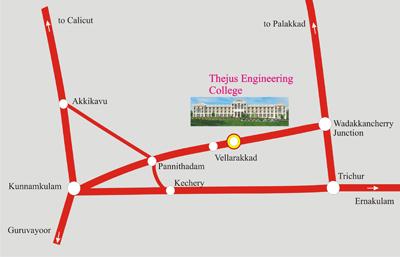 Contact information


For admission related inquiries the following contact information is provided



Telephone number-91 4885 267102,269466,267135

Fax-04885267102

Email address- Principal@thejusengg.com

Postal address- Vellarakkad (P.O), Erumappetty, Thrissur – 680584