Markaz Knowledge City at Kaithapoyil, Calicut (Kozhikode): 300 Crore project under construction

Markaz Knowledge City at Kaithapoyil, Calicut (Kozhikode) latest news, details, images and photos are given here. Markaz Knowledge city is a proposed project headed by Markaz S Ssaquafathi Ssunniyaa, an Islamic cultural and educational organization prominent in Kozhikode, Kerala. Spread across 500 acre, the knowledge city would be completed in 3 years with a budget of 300 crores.



Job oriented Digital Marketing Courses in Kerala.
Call +91 8138875600 for details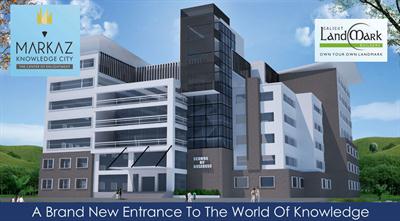 Markaz Ssaquafathi Ssunniyaa, an Islamic organization based up in Kozhikode district of Kerala has started the ground works of the much awaited 'Markaz Knowledge City' aiming to inculcate moral values and knowledge of science of technology among the young generation Muslims.

The organization aims at imbibing overall development of the community while generating a passion for technical and professional education for its members. Spread across 125 acres at Kaithapoyil near Thamarassery on the Calicut-Wynad National Highway, the knowledge city would complete its first stage of construction with a budget of Rs 3 billion rupees.

The overall project which is projected to finish with in 3 years will comprise of professional educational institutions, an engineering college, Unani medical college, hi-tech English medium residential school, technical, business management colleges, Polytechnic College, Villas, Apartments, a mall and a super specialty hospital. To be opened for people belonging to all religions, the Markaz Knowledge City would offer professional courses of international standards.
Markaz which had been contributing in the education sector for the past 35 years is also known for actively initiating relief and rehabilitation works and projects like providing drinking water, building educational institutions and Markaz Home Care etc. A Mosque is under plan which would be the biggest in India after the construction.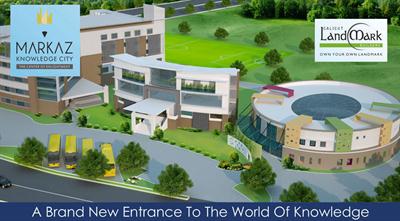 Started in 1978, the Markaz had been the home of more than 50,000 students who had completed their graduation and currently working in various wakes of life. The Markaz expanding its charitable activities outside Kerala, has 160 schools already been functioning in West Bengal. Around 350 needy students from states of Haryana and West Bengal are currently studying at schools and colleges run by Markaz. These pupils are also provided with free food and accommodation.

The foundation laying ceremony of Markaz Knowledge City was done Samastha President Sayyid Abdur Rahman Bafaqi Thangal held at a function don 24th December 2012. Markaz General Secretary Kanthapuram A. P. Aboobacker Musliyar announced the details about the project. The 35th anniversary of the campus in Karanthur Kozhikode and the annual convocation will be held between January 4-6, 2013. Selected scholars and leaders within India and abroad will be a part in the celebrations.