My Family: Mohanlal in new avatar under Jeethu Joseph's direction

My Family malayalam movie will features superstar Mohanlal in new avatar. Directed by Jeethu Joseph the movie will go on floor during the last month of this year and will be released in 2014. Jeethu Joseph who had directed movies Detective, Mummy & Me and My Boss will concentrate on Memories with Prithviraj in lead. The other cast of the movie is yet to be finalized.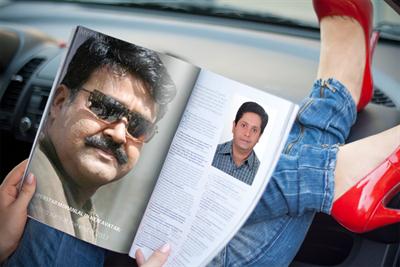 Young film director Jeethu Joseph is much familiar with the malayalam audience who captained movies like Detective, Mummy & Me and My Boss. Even though his directorial venture Detective didn't impress the audience, following movies Mummy & Me and My Boss were box office successes.

After getting high regard for his previous flick with Dileep and Mamta Mohandas in lead, Jeethu declared 'Memories' as his next project with Prithviraj and Mia in lead. With the pre – production and script works of Memories are going on in full flow, the director has announced his new venture – My Family', with Mohanlal as hero. From the words of the director, superstar Mohanlal will be seen in a new avatar, not seen yet.

This family entertainer will also have two women in powerful roles as the movie give due importance to female characters as seen for his previous movies like Mummy & Me and My Boss. Jeethu feels that it is very hard to find a suitable actress who could don the character role as the mother of a teenager. 'My Family' revolves around the life of a man who is much connected to his family. Even though there had a number of movies earlier made in malayalam dealing with the same subject, the treatment of the movie would bring the difference.

'My Family' will start rolling only at the end of 2013 as Jeethu is concentrating on his upcoming project 'Memories'. This movie is a suspense thriller connected with a murder mystery and its investigation. Prithviraj who dons the character role as a drunken police officer would investigate the murder while 'Chettayees' movie fame Mia would be seen as a journalist. Produced by P.K Muralidharan and Santha Muralidharan under the banner Anantha Vision will have its first schedule in April.