Kavya Madhavan upcoming new malayalam movies in 2013

Kavya Madhavan upcoming new malayalam movies in 2013 are given here. Kavya Madhavan will feature in 5 Sundarikal, Kadha Veedu, Ente Amma, Aishavum Oshoyum and an untitled movie directed by Harikumar.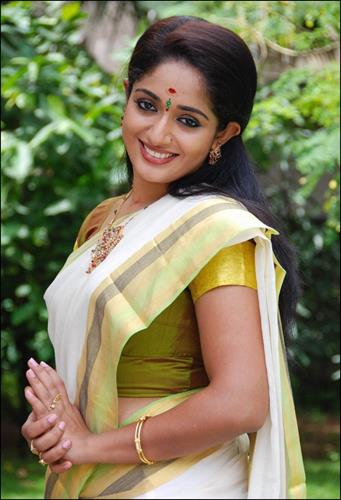 Who is the most popular actress in malayalam? If such a assessment would had happened, with no doubt it would be none other than Kavya Madhavan to top the list with a huge majority of votes in kitty. Acted in more than 70 movies, Kavya Madhan has already been credited with number of awards including the recent Best Actress award for her acting brilliance in Bavuttiyude Namathil.

Starting her acting career as child artist featuring in Pookkalam Varavayi, Kavya debuted as heroine through Lal Jose's Chandranudikkunna Dikhil. The Kerala State Government honoured her with the Best Actress award twice in 2004 and 2010 for her acting in Perumazhakkalam and Khaddama respectively.

Though Bavuttiyude Namathil was the sole movie for Kavya in 2012, the current year will be luckier for her with a handful of movies. She had been a part of Lokpal, Players and Breaking News Live which were released in 2013. Adding more to the line of projects, Kavya Madhavan will don challenging roles which can take her to the next stage as an actress.
Kavya Madhavan will feature in Kadha Veedu, 5 Sundarikal, Ente Amma, Aishavum Oshoyum and an untitled movie directed by Harikumar.


Kadha Veedu

Kadha Veedu is an upcoming malayalam movie directed by Sohanlal featuring Kunchacko Boban and Kavya Madhavan in lead. It is exactly 6 years ago, both actors shared screen space in 'Dosth' and 'Kilukkam Kilukilukkam'.

The short stories written by Vaikom Mohammed Basheer, Madhavikutty and M T Vasudevan Nair has been compiled together to form a theme which makes the movie interesting. Kadha Veedu will feature Lal, Manoj K Jayan, Biju Menon, Mydhili, Sarayu and Rituparna Sengupta. After giving positive remarks with Orkkuka Vallapozhum, Sohanlal has teamed with M.Jayachandran who delivers the music. Produced by Jose Thomas under the banner of Visual Dreams, Kadha Veedu would reach theatres in the second half of 2013.


Anju Sundarikal

Anju Sundarikal is an anthology directed by Amal Neerad which deals with the life of five beautiful women as mother, daughter, lover, wife and actress. This novel venture portrays five different stories with parts set by Amal Neerad, Aashiq Aby, Sameer Thahir, Anwar Rasheed and Shyju Khalid.

The segment helmed by Aashiq Abu will have 40 minutes in duration which features Biju Menon in lead along with Kavya Madhavan seen as an actress. The other stories would get the presence of Dulquer Salmaan, Nivin Pauly, Reena Mathews, Isha Shervani. Anju Sundarikal is currently undergoing shooting and is expected to hit theatres in May.


Ente Amma

Ente Amma, the directorial debut of Anil Kunjappan is another big project for Kavya Madhavan which was announced in 2009. Due to various reasons the shooting of the movie had a halt, but as now the atmosphere is comfortable, Anil Kunjappan who is a close relative of Kavya had worked with Shajoon Karyal, Jomon and M Padmakumar as associate. This movie would be a milestone in the acting career of Kavya who will be donning the life of a woman through different stages including the role of the mother of a 20 year old man. This emotional family story travels through the extreme relationship between a mother and her only son. Biju Menon, Sona Nair and Bindu Panikkar will play key roles.


Aishavum Oshoyum

Aishavum Oshoyum directed by A.K Sajan will bring Biju Menon and Kavya Madhavan in lead roles. The director himself has written the story, screenplay and dialogues.


Untitled movie directed by Hari Kumar

Hari Kumar who had give a majestic movie titled Sukrutham way back in 1994 would helm a new project with Kavya Madhavan in lead after completing Kattum Mazhayum.