Vishu release malayalam movies in 2013 with release date and story

Vishu release malayalam movies in 2013 with release date and story are given here. Vishu release malayalam movies in 2013 are Emmanuel, Sound Thoma, Ladies and Gentleman. With less days remaining for the releases, all the three movies would be a visual treat for movie lovers.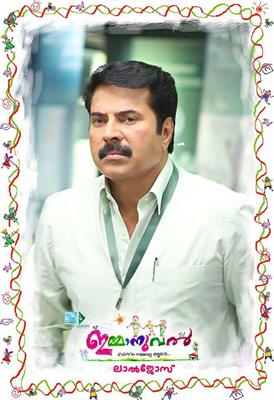 With schools and colleges closed for summer vacation, enjoyment would be at its peak as people come close to their family to spend their days. Even though there are too many ways to get relaxed, joining the family to watch a movie at a theatre would add more fun and thrill for all. So get ready to bring the enjoyment at your feet along with your favourite star in the theatre.

As Vishu is a great festival of Kerala as being celebrated as Malayalees New Year, the season would bring more joy and excitement. As film makers would reserve their greatest themes for the season, movie enthusiasts could get the rarest chance to enjoy it at its best. As usual, Mammootty and Mohanlal are gearing up for enthrall their audience with their respective movies.


Emmanuel

Emmanuel directed by Lal Jose starring Mammootty is the front runner which is scheduled to be released on 5th April 2013. Produced by S. George, Emmanuel will have the presence of Mukesh, Reenu Mathews, Aparna Nair, Salim Kumar, Devi Ajith and Guinness Pakru. For the story of Pradeep Nair, the screenplay has been handled by A.C. Vijeesh.

The music of the movie is handled by Afsal Yusuf who earlier lent his hands for composing songs for Chandranilekkoru Vazhi, Calendar, Orange and 1993 Bombay, March 12. Afsal who worked as an associate with music composer Bijipal is blessed personality who can move his magical fingers for majestic tunes, even being visually challenged. Popular Indian singers like Sonu Niigaam, Kailash Kher,Usha Uthup, Sadhana Sargam and Mahesh Somasundaram have lent their voices to the various songs under Afsal Yusuf's musical direction.

Emmanuel deals with the life of Emmanuel (Mammootty) who works in a book publishing firm. As the company had to close down due to some reasons, Emmanuel who finds hardship in life to support his family, moves to an uncomfortable zone to meet the ends.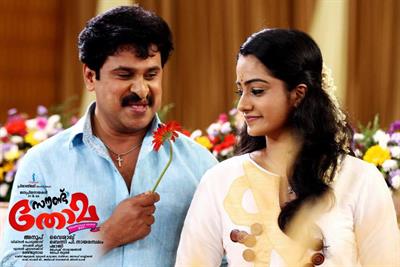 Sound Thoma

Sound Thoma is another movie in the pipeline which could keep the viewers intact. Directed by Vyshakh, Sound Thoma features Dileep, Namitha Pramod Mukesh and Nedumudi Venu in lead role. For the story and screenplay handled by Benny P Nairambalam, director Vyshakh has visualized it beautifully which could entertain the audience. The movie tells the tale of a rich gentleman who has severe problem with his voice. He falls in love with a Radio Jockey who is credited for her beautiful sound. After getting applause for her previous ventures like Pokkiri Raja, Seniors and Mallu Singh, Vyshakh is ready to entertain the family with 'Sound Thoma'.

Produced by Anoop, the background score and soundtrack were being composed by Gopi Sundar. For the lyrics by Murugan Kattakada, Nadirsha, Rajeev Alunkal, Gopi Sundar has rendered the music which already been appreciated by music lovers. The cinematography of the movie has been safe in the hands of Shaji Kumar. The 5 Crore budget 'Sound Thoma' will be released on 5th April 2013.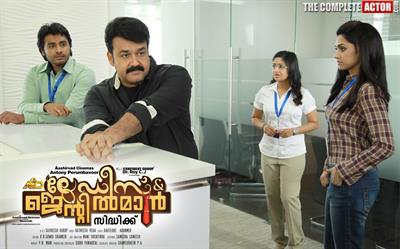 Ladies and Gentleman

Ladies and Gentleman written and directed by Siddique is one of the most anticipated malayalam movie in 2013. After 20 years, Siddique and Mohanlal are joining for a comedy thriller which also stars Krish. J. Sathaar, Meera Jasmine, Mamta Mohandas, Padmapriya and Mithra Kurian in the lead roles. Produced by C.J Joy and Antony Perumbavoor under the banner of Aashirvad Cinemas, Ladies and Gentleman is blessed with the music and background score composed by Ratheesh Vegha.

For the lyrics of Rafeeq Ahammed and Salavoodheen Kecheri, Ratheesh has rendered wonderful songs. The movie revolves around the story of an IT industry in Kerala. It is about the life of Chandrabose(Mohanlal) an unmanageable and charming gentleman gets into the influence in the lives of young women. The film carries a strong message regarding positive attitude in life. The Cinematography is handled by Satheesh Kurup while the editing has been done by K.R.Gowri Shanker. Made at a budget of 10.5 Crore, Ladies and Gentleman will be released on 12th April 2013.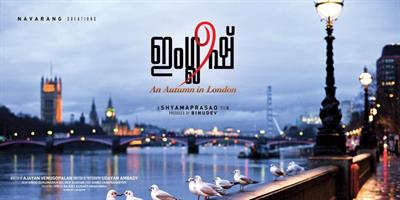 English

Directed by Shyamaprasad is set on the backdrops of London. the movie 'English' deals with the life of the Malayalee Diaspora. Jayasurya, Mukesh, Nivin Pauly, Murali Menon, Remya Nambeesan, Nadia Moidu and Sona Nair are donning important roles in the movie. Produced by Binu Dev under the banner of Navrang Screens, the movie is blessed with the presence of Rex Vijayan who has rendered his hands for the music of the movie.
Shankardas (Jayasurya) is a Kathakali artist reaches London due to his circumstances. He wishes to return back to his land, but as of some difficulties he fails to return back. Sibin Kuriakos (Nivin Pauly), born and brought up in Gulf is an IT professional who works in London and enjoys life at its maximum. Gauri (Remya Nambisan) arrive at London to live with her husband.

Joy (Mukesh) a business man who runs a corner store in London, lives happily with his wife Saly (Sona Nair), children, his mother and brother.
Dr Ram (Murali Menon) and his wife Saraswati (Nadiya Moidu) are another family who resides in London while Saraswati finds very difficult to adjust with the lifestyle in London.

The comfort and problems face by the families are family frames the rest of the story which is being penned by Ajayan Venugoal, a Malayali techie living in New Jersy has earned fame as the script writer and co-director of the popular situation comedy (sitcom) Akkara Kazhchakal. Udyan Ambady has cranked the camera zooming the excellent places of United States. The movie will be released during the Vishu festival season.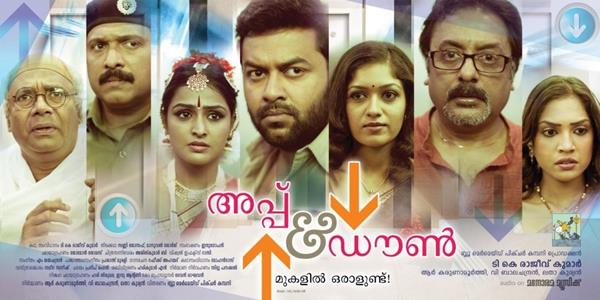 Up & Down - Mukalil Oralund

Up & Down - Mukalil Oralund directed by T.K Rajeev Kumar features Indrajith, Prathap Pothen, Meghana Raj, Remya Nambeesan, K. B. Ganesh Kumar, Baiju, Nandu, Sruthi Menon and Kochu Preman in various characters. For the lyrics of Rafeeq Ahmed, the music is being composed by M. Jayachandran. For the story of T.K Rajeev Kumar, Sunny Joseph and Manuel George has penned the script while the dialogues were written by G R Indugopan. The cinematography is safe in the hand of Joman Thomas.

'Up & Down- Mukalil Oralund' add suspense elements with human feeling and understanding. It tells the tale of nine people who live in neighbouring apartments of a 25-storeyed flat.

The movie is all about a group of people who got stuck together in a restricted space with no contact with the outer world. The movie starts with people climbing into the lift. Some of them are familiar with each but others are total strangers. Standing shaken in a closed space with no way to move around, every normal human being act in weird manner which is being portrayed well in this movie.

This suspense thriller is presented through a writer who lives a free life and a lift operator which is being characterised by Prathap Pothen and Indrajith respectively. It was a great challenge for the director to exploit the potential of acting talents of the human characters within limited space.

The individuals trapped in the lift are a Lift operator (Indrajith), Dancer (Remya Nambeeshan), two young women (Sruthi Menon), Meghna Raj, a claustrophobic person (Nandu), a writer (Prathap Pothen) a kid (Master Devaraman) and others are K B Ganeshkumar, Rajath Menon and Baiju who come from cultural backgrounds. Vijayakumar, Jaikrishna and Kochu Preman will also be seen in different characters.

Produced by V Balachandran, R Karunamurthi and Latha Kurien Rajeev under the banner of Blue Mermaid Picture Company, the movie will be released during this Vishu.