Most Anticipated Malayalam Movies of 2013 – Top 10

Most Anticipated Malayalam Movies of 2013, Top 10 list are given here. Ten highly awaited malayalam movies of 2013 are also the most-hyped and much awaited movies of 2013. Samrajyam II Son of Alexander, Swapaanam, Left Right Left, Kadal Kadannu Oru Mathukutty, Factory, Chewing Gum, Memory Card, Manthirika Thakkol, Escape from Uganda and Pullipulikalum Aattinkuttiyum are the choice which are foreseen as the most anticipated malayalam movies in 2013.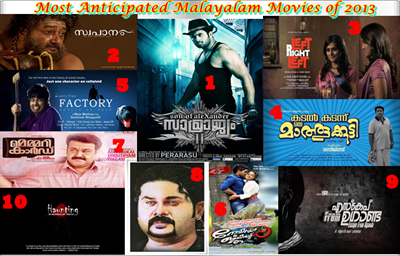 The malayalam film industry has undergone a radical change in the last 2 years. As wise use of money can bring down the production cost, more youngsters are making their way in to make their dream come true. With around 67 malayalam movies (5 dubbed) released in 2013, a long line of movies are under production waiting for the release. With around 180 plus movies currently at the pre production stage, the number of malayalam movies to get released in the current year would touch the dream '250'.

Less production cost, satellite right and popularity do attract many young film makers to come forward with their creativity. It is good to see the entry of youngsters who do have sense of knowledge and keep novelty in their creation. Here are the top 10 most anticipated malayalam movies of 2013. The selection is made purely considering the creativity and innovation in its making. From the 180 upcoming movies, the following are the best choice.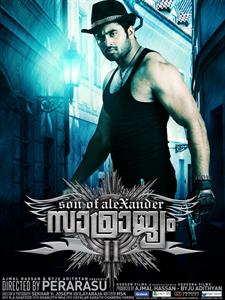 No.1 - Samrajyam II Son of Alexander

Samrajyam II Son of Alexander which had been in news after the official press meet is the most anticipated malayalam movie in 2013. Made with a budget of 32 crores, this movie will be the sequel of Samrajyam which was released 22 years ago.

Being the most expensive movie shot in malayalam, producers Ajmal Hassan and Baiju Adithya do have strong faith in director Perarasu who helms this project on his shoulders. Shot in exotic locations Samrajyam 2 will have a better cast along with Unni Mukundan, the hero. A marvelous set worth 3.5 crore was constructed at Chennai where the action sequences were zoomed.

The major highlights of the movie are: the presence of popular cinematographer Sekhar V Joseph, background score by music maestro Ilayaraja, screenplay by young vibrant Muhammed Shafeeque Koonungal (M S K), alluring music by R A Shafeer, breath taking action sequences set by stunt master Rockey Rajesh, dazzling graphics combined with latest technology and the best cast available in the industry.


No.2 – Swapaanam

'Swapaanam', directed by renounced film maker has already curiosity among the movie enthusiasts for its first look posters. Having an experience of 25 years, Shaji's who had lent his soul for Piravi, Swaham, Vanaprastham, Nishad and Kutty Shranku as director is gearing up for the next venture 'Swapaanam' which focus on the life of Unni, a chenda artiste.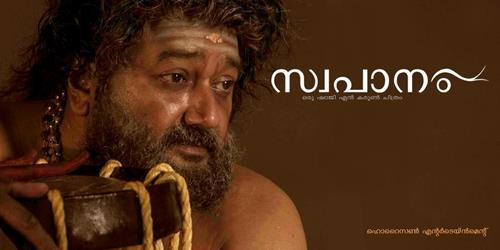 Jayaram would do the remarkable character 'Unnikrishnan' not ever happened in his career.

The movie tells the tale about chenda artistes in Kerala. The pain and sorrows of a creative artiste labeled by the society as a mad man has been given a realistic touch. 'Swapaanam' is produced by M Rajan under Horizon Entertainments. Bengali Odissi dancer Kadambari, Siddique, Lakshmi Gopalaswamy, Kalamadalam Kshemavathi, Udhayan Namboodiri and P D Namboodiri do give life to prominent characters in the movie.

150 renowned chenda players will be part of the cast for the screenplay handled by Harikrishnan and Sajeev Pazhoor. Sajith Nair serves as the cameraman while for the Srevalsan Menon has lent his magical touch with music for the lyrics of Manoj Karoor.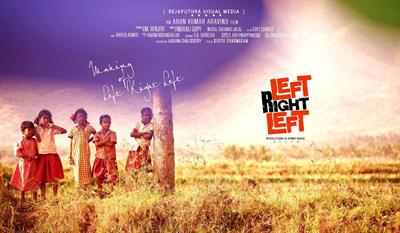 No.3 - Left Right Left

After his previous flicks 'Cocktail' and 'E Adutha Kalathu' director Arun Gopi is ready to create the next magic with 'Left Right Left'. The movie does have a different mode in its making. Its story will not have beginning, middle, and end. It draws attention to the life of few characters, representatives of the current society. Sub Inspector of police K P Jayachandran (Indrajith), Roy Joseph (Murali Gopi) an ordinary man brought up in an orphanage, his wife Anita (Lena), Jennifer (Remya Nambisan) a nurse are the main characters selected randomly from the living society. Jayan( Indrajith) known as 'Vattu Jayan' is very bold in heart and intervenes in every panic situations.

Roy Joseph (Murali Gopi) lent his help as a teacher at an orphanage while his wife Anitha(Lena) is a mass communication teacher. The movie is about the stories which happened in 60s/70s, the 80s/90s and the present. Thiruvanathapuram and Nagercoil were the main locations of this social drama thriller. The movie produced by M.Renjith under the banner of Rejaputhra Films will have Indrajith Sukumaran, Murali Gopy, Siddique, Suraj Venjaramoodu, Hareesh Peradi, Sreejith Ravi, Saiju Kurup, Irshad, Sudheer Karamana, Ahmed, Baiju, Lena Abhilash, Remya Nambeeshan, Anusri and Sree Dhanya donning prominent roles. Gopi Sunder has set the tunes for the movie.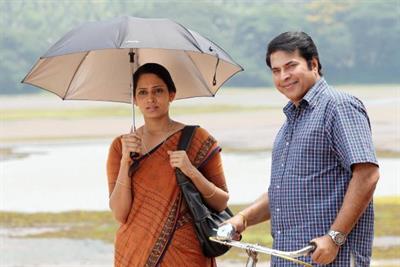 No.4 - Kadal Kadannu Oru Mathukutty

Kadal Kadannu Oru Mathukutty is another anticipated movie directed by Ranjith. For more excitement, the big M's Mammootty, Mohanlal along with Dileep, Jayaram and Prithviraj will be seen together in this big budget movie. The story revolves around the life of Mathukutty (Mammootty), a german NRI malayali. The lead actors as a part of the stage show reach germany are welcomed by Mathukutty, who is in charge of receiving them.

Grippingly, Mathukutty meets Mamootty which add more fun to the movie. Kadal Kadannu Oru Mathukutty is produced by Shaji Nadeshan under the banner of August Cinema. Alisha Mohammed is making his acting debut with this movie. Meera Nanda, Balachandra Menon, Siddique and Shekhar Menon are the major cast. After the first schedule shot in Kozhikode, the next schedule will be in Germany.


No.5 – Factory

Factory is an experiment movie which would stand different from other movies. 'The Last Letter', 'Shanti' and 'Yaadein' are few among those movies which are known for its uniqueness featuring a single actor on screen. In 2001, Kalabhavan Mani starrer 'The Guard' directed by Hakim Rawther was the first attempt in malayalam, but Majo Mathew's 'Factory' will be something special which would enthrall the movie enthusiasts.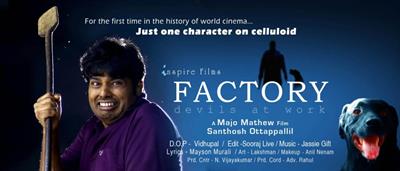 Kalabhavan Navaz is blessed to don the single character who who works in a factory while the other workers are ghosts.

Having elements of suspense, 'Factory' is produced by Inspire Films which will be released in five languages. Vidhupal is in charge of the cinematography while the Roshan Joseph has composed the music. With only one character in the movie, it would be the greatest challenge for actor Kalabhavan Navas to give his best on screen. 'Factory' will be a true experience for those who wish to watch a movie which carries a different shade.


No.6 - Romeo and Juliets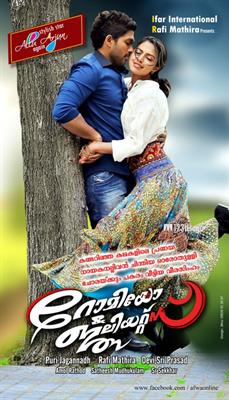 Romeo and Juliets, the malayalam version of telugu movie 'Iddarammayilatho' is all set for the release. The movie directed by Puri Jagannadh, will feature heartthrob Allu Arjun, Amala Paul and Catherine Tresa in lead. After Arya, Bunny, Badrinath and Gaja Pokkiri, the man of mass 'Allu Arjun' is all set to rock the state. Rafi Mathira would be presenting the movie for Ifar International.

'Romeo and Juliets' shot at exotic locations like Spain and Bangkok is a romantic thriller which roles around the life of an Indian youngster who falls in love with two young girls while staying in Spain. Director Puri Jaganath known for his stylish film making has tried his best to add more colours to the movie. Allu Arjun would be appearing in lavish looks to be seen in 60 different costumes.

Popular cinematographer Amol Rathod known for his alluring camera works has worked with the movie. Bollywood choreographer Ganesh Acharya who had lent his support for Bodyguard, Singham and Omkara has applied unique dance steps which would deliver the best visual treat for dance enthusiasts. Another highlight is the breath taking action sequences set by Hollywood stunt choreographer Kaeche Kampakdee who had shown his presence in action movies like Blood Sport 2, Ong Bak 2 and Sanctuary. It is known that Muay Thai martial art expert Kaeche was paid Rs 2 Crore for the six action sequences done for 'Romeo and Juliets'.


No.7 - Memory Card

Memory Card, planned to an Onam 2013 release is a big budget movie starring Mohanlal in lead. P Anil who has shouldered Douthyam and Suryagayathri will direct the movie shot exclusively in Hyderabad.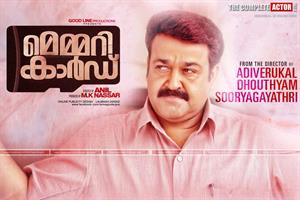 'Memory Card' focuses on the life of a retired military communications expert donned by Mohanlal.

Along with the super star, two more big names would be playing important roles. According to available information, the makers had approached Tamil actor Prakash Raj to be a part of the project. Gireesh who scripted for Aniyan Bava Chettan Bava and Meleparambil Aanveedu has donned the script work of the action thriller which would have true elements to thrill.

The movie is about the incidents which happened in Hyderabad in six days time. Mohanlal's character, a police officer and another person come together for a good cause. 'Memory Card', being a high profile investigation thriller is creamed with all essence which would entertain the audience. With no doubt, this movie will be the biggest entertainer of the year.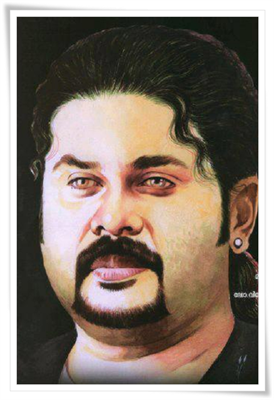 No.8 - Manthirika Thakkol

Janapriya Nayakan Dileep known for his exceptional acting skill has already proved his mettle on screen and had won the hearts of the family audience. The man of mass is ready to take up yet another challenge. 'Manthrika Thakkol 3D', the directorial debut of popular photographer Ramachandra Babu will be a complete entertainer. Dileep who is to be seen in various get ups would don the character role of Dr.Vignesh with a long pony tailed hair, French beard and beautiful eyes.

This malayalam 3D movie scripted by Anil Mukhathala will be produced by Sanal Thottan under the banner of New TV visual solution. It is known that the actor is to learn the basics of magic from magician Gopinad Muthukadu. A 3D movie with a super star seen throughout would be the first in the history of Indian Cinema. Dr.Vignesh a P.hd holder in psychology would get into the magical world which brings a lot of twists in the movie. Toughted as a crime thriller and musical entertainer, 'Manthrika Thakkol' would be loved by children and family audience. To being in June, the shooting will be finished in two schedules at Thiruvanthapuram and Kochi.


No.9 - Escape from Uganda

Young film maker Rajesh Nair is gearing up for his second project after his directorial debut 'Annum Innum Ennum'. Titled 'Escape from Uganda', this movie will be completely shot in Uganda.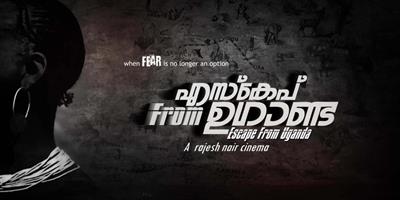 A short trip to the land was the first spark which later developed into a story. The movie speaks about the life of a family who get struck in Uganda.

After being prey to an unexpected situation, the struggles made by the people makes it a complete thriller. After the 23 days shoot in Uganda, the second schedule would be done for 10 days in Kochi. Having a tag line "When Fear is no Longer an Option", this movie will have the young malayalam actors along with Tamil actor Parthipan who will don a prominent role in the movie. So it is the time to gear up and enjoy the African safari which would come once in lifetime.


No.10 - The Haunting - Oru Sathyanweshanam


Among the big budget movies, it is much cheering to see the active involvement of a group of young movie lovers who are to join for a project which is to be made with a budget of Rs 1 lakh. Titled 'The Haunting - Oru Sathyanweshanam', the movie will have the smallest cast and with 6 people in total.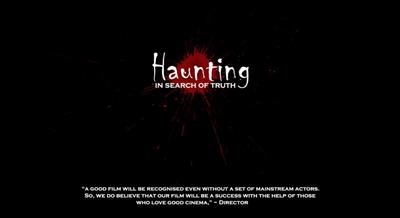 Known as the lowest budget Indian full length movie, the crew expects recognition from the authorities of Limca Book of Records. With no music included in the movie, it would give the entire realistic feel throughout the movie. To be completed in 4 days, 'The Haunting - Oru Sathyanweshanam', the movie will be shot at various locations using a 5D mark 3 camera. IT revolves around the story of three Parapsychology students who are in research to prove the existence of ghosts.

Jisa Jose and her friends Vijeesh and Arun are Parapsychology students who are doing a research study about the ghosts and psychic activities in Kerala. The problems they encounter and the fearsome incidents would make the two-hour-long thriller much interesting to watch. Sudheep, the director who had worked with Jayaraj in a couple of movies will shoulder the project which is expected to get noticed internationally.