Holyshit: An extraordinary ride with vibrant youngsters

Holyshit malayalam movie preview, first look posters, story, actors and actress details are given here. Directed by Johnson V Devassy, the movie will focus on a youth oriented theme. Askar Ali, Vishnu Unnikrishnan, Sumith Samudra, Ajayghosh, Swathy, Lintu Thomas, Anjaly, Geetha Mathan, Jayaraj Celluloid, Sinaj Changanaserry and Deepika would be donning prominent roles in the movie. Askar Ali the younger brother of actor Ajamal would make his acting debut with 'Holy Shit'.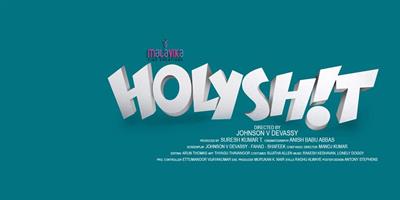 Malayalam movie industry has become a paradise of young vibrant film makers and actors to showcase their talents infront and back of camera. With opportunities mounting up in the field, youngsters with a passion over movies are pooling into the industry.

2013 would be an extra ordinary year considering the fact that around 150 plus movies are on the production creating a record of 200 movie releases in a year. Movie fans would be getting more choices to select from 3-4 movies which get released in a week. With wacky titles getting much popular film makers are ready to go after bold names which can become the talk of the town after the announcement of the project.

Johnson V Devassy directorial debut 'Holyshit' will be an extraordinary movie flovoured with fun and thrills 'Holyshit' would mark the tinsel town debut of many fresh faces including Askar Ali, the young brother of actor Ajmal. Vishnu Unnikrishnan, Sumith Samudra, Ajayghosh, Swathy, Lintu Thomas, Anjaly, Geetha Mathan, Jayaraj Celluloid, Sinaj Changanaserry and Deepika would be donning prominent roles in this fun filled movie.

An young businessman-turned-actor Aksar who had lent his face for a couple of short films and ad films was looking for a real opening which landed him in a new generation movie packed with adventure. 'Holyshit' is themed around the life of four youngsters living in Kochi. Aashiq (Askar Ali), Subru (Vishnu Unnikrishnan), Sanjay (Sumith Samudra), Jerin (Ajayagosh) who hails from different parts of Kerala live together in a flat in Kochi. Aashiq works in a new generation bank, Sanjay is a part of a prominent share marketing firm and Jerin is employed in an IT company while Subru is a job seeker.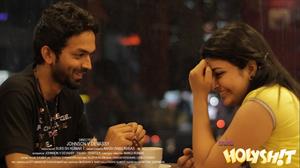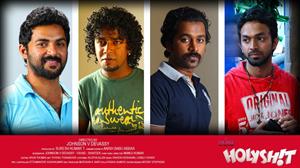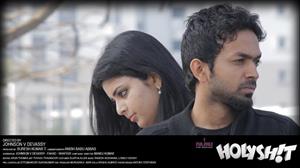 In the midst, the youngsters find life as a burden and lean back fed up with obligations. Jerin who failed to move forward with his love affair, Subru fed up with his mother's aggressive nature, Sanjay inattentive about his job and Aashiq irritated with never ending family responsibilities wanted to get ride of their stress life. Finally they found that their mobile phone was the main source of all sort of their problems, they decided to throw away their mobile phones under the influence of alcohol.

The next day was truly a challenge for them as they had to find relief from the intial disorder. They slowly realized enjoyment, peace and joy. But could they make their promise alive? Rest of the story to be followed will bring more excitement and adventure.

'Holyshit' is produced by Suresh Kumar T under the banner of Malavika Cine creations. The Script of the movie is safe in the hands of Johnson V Devassy, Fahad and Shafeek while Anish Babu Abbas had done the cinematography.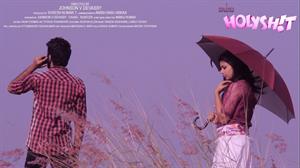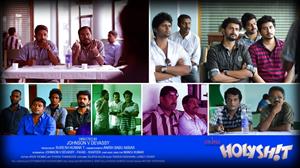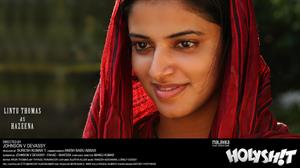 Manoj Kumar as chief associate director, Ettumanoor Vijayakumar as production controller and Murugan K Nair serves as the executive producer. Arun Thomas would be active in the editing table and Thyagu Thavanoor would give life to the movie with his art works. The costumes for the movie are selected by Sujith Allen. 'Holyshit' will be getting the special tunes set by Rakesh Keshavan and Lonely Doggy.

So get ready for a fun ride with a line of energetic youngsters who would rather given a movie which can keep the viewers intact.