Kodumthara Kurunthodathil Family – History and Facts

Kodumthara Kurunthodathil Family- Kudumbayogam was established in 1930 and has eminent persons as their members. Kodumthara Kurunthodathil Family has grown rapidly in this diversified world of different life styles and varied national aspirations with family members all over the Globe. Read this article to know more.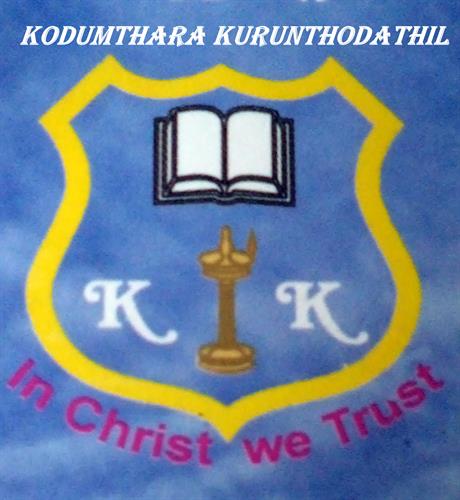 The Family is the basic and structural unit of the society. They define and shape the individuals into constructive social being, mould and change is something real value to everyone. The progress of the society depends on soundly functioning families. The role of the elders in the family is very important to prepare each member of the family spiritually by installing Christian virtues and good character. An individual born in this world is resulted due to the sequential inheritance of genes from its forefathers. It is only due to the prayer and sacrifice that forefathers did for their children made them possess excellent human qualities and successful positions today.


About the Family

Kodumthara Kurunthodathil Family was established in 1930 and is blessed with all prosperities by the grace of god. Patron is 'Rev. Dr. Geevarghese Mathew', Kodippara. Over past few years this family had grown rapidly with lots of eminent persons. In this diversified world of different life styles, and varied national aspirations, many family members are now in developed countries of America, England, Australia, etc. and few are in the process of bringing up a new generation of individuals who are unaware of their own roots and even their mother tongue.


History

Years ago Christianity was brought to the land of the Hindus, known as India at that time. A few started to follow the path of Jesus Christ and had spread all over the world. Their forefathers were among them. Almost 500 years back, 7 forefathers came from Kuravilangad and settled in Eraviperoor. One each from them had settled in Niranam and Ayiroor and the rest settled permanently in Eraviperoor. The son of one of these forefathers decided to shift to Puthupalli. Thus the families Kodumthara, Altharackal, Kurunthodathil, Edackamannil Parambil, Thevarkattil, Kodippara, Thazhathekuttu and Plavelipparambil started living in Eraviperoor and Kumbanad. Besides these families, Niranam, Ayiroor, Meprathu and Puthuppalli have also spread reasonably from the past. Reunions are conducted for these families too. From there many of the members have spread their settlements along with their rising prosperity.


Why 'Family Reunions'?

By the beginning of 1900, when one of the members became a highly educated scholar, most of the family members decided to take teaching as their profession in big institutions. Many others became business men all over the Globe. Thus decides to conduct 'Family Reunions' every year in order to keep a good relationship with each other and let the new generations know about the facts and history of their family. During the Second World War (1938-45), 'Family Reunions' were not held due to many reasons. But by 1980, due to the political and social changes that had happened in our country made all the families to grow up steadily. Along with this rapid progress, Kodumthara family started to gather all their members. As a result of some dedicated and talented members, the family is now able to reunite not only in Eraviperoor but also in Thalavadi, Niranam, Meprathu and Ayiroor. Once in every 5 years, reunion of families Ayiroor and Niranam are conducted in Eraviperoor.


Famous Personalities
The Chairman of the Plantation Corporation of Kerala - 'Pro. Dr. Varughese. George' and his wife 'Pro. Dr. Rachel. Varughese' who is a Panchayath Member and also a teacher are a pride for this family.

Members were highly educated from the past:
Former Secretary – Philipose Kurunthodathil, Chacko Altharackal who was a Government employee in Agricultural department, former treasurer – Thomas Althrackal and K.M. Thomas, all were talented teachers.


There are many men who worked in Army:
Air vice Marshal (Rtd) – Philipose (K. Cherian) Kurunthodathil, and K. V. Ponnachan who retired from Air Force. Former Secretary Rajan Mathew had taken part in the 1962-65-71 war against China and Pakistan.


Kodumthara family is not behind in sports field:
Alex. M. Chacko Edackamannil Parambil was a player of 'Police Team' to play football. Besides, A. M. Chacko Altharackal (Trivandrum), Altharackal Babu (Mumbai), M. T. Varughese Thevarkattil, all were great football players.


Kodumthara Kurunthodathil family has always kept a good relationship with everyone. They are happy and proud with the success that others achieve and did not like to hurt others. With the grace of god, the family celebrates its 82nd anniversary in 2013 for the sincere love and fellowship among each other.

For past few decades, the Christian ethics and values that forefathers established is gradually fading off. Paul teaches about the essential aspects for a Christian family life. The Ephesians Chapter 5 deals with the scriptural bedrock of the christian faith and deals with the practical suggestion for daily living if we honestly adopt Christ's perspectives in our culture. The Apostle then applies this to the church and calling the believers to realize that they are the members of the body of Christ and to love each other by living in the spirit of Christ. Families, parents and children were to integrate these basic principles. Be a good model to the community and nation and be a good testimony of God's mercy, grace, power and true Christianity.