Manju Warrier comeback movie: Dileep hero, Manju heroine

What is Manju Warrier's comeback movie name? What are Manju Warrier's comeback movie news and details? Movie fans are asking these questions for a long time. According to a new story which is being circulated, Dileep would produce the comeback movie of Manju. More interestingly Dileep would don the hero role while Manju the heroine. Read more to know the latest news regarding Manju Warrier.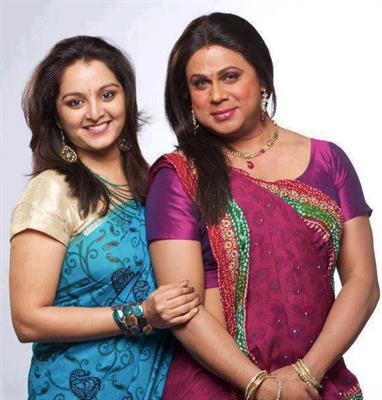 The online and print media is busy covering all news connected with actress Manju Warrier. Just after Manju shared her interest in appearing in movies, she became the prime focus for the media.

A few days ago people had crowded at the family court in Ayyanthole, Thrissur to view actors Dileep and Manju Warrier filing their petition for divorce. But the spectators had to return home disappointingly as the couple's divorce was a cooked up story.

Leaving a life line for the millions of movie fans, the actress would face the camera after a gap of 14 years sharing screen space with Amitabh Bhachchan for a commercial for Kalyan Jewellers, one of the leading jewelers in South India.

She will be replacing her husband Dileep who is currently endorsing the brand. Even though the amount which is being paid to the actress is not yet revealed, Manju has signed the agreement with the Kalyan for the highest- remuneration ever paid for an actor in Malayalam for a commercial.

Earlier, media was flooded with reports connected with the comeback of Manju. But a new twist has happened in the story, heard from the grapevine Manju would be acting in a movie produced by her husband Dileep. According to industry sources, Dileep is gearing up to introduce Manju with the duo as hero and heroine.

As reported by a prominent online media, during a audio launch held t Kochi, Dileep has shared his interest to produce a movie with him and Manju playing the lead roles. The film folks greeted the announcement with loud cheers, but the actor requested them to not leak the news until everything goes fine.

But more interestingly, it is not known that whether Manju has give nod to the move made by Dileep. Manju made an appearance before the public domain with her classical dance performances which has also been viewed as her first step to return to movies.