Anoop Menon Upcoming New Malayalam Movies in 2013 - Complete List

Anoop Menon upcoming Malayalam movies in 2013, full movies are given in this article. The writer-actor will be seen in both roles in his new films. 'Buddy' is his upcoming Malayalam movie release. Other new projects like 'Angry Babies in Love' and 'Pattam Pole' are in shooting. Read more to know the upcoming Malayalam films of Anoop Menon.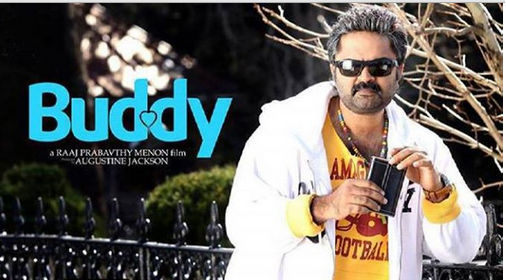 Anoop Menon, the most happening artist in Malayalam film industry recent time, is eying for more commercial films in the rest half of 2013 and 2014. The actor-writer has made his own presence in Malayalam film world. His latest flicks were a brave apporoach opening new doors in Malayalam film world. Anoop Menon will be seen both as a writer and actor in upcoming movies. His new releases are 'Buddy', 'Angry Babies in Love' and 'Pattam Pole'. There are some other new projects like VKP's 'Mazhathullikal', Anoop Menon- Jayasurya team's '97 Batch Maharaja's', 'Kingfisher' and 'Oru New York Sayahnam' in queue for this actor. 'Mazhathullikal' and 'Oru New York Sayahnam' are written by Anoop Menon himself. Details about Anoop Menon's upcoming movies with story, cast and crew are given below.


Buddy
Raaj Prabhavathy Menon's buddy is the upcoming release of Anoop Menon. The movie will be released on 4th July. 'Buddy' also stars Balachandran Menon, Bhumika Chawla, Asha Sarath, Mithun Murali, Babu Antony and Aju Varghese in the lead. 'Buddy' will mark the comeback of Balachandran Menon after three years into film industry. Another speciality of the movie is the return back of Bhoomika Chawla again after three years gap.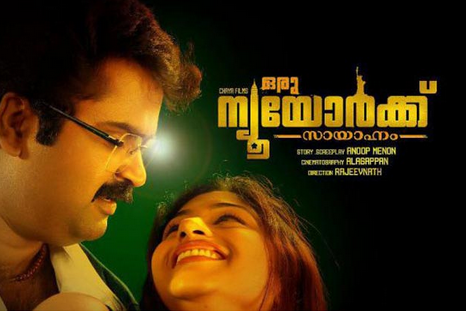 She dons the role of a powerful mother in the movie. The film has been produced by Augustin Jackson and is scripted by the director himself. Anoop Menon dons the role of an elder man, 48 years old in the movie. Anoop Menon's character in the movie is Manikunju, who is living with his four friends at a garden in Ooty. Manikunju is a simple man with broad mindset about friendship. It is at this moment that a young man visits their residence. His name is Vishnu, who is an engineering student. He has certain hidden agendas in this visit. Ultimately it turns out that Manikunju is the father of Vishnu. Friendship and motherhood becomes the main theme of 'Buddy'.


Oru New York Sayahnam
Anoop Menon will appear in the lead role in 'New York Sayahnam'. The movie is directed by Rajeev Nath and is being scripted by Anoop Menon himself. Anoop Menon had made his debut as a scriptwriter with Rajeev Nath's 'Pakal Nakshathrangal'. 'New York Sayahnam' will be a romantic comedy.


Angry Babies in Love

Anoop Menon and Bhavana will come together in 'Angry Babies in Love'. These two were previously seen as cute couple in 'Trivandram Lodge'. The movie was earlier titled as 'Angry Birds'. This is the first time Anoop Menon is making his entry into Saji Surendran's movie. 'Angry Babies in Love' will be a comedy entertainer, just like the director's previous movies. Story of 'Angry Babies in Love' is by Anoop Menon and the script is penned by Krishna Poojapurra. The most interesting fact about the movie is that Kirshna Poojappura this is the sixth time Krishna Poojappura is penning script for Saji Surendran. The story of 'Angry Babies in Love' is about two youngsters who are in love. They make a trip from Mumbai to Kerala and on the way they find it hard to adjust with each other and there is always a fight between them. These compatibility issues make them realize that real life is far away from fun and enjoyments which they had enough when they were in love. This is what is humorously portrayed in the movie. Under the banner of Dimac Creations banner, Darshan Ravi is the producer of this movie. The shooting of this movie has already started.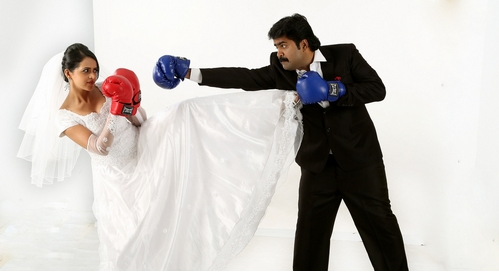 Mazhathullikal
Anoop Menon –V K Prakash has been one of the celebrated combinations recently happened in Malayalam. Now the same team is coming up with a new movie titled 'Mazhathullikal'. It was reported that Meera Jasmine will be seen as the heroine in the movie. But the Anoop Menon has made it down. Anoop Menon essays the role of main character in the movie apart from penning the script.


97 Batch Maharaja's
'97 Batch Maharaja's' is an Anoop Menon-Jayasurya combo film announced earlier. The shooting of this movie will start very soon. This campus flick will be directed by Basheer Ahammed. The movie will be a usual campus story assembling emotions like love and friendship.


Kingfisher
Anoop Menon will play the role of an investigation officer in 'Kingfisher'. The scripting is done by Anoop Menon. His character in the movie will appear as a typical Malayali in dressing and mannerisms.


Pattam Pole
'Pattam Pole' will have Anoop Menon in a guest role. The movie starring Dulquer Salman in the lead role is directed by cinematographer turned director Azhagappan. Shooting of 'Pattam Pole' is progressing. It is a love story of a young Tamil Brahmin and Malayali girl. The movie is scritpted by Girish Kumar.

Another movie starring Anoop Menon and Jayasurya is also under pre-production. The movie titled 'Partner' will be directed by Saji Surendran. Anoop Menon has delivered the best movies happened recently. He has shined both as a script writer and an actor in those pictures. The expectations on his upcoming movies are getting very high. Let these new projects of Anoop Menon also bring fresh breeze into Malayalam films.