Bhama Upcoming New Malayalam Movies in 2013 - Complete List

Bhama upcoming new Malayalam movies in 2013, complete list is given in this article. The new film releases of Bhama are 'Kadhaveedu' and '100 Degree Celsius'. Other upcoming Malayalam movies of Bhama are a segment in 'D Company', 'Swapnathil Haisal Mary' and 'Kannerinum Madhuram'. After her successes in Kannada and Telugu films, the actress is gearing up for a strong come back in Malayalam with this new projects. Read more to know about Bhama upcoming new Malayalam films in 2013.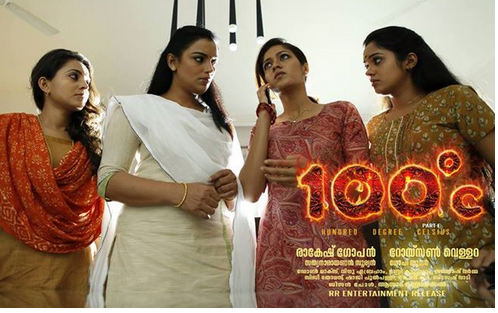 After her successes in Kannada and Telugu films, Bhama is eyeing on more films in Malayalam this year. There are very promising movies lined up for the actress in Malayalam. After appearing in new ultra glamorous avatar, she has become very active in other South Indian movies. But Bhama has performance oriented bold roles waiting in Malayalam. Currently shooting of her new films like '100 Degree Celsius' and 'Kadhaveedu' is progressing. Other upcoming Malayalam movies of Bhama are 'Swapnathil Haisal Mary', 'Kannerinum Madhuram' and a segment in the anthology film 'D Company'. Read more to know the upcoming new Malayalam films of Bhama in 2013.


100 Degree Celsius
'100 Degree Celsius' is a women-centric thriller. The movie revolves around the life of 5 women staying in a flat. Five of them are employed and works at various professions. The five includes an IT professional, a TV channel reporter, a bank employee, a college student and a housewife. Bhama dons the role of the bank employee. '100 Degree Celsius' is based on real life incidents. The thread of the film is an incident happening in the life of these five women. The movie also focus lights on issues women have to face in the contemporary society. '100 Degree Celsius' will be released in two parts, making it the first Malayalam movie with two parts. The two parts have a common thread and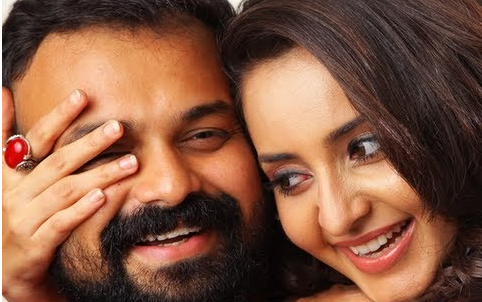 the story of first part is carried to the second part. Part 1 will have its own climax and ending in it. Other four important characters are done by Shwetha Menon,Meghana Raj,Ananya and Haritha Parokod. The shooting of the movie has already started in June. '100 Degrees Celsius' is directed by RaKesh Gopan and is penned by Vinu Abraham. The movie is produced by Royson Vellara under the banner of RR Entertainments.


Kadhaveedu
Bhama is on cloud nine after getting her chance to appear in M T Vasudevannair scripted 'Kadhaveedu'. Directed by Sohanlal, the movie has stories taken from famous Malayalam writers like M T Vasudevan Nair, Vaikom Mohammed Basheer and Madhavikutty. Bhavana plays the role of a scribe in the movie. She is the female lead in the anthology film, opposite to Kunchacko Boban. Certain adaptations have been made in the stories to fit in with the current social circumstances. Other important casts in 'Kadhaveedu' includes Manjo K Jayan, Biju Menon, Lal and Swapna. The shooting of the movie is currently progressing in Kuttanadu.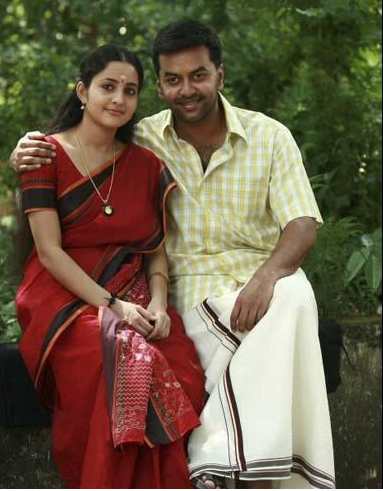 Swapnathil Haisal Mary
'Swapnathil Haisaly Mary' is a Malayalam film announce in 2012 starring Mukesh and Bhama in the lead roles. The movie also has Thilakan, Jagathi Sreekumar and Manikkuttan in other key roles. This upcoming movie of Bhama is directed by George Kithu and is produced by Muhammed Hassan. The story of 'Swapnathil Haisaly Mary' revolves around Bhama's character Mary. Mary's life is a sad story. She lost her parents during the Tsunami and she is the only one remaining in the family now. Seeing her pathetic state Father Puthusery (done by Thilakan) helps her to build a home in Church's land and he also arranges a job for the girl. When some happiness befell on the life of Mary, her grandfather comes as a villain. He is drunkard who disturbs Mary by taking all her money with him during his visits to the grandchild's home. It is at this moment she meets three neighbors- Roy, Solomon and Shalom. The lost happiness and enjoyments comes back to her life once again. 'Swapnathil Haisaly Mary' is a family movie. The production and other works of the movie are over but the release of the movie is delayed.


Kanneerinum Madhuram
'Kannerinum Madhuram' is a family film featuring Bhama and Indrajith in the lead roles. Directed by Ragunnath Paleri, the movie tells the story of a simple man who has been treated as mad by the society. When he recovers from his madness, he realizes that his surrounding has not changed much. They still have him as the same mad man. Slowly he realizes that he has become a burden to his own family and society. Bhama dons the role of his wife in the movie, the only friend he have during this unfortunate time. A .V.Govindankutty is the producer of the movie under the banner of Baba Creations. Mamukoya, Mala, Gauri, Vijayakumari, Sruthilakshmi ,Alan Nair, Sathi, and Vijayan Karanthur are the other main actors in the movie.


D Company
Bhama will be seen in one of the segment of 'D Company'. 'D company' is an anthology film with five action films in it. Bhama will pair up with Fahad Fazil in Vinod Vijayan's movie. The shooting of 'D Company' has already started. Bhama's movie segment's shooting will start after she completes the undergoing projects. This is the first time Bhama is sharing screen with Fahad Fazil.

The shooting of Bhama's other south Indian language movies are over. She has Kannada films like 'Appaya',Ambara and Barfi are waiting for release. Tamil film 'Ramanujan' is another south Indian film the actress is eagerly waiting with full of hopes. It is a biopic on India's famous mathematician Ramanujan. Bham dons the role of his wife Janakimal Ramanujan in the movie.The movie will be simultaneously made in English also. These new projects of Bhama in Malayalam will surely bring back her in M-town.