Pythol Mala Kannur, Kerala – Attraction spots, details

Pythol Mala Kannur, Kerala attraction spots and details are given here. Pythal Mala is the most fascinating and beautiful attraction spot which is in Kannur and provided with many attraction and it is situated in the same district Kannur. Do you want to know more details? Read below.


Pythol Mala is part of the Western Ghats and has a height of around 1372 m above sea level. These mountain ranges extend to about 1372 m above from sea level. The Mountain ranges extend to about 500 acres and are full covered with plantations here you can find the most point of views of all mountains and makes us very pleasure to be here. And the most important thing in this is it provides a free mind nature to lose our all worries and make us feel peace and enjoyment here. A wide variety of flora and fauna can be found here and the view of valley and mountains from here is breathtaking. Some of the other attractions surrounded here is Waterfalls and wildlife sanctuaries.


Attractive Part of Pythal Mala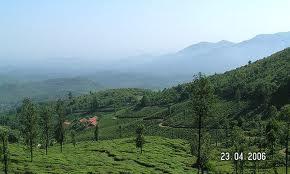 The Pythal mala got its own attractions points to capture the people from various states and country. A small agricultural village that is found at the valley of Paithalmalais the Kappimala which is located to a distance of about 2 Km from the place. There are also some of the crops are produced like rubber ,cocoa, vanilla etc. are grown here in plenty of varieties and also it is beautiful to view the crops and to see the plantations are kept. One more agricultural village also situated here it is named as Kudiyanmala at a distance of 6Kms. The Government also making many steps to develop tourism in this particular villages. As an Initiative of this a tourist information counter and dormitory also available and made set up by Kerala Tourism

Those who wish to visit Kerala surely those people love to have trekking and an adventurous walk has to be lovable by all peoples. They can engage in trekking activities for pleasure and it will surely give pleasure over struggle. It is of around 6 Kms journey to make a trekking to the hill top. It is great experience to enjoy the calmness of the nature from top of the hill. It is a great experience to enjoy the calmness of the nature from top to the hill. The initial path of the trekking is a gentle climb through the forest which continues through the grassland. The village is full. surrounded with small animals and special care has to be taken there. The top of the peak is more or less similar to a ridge that runs parallel in kilometres.


How to Reach the Pythal Mala?

It is located in the Kannur district if Kerala. The Nearest Bus Station is Kappimala village where the nearest Railway terminal is at Payyanur and Kannur Railway Station and the nearest Airport is Karipur International Airport and Mangalore International Airport which are all located very close to the Pythal Mala and come enjoy the experience of mountains and trekking.

• District: Kannur
• Nearest Bus Station: Kappimala
• Nearest Railway Station: Payyanur railway Station/Kannur Railway Station
• Nearest Airport: Karipur International Airport/Mangalore International Airport.