Solar Swapnam malayalam movie: Saritha Nair's story on big screen

Solar Swapnam malayalam movie to be directed by Joy Antony will have pooja in lead. Scripted by Raju Joseph, this movie pools into the life and following incidents connected with Saritha Nair, a women who hit headlines after the solar scam incident. Even though, the story of the movie do carry a resemblance to Saritha's life, it has also has fictional recreation of events followed after her arrest.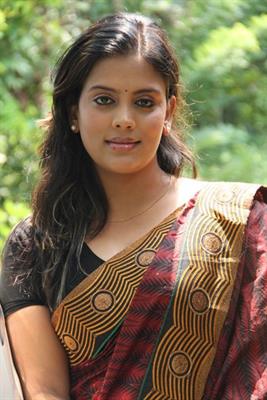 Saritha Nair has become a household name after getting allied with the solar scam. Even after few months, the name is still on the tongue of people being a popular scam which had put the Chief Minister and his office under scanner. During the time, discussions had happened among the filmy circle to make movies connected with hot issues related to Saritha.

Now it is confirmed that the obscure tale of fraud, conspiracy, betrayal and revenge connected with her is getting ready for a celluloid touch. Titled 'Solaar Swapnam', the movie is to be directed by Joy Antony while Raju Joseph would stand behind as the script writer. 'Solar Swapnam' is being produced under the banner Dream World Production.

The story of the movie has much resemblance with the life of Saritha but the script writer has given his signature touch adding some fictional events followed after her arrest. To build a house of his own, every individual tries his best to gather money to make his dream come true.

But people living with criminal mentality exploit the money of others which they have earned during their life time. This movie pools into the life of Aswathy, who was physically assaulted by a highly influential person at the age of 10. She had to spend a part of her life in an orphanage.

At her younger age, Aswathy gets employment in a firm called 'Solaar Apartments' that sells apartments. Ajay, the director of the firm who could not resist him from the charming beauty of Aswathy, falls in love with her. Even being a married man and having kids, Ajay was not ready to keep her away from his range.

He makes her a partner in his business. Aswathy who had an enchanting personality, could gather the support of many people with her charisma. One day Ajay sends her to the highly influential person to make a deal. Rest of the story zooms into chunks of incidents which would be enough to keep the audience intact.

Pooja who had made her presence alive on big screen through a couple of tamil movies and few commercials would give life to the lead character Aswathy.

The film maker wishes to take the real life situations onto the big screen portraying the reasons and circumstances that made a woman fall a victim and later get involved with frauds. The movie would be giving a positive message to the movie enthusiasts with warning to stay away from those who carry illicit thoughts.