Oppana malayalam movie: Aashiq Abu's next, Rima in lead

Oppana malayalam movie to be directed by Aashiq Abu will have Rima Kallingal in lead. The theme of the movie has been inspired from a one minute malayalam rap song titled 'Mahile Penungale Kandukka' which became popular among the smartphone users. The music of the movie will be composed by Bijipal. Scripted by Venugopal Nair, the movie will start rolling after the finalization of the cast. Read more about the movie Oppana.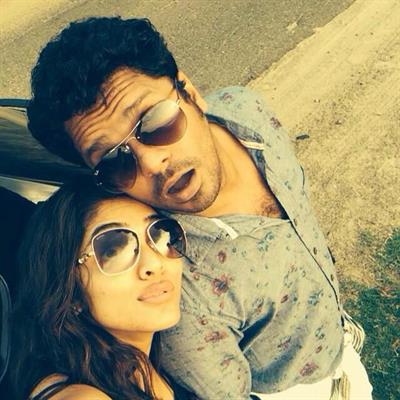 After winding up the shooting of 'The Gangter', a big budget thriller and the most hyped movies of 2014, Aashiq Abu is gearing up to shoulder his next project creamed with romance and music. The thread of the movie has been inspired from a one-minute Malayalam rap song titled 'Mahile Pennungale Kandikka' which has already gone viral vial social media sites.

This hilarious Malayalam rap song made by a group of girls from Kasargod has already become popular among the smart phone users in Kerala. The story of the movie will be handled by Venugopal Ramachandran Nair who has worked for many advertisements with Aashiq Abu.

The music of 'Oppana' would be safe in the hands of Bijibal. Rima Kallingal who had been keeping away from the silver screen for quite a short period is making a comeback donning the lead role along with some new faces.

Aashiq who has impressed with the song took a step forward announcing his new project which will be a women centric theme. Rima Kallingal being a trained dancer would be ideal for the role with much importance given to music and dance.

Aashiq Abu who has created his own space in the malayalam industry ever since from his directorial debut 'Daddy Cool' is ready to do experimentations with his movies. His next release would be 'The Gangster' which will have Mammotty in lead. Nyla Usha and Aparna Gopinath are the heroines of the movie. Aashiq Abu has already announced a movie with movie Mohanlal titled 'Kodunkaattu'.

As the title suggests, the movie would be a musical and visual treat for the movie lovers who keeps high interest in enjoying the sweetness of muslim tradition. After the finalization of the full cast, the movie will start rolling soon with locations set in the northern parts of Kerala. Let us hope that Aashiq can recreate the magic as done for his previous ventures.