Suresh Gopi upcoming malayalam movies in 2014 and 2015

Suresh Gopi upcoming new malayalam movies (films) in 2014 and 2015 with complete list of his future projects is given here. Suresh Gopi who has made his own space in the malayalam film industry is all set to bring back his fortune days. Suresh Gopi is gearing up to make 2014 the most successful year in his acting career. His announced projects in 2014 include The Dolphins, Apothecary, Pappa, Sapnon Ki Rani, The Real Players and couple of untitled ventures with prominent directors. Read more to know about th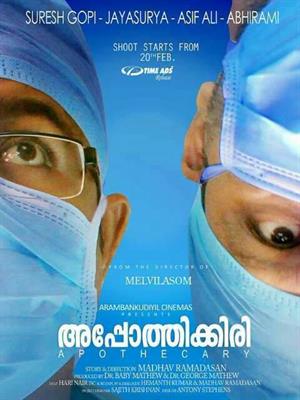 Suresh Gopi who has created his own space in the malayalam film industry is gearing up to bring back his fruitful days. The super star who took a break from acting is back in full power surrounded with a bunch of projects helmed by established film makers. Being an actor with an extra bone, Suresh Gopi has already signed a number of movies which comes along with interesting themes. His announced projects in 2014 include The Dolphins, Apothecary, Pappa, Sapnon Ki Rani, The Real Players and couple of untitled ventures with prominent directors.


The Dolphins – A thriller by Diphan

The Dolphins is an upcoming malayalam movie directed by Diphan. Scripted by Anoop Menon, this big budget thriller is produced by Sudeep Karat and Arun M C under the banner of Line of Colors. Suresh Gopi and Anoop Menon will give life to the lead characters while Rahul Madhav, Saiju Kurup, Sreenivasan, Nishanth Sagar, Madhu, Edavela Babu, Kalpana, Jojo George, Anil Murali, Suraj Venjaramoodu, Kiran Raj and Nandhu will also seen in prominent roles. The story of the film revolves round a bar named the 'Dolphin bar' and the daily life and incidents of its visitors.

People who belong to highest class in the society keep a regular visit to the bar. Suresh Gopi will don the role of the bar owner while Anoop Menon will give life to another important character. The music of this music is being composed by M. Jayachandran. Anoop Menon will lend is voice for a song. Suresh Gopi plays Panamuttom Sura, while Kalpana will be seen as his wife. Madhu plays a guest role. The shooting of the movie was carried out in Thiruvananthapuram and Mumbai.


Apothecary – Ramdas with a technical thriller

Suresh Gopi, Asif Ali and Jayasurya have shared screen space with Ramadasan's next titled 'Apothecary' which is touted as a technical thriller. The meaning of the title defines "a health professional who is trained in the art of preparing and dispensing drugs". The three characters in this movie are based on the requirements of their roles, body language and potential in acting. There will be three heroines in this commercial entertainer. 'Apothecary' is produced by Dr Baby Mathew and Dr George Mathew under the banner of Arambankudiyil Cinemas. Hari Nair will stay behind the camera zooming the frames according to the instructions given by the director. Apothecary is a historical name for a medical practitioner who lived during 2600 BC at ancient Babylon. His directorial debut 'Melvilasam' based on the court-martial of a dalit soldier were screened in various international film festivals.


Pappa - A family thriller under making

Titled 'Pappa', the movie is being directed by Prasanth Mampully who created a history in Malayalam by shooting the whole of the movie 'Bhagavan' in a single day. Priyamani, Master Sanoop, Vijayaraghavan, Suraj Venjaramoodu, Suresh Krishna, Riyaz Khan, Krishna Kumar, Sudheesh, Sashi Kalinga, Lena Abhilash, Praveena, Neena Kurup and Sabitha Anand will give life to other prominent characters in the movie. Penned by Prasanth Mampully, the movie themes around the deep bond shared between a father and his son.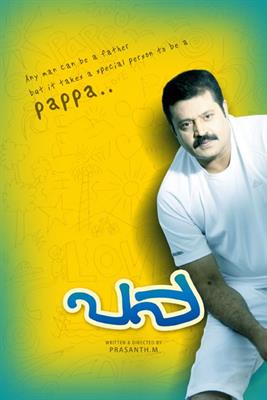 Vishvam (Suresh Gopi) and his son (Master Sanoop) are like friends. Vishvam who works in a workshop is much close to his son who clears his doubts about big things. 'Pappa' conveys a social message about the significance of happy family life. Sashi Kalinga, Lena, Praveena, Neena Kurup, and Sabitha Anand are the main actors. The movie is blessed with the presence of Ratheesh Vegha as the music composer.


Sapnom Ki Rani – A romantic entertainer

Sapnom Ki Rani as the name suggests is a romantic entertainer which will have Suresh Gopi in lead. This big budget thriller is directed by Aji John which is based on the story of tinseltown. It is all about the life of an young actress who rose to fame in an overnight. During the peak of her career, she goes missing which takes the story to the next phase. The superstar will be spotted in an entirely different getup, entirely special for the movie enthusiasts. Though the movie deals with a serious issue, the movie will be an out and out entertainer creamed with elements of romance. With much twists and turns, the movie would give a perfect visual treat for the audience. With locations set at Goa, Bangkok, Delhi and Kochi, the shooting will start very soon.


Real Players – Directorial debut of Tiwin Varghese

Suresh Gopi will don the role of a police officer cum volleyball player in his next outing titled 'Real Players'. Directed by debutant Tiwin Varghese, the movie is scripted by Y V Rajesh and will be produced by director V K Prakash. Suresh Gopi would portray the role of a volleyball player who represents the Kerala Police team. For some internal problems he got expeled from the police force. He takes firm decision to rescue a volley ball sports academy but faces several problems. His mission to solve further issues forms the rest of the story. Tiwin, a close friend of Suresh Gopi is on cloud nine as his dream to direct the actor come true. Tiwin, who worked as an associate to directors like Rafi Mecartin, Shafi , Siddique and Blessy is expecting to create his own space in the industry.


Other Projects of Suresh Gopi

Even though a number of projects are under discussion, some more confirmed ventures of the actor are added here. One among them would be Ranji Panikar's Aanakkattil Chackochi, Joshiy's Lelam 2 and Glamour Raja directed by Prasanth Mambully. Ranji Panikar is planning to do the sequel of Lelam, with Suresh Gopi in the lead role. Other likely projects for the superstar are Aanakkattil Chackochi and Glamour Raja. Even though all of them are in the primary stage, we can expect more updates in the near future.